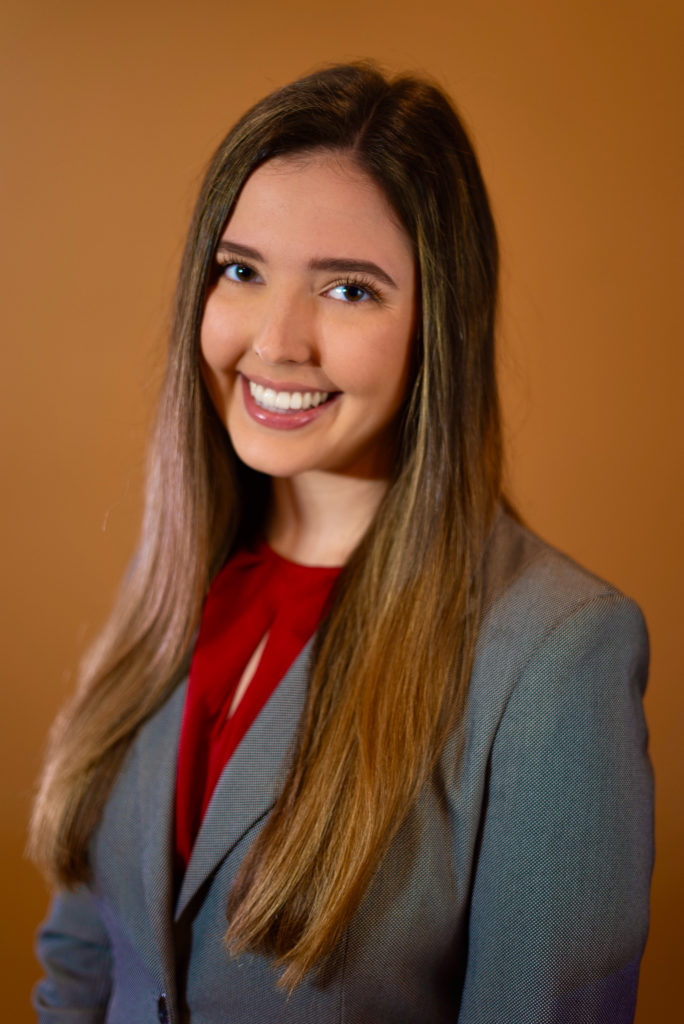 Having been diagnosed with ulcerative colitis as a child, second-year medical student Melody Brown-Clark knows firsthand what it's like to be a kid nervously waiting in the gastroenterologist's office.
Now, working with the Inflammatory Bowel Disease Program at Ann & Robert H. Lurie Children's Hospital of Chicago, Brown-Clark uses her personal experience – and her stand-up comedy skills – to communicate with patients and parents to investigate the connection between pediatric inflammatory bowel disease and avoidant/restrictive food intake disorder.
Brown-Clark also uses her social media platform to educate others on inflammatory bowel disease and share insights into medical school and her life in Chicago.
Read a Q&A with Brown-Clark below.
Why did you choose Feinberg?
Listen to Brown-Clark below:
I chose Feinberg because of the people. Everyone seemed so excited to get to know me and share their experiences with me and I felt like I would really be welcome here. I loved that I could both contribute to a unique environment and learn new things from the people around me. I love that we get involved with patient care so early and stay involved with those patients throughout our time here and I appreciate all the mentorship that we're given along the way.
Something that I really appreciate about Feinberg is that you can tell how hard the administration is trying to make this the best environment possible. Everything is intentional. We talk about mental health and political events affecting healthcare, and they really try to keep us updated to make sure we receive the best education possible.
Tell me about the research you're conducting right now.
Avoidant/restrictive food intake disorder (ARFID) is a relatively new eating disorder. There hasn't been a lot of evaluation of the prevalence of ARFID in inflammatory bowel disease. What characterizes ARFID is a lack of interest in food which affects nutritional intake.
There was a study that came out about a year ago that showed a higher prevalence of ARFID in adults with inflammatory bowel disease, so we want to evaluate that relationship in a pediatric population.
Because inflammatory bowel disease causes pain and discomfort with food, a lot of times this can lead to behaviors that are common in ARFID, which leads to nutritional deficiencies. And so, the thought was that if we can be on the lookout for these signs and symptoms in patients and identify these patients as being at risk for having ARFID, we can proactively correct the nutritional deficiencies and make sure that these kids are as healthy as they can be.
For the research, I'm interviewing patients between 12 and 18 with inflammatory bowel disease, either ulcerative colitis or Crohn's disease. I really enjoy getting to speak with the patients and talk about how they feel about food, especially because I want to go into gastroenterology.
What's it like working with patients who live with the same condition you do?
It's been really rewarding because I was diagnosed when I was a kid, so I remember being in the rooms that these kids are in, and a lot of times they're not happy to be there sitting in a sterile doctor's office. They're missing school and they wish they were with their friends. I totally remember what that was like.
So, getting to talk to them and their parents is great. Their parents are often really excited to see someone older living successfully with inflammatory bowel disease. They ask about the medications I'm on and how my life is going. It's nice to see both kids and parents and get to reassure them that yes, this might suck right now, but it does get better, and you can do anything you want to do.
It's been exciting to work with them on a different level than when I was in the patient chair. I just find this area of research so interesting and rewarding. I learn more about the patients and myself all the time.
What advice would you give to a prospective medical student?
Don't feel like you need to fit any kind of mold. I wrote my application essay about doing stand-up comedy. You don't need to stop doing what you love to fit some pre-med template. Throughout the interview process, people were interested in the fact that I play guitar and that I do stand-up comedy, and that I was a comedy minor. That spurred a lot more conversation than the fact that I was a research assistant in a lab and I took organic chemistry. So, keep doing what brings you joy and things will happen like they're supposed to.
Did you choose gastroenterology for the comedic potential?
I mean, hey, poop jokes always get laughs. I use my TikTok account, @futurepoopdoctor, to share insights about medical school and attempt to be funny. I also talk about irritable bowel syndrome and other topics to help spread awareness and reduce stigma.