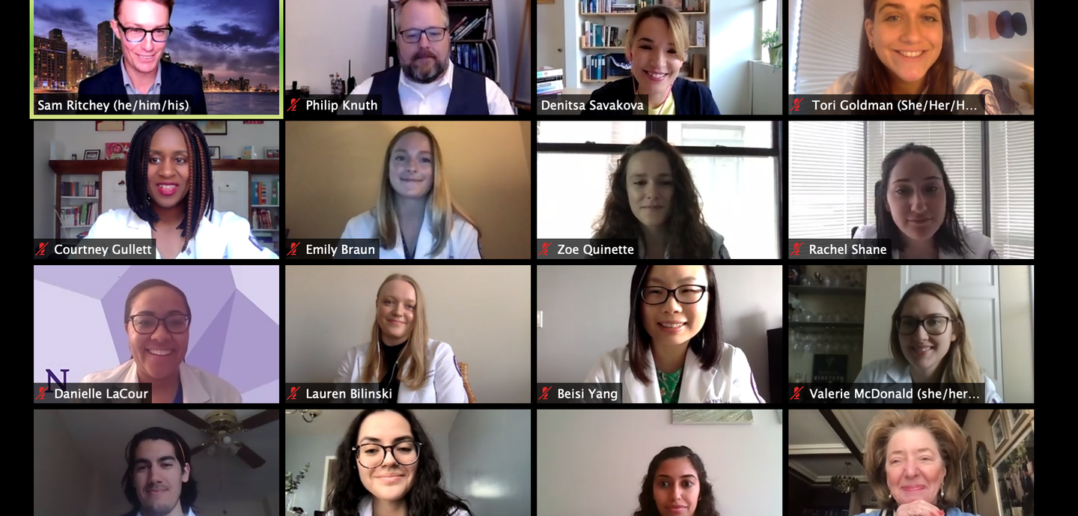 Second-year students in the Physician Assistant (PA) Program presented their final capstone projects involving a comprehensive literature review of a clinical topic of their choosing during a virtual event on April 16.
Projects were initiated after the students completed a course on research methods during their first year and were developed during their second year while doing clinical rotations.
"We've had more changes this year than we've ever had in the past. As a group, you have been fantastic and so flexible, bouncing with every change that has come your way. I can tell you that I could not be any more proud of the way that you've handled yourselves this year," said Michael MacLean, MS, PA-C, director of the PA program and assistant professor of Medical Education.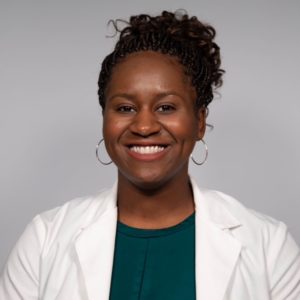 The day-long event began with a keynote lecture delivered by Carolyn Bradley-Guidry, MPAS, DrPH, assistant dean for Diversity, Inclusion, and Equity Affairs and associate professor of PA studies at the University of Texas Southwestern Medical Center.
Bradley-Guidry discussed how she has committed her career to addressing social determinants of health and improving social diversity, and emphasized the importance of utilizing passion and persistence to elevate research opportunities as a PA. When faced with challenges, she reminded students to always remember their ABC's: "adversity builds character."
"When people think about clinical providers such as physician assistants, research is not normally the first thing that pops into an individual's mind. Doing research provides the opportunity to fill knowledge gaps in and outside the clinical setting. Following your passion is exploring areas that spark your interest, developing your skills in a specific area and using those skills to contribute to something much greater and beyond yourself," Bradley-Guidry said.
Students were then prompted to join virtual breakout rooms to present their projects, where faculty, staff and guests had the opportunity to ask follow-up questions after the presentations.
For her capstone project, Courtney Gullett, a second-year PA student, examined how participation in group prenatal care interventions could improve breastfeeding initiation and continuation rates in African American women.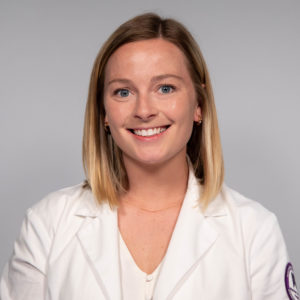 Prior to attending Feinberg, Gullett worked for the Women, Infants, and Children (WIC) program in southwest Michigan, where she noticed some African American mothers chose not to breastfeed for multiple reasons, most commonly a lack of social support and inadequate knowledge about breastfeeding.
"We know from multiple areas of research that improved social networks increases rates of breastfeeding initiation in African American mothers, but the research on group prenatal care has been inconclusive to date," Gullett said.
From her analysis, she found that African American mothers who participated in prenatal care support groups had improved breastfeeding initiation and continuation rates. Additionally, she proposed that African American women who are more likely to have worsened maternal and fetal outcomes may be more inclined to participate in group prenatal care settings, though further research is warranted.
Emily Braun, another second-year PA student, compared the effects of oral contraceptives for the management of menstrual migraines without aura, or typical warning signs, in reproductive-aged women.
"Around 65 percent of women in the U.S. are already using some form of contraception, so my idea was to treat menstrual migraines with a pill that many women already have a desire to be on that is also relatively safe," Braun said. "There is a lot of data and research on migraine headaches, however interestingly enough it is still not completely understood."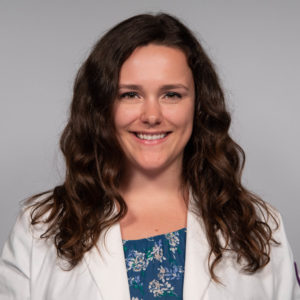 From her literature analysis, Braun found that the maintenance of a steady serum estrogen level is directly correlated with reducing menstrual migraines. Furthermore, using a progesterone-only pill or a combined hormonal contraceptive pill are effective in reducing migraine frequency and intensity.
"When deciding which option is best for patients, it is important to assess their thromboembolic risk and preferences with regards to menstrual bleeding profile," Braun said.
Second-year PA student Zoe Quinette found evidence for the potential of an HPV self-swab test to increase cervical cancer screening among under screened women in the U.S. and reduce disparities related to cervical cancer.
"I was inspired to pursue this topic because I saw an opportunity to explore a screening modality that has not been widely studied in the United States but has the potential to reach more women and make it easier to prioritize screening for cervical cancer. The self-swab allows women to decide which mode of screening works best for them, which may provide a sense of autonomy and empowerment in making the decision to get screened," Quinette said.