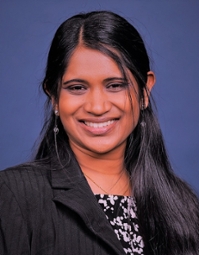 Northwestern Medicine investigators have found that the elevated expression of a gene called LY6K was correlated with increased cancer cell growth and resistance to radiation therapy in glioblastoma, according to findings recently published in the journal Neuro-Oncology.
LY6K is an oncogene that encodes a membrane-anchored protein, LY6K, which has the potential to promote cancer growth. This means that it may also be a potential target for treating glioblastoma via immunotherapy, according to Namratha Sastry, a sixth-year student in the Northwestern University Interdepartmental Neuroscience (NUIN) program and first author of the study.
"The precise function of LY6K is almost completely unknown — it's thought to be involved in a couple of different cell signaling pathways, but no one really knew how it worked. My goal was to try to figure out what LY6K does in general and in cancers and cells, but also how it impacts glioblastoma survival overall," Sastry said.
The prognosis for glioblastoma — one of the most aggressive types of brain cancer — is usually 15 to 16 months, even after treatment. Common therapeutic interventions for glioblastoma include surgery, chemotherapy, targeted drug therapy or radiation, but more biologic therapeutic approaches such as immunotherapy are slowly coming to the forefront, according to Sastry.
For the study, Sastry and the other investigators examined bioinformatic data from glioblastoma patients who had either high or low expression of LY6K. Subsequently, they examined patient-derived glioma stem-like cells and human glioblastoma cell lines, and utilized various cellular techniques to better understand the role of LY6K in glioblastoma.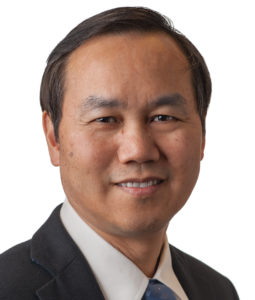 The team ultimately found that higher expression of LY6K was correlated with worse patient survival and that LY6K promotes tumorigenicity, or the progression of cells becoming cancerous.
Specifically, a pathway called the ERK1/2 signaling pathway, in which a signal on the cell membrane is transferred through a chain of proteins, can ultimately lead to changes in gene expression. LY6K then enhances the ERK1/2 signaling pathway and this is accomplished by interacting with a protein called caveolin-1. Combined, these proteins work together to enhance tumorigenicity in cells that have higher expression of LY6K, according to Sastry.
In the future, Sastry said she hopes the findings can be used to help develop novel immunotherapies that can disrupt the production of LY6K and ultimately prevent it from becoming oncogenic.
Shi-Yuan Cheng, PhD, a professor of Neurology in the Division of Neuro-Oncology, was the senior author of the study. Cheng is also a member of the Robert H. Lurie Comprehensive Cancer Center.
This work was supported by supported by National Institutes of Health (NIH) National Cancer Institute grants P30CA060553 and P50CA221747; National Institute of Neurological Diseases and Stroke grants NS095634 and F31 CA232630 (N.S.); and the Malnati Brain Tumor Institute of the Robert H. Lurie Comprehensive Cancer Center of Northwestern University at Northwestern Memorial Hospital.