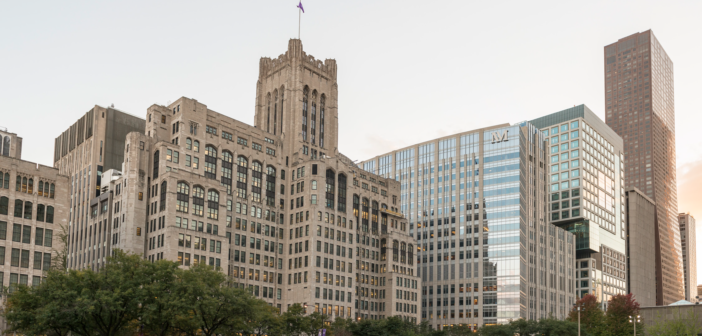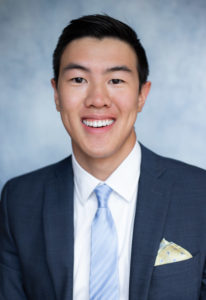 The Alpha Omega Alpha (AOA) medical honor society welcomed 35 new members into the Northwestern chapter last week.
Although an in-person induction ceremony was not held this year, election to AOA is an exceptional accomplishment, signifying a lifetime commitment to scholarship, service and leadership in the field of medicine.
"Members of Alpha Omega Alpha have always been leaders and now as we face unprecedented worldwide and local challenges, it is comforting to know that there are exemplary leaders in our midst who are capable of great things. I congratulate all of our inductees and wish them the very best in their future careers," said Diane B, Wayne, '91 MD, vice dean for education and chair and Dr. John Sherman Appleman Professor of Medical Education.
"This honor is indicative of a sustained body of work that has been consistently meritorious and quite exemplary. Pause for a moment and savor this accomplishment; allow it to anchor your future," added Clyde Yancy, MD, vice dean for Diversity and Inclusion and chief of Cardiology in the Department of Medicine in prepared remarks.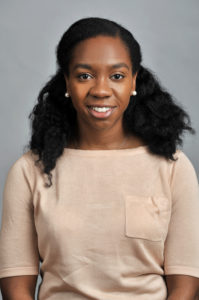 Yancy was scheduled to deliver the Walter G. Barr, MD, Lecture at the AOA induction ceremony, which was canceled this year due to the COVID-19 pandemic.
The Northwestern chapter of AOA was founded in 1903 and has grown to include hundreds of undergraduate, graduate and honorary members who are selected based on their academic achievement and significant contributions in medicine.
Medical student members considered for election must be in the top 25 percent of their class. These students are then nominated and considered by the AOA induction committee for a final selection of the top 16 percent of their class.
Madelyn Burkart, MD, '19 GME, a health system clinician in the Department of Medicine in the Division of Hospital Medicine, is the president of Northwestern's AOA chapter.
"Being inducted into Feinberg's AOA is an incredible honor and humbling experience. In the whirlwind that is medical school, I appreciate being able to take a step back to see the amazing things that my peers have accomplished. I'm excited to see what is in store for all of us moving forward as we gain a clearer understanding of our roles in serving our patients, communities and colleagues," said Kyle Tsai, a fourth-year medical student who matched at McGaw Medical Center of Northwestern University in urology.
"I am blown away by my peers, and I am so honored to be included among such intelligent and inspiring people. It is very exciting to think about all that they will accomplish and I know the future of medicine is in excellent hands," added fourth-year medical student Danielle Strom, who matched at McGaw Medical Center of Northwestern University  in obstetrics and gynecology.
Tsai and Strom were inducted along with many of their peers.
Other student inductees were: Jonathan Anker, Jonathan Bricker, Joshua Castle, Ankita Devareddy, Conor Driscoll, Jack Goergen, Maja Ivanovic, Aravind Kalluri, Harrison Lee, Costner McKenzie, Paul Micevych, Lucy Morse, Jacob Nieb, Annika Nilsen, Kreena Patel, Apoorva Ram, Elisabeth Stark, Sarah Talamantes, Vidit Talati, Hannah Weiss, Jacob Yomtoob, Stephanie Zhang and Ian Hollyer.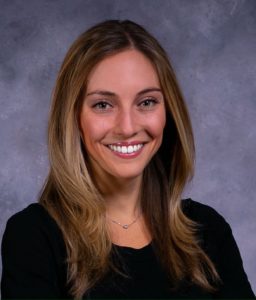 "I feel privileged to receive this award and to me, it represents a reminder of how much teaching and support I've received throughout medical school from patients, staff, classmates, residents and faculty. I am excited to share this spirit of mentorship with future medical students as I transition into residency," said Hollyer, a fourth-year medical student who matched at Stanford University in orthopaedic surgery.
Among this year's AOA inductees were also five housestaff, one alumnus and four faculty inductees.
Housestaff inductees included Matthew Klein, MD, MPH, fellow in emergency medicine; Sarah Maurrasse, MD, fellow in pediatric otolaryngology; Lara Reichert, MD, MPH, fellow in pediatric otolaryngology; Behnam Sabayan, MD, MSc, PhD, resident in neurology; and Courtney Furlough, MD, resident in vascular surgery.
"It is a such a privilege to be inducted to the Northwestern Alpha Omega Alpha Chapter. I am honored to be selected in the company of so many peers, mentors, and students who have made such great contributions to their programs and communities. Being a part of this group of physicians motivates and challenges me to do my best work to do my part both in and outside of the hospital to positively impact community health and medicine," Furlough said.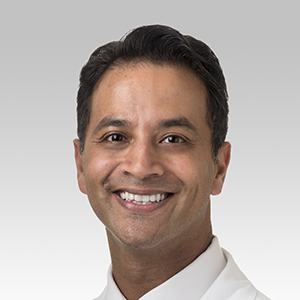 Faculty inductees were Joaquin Brieva, MD, associate professor of Dermatology in the Division of Medical Dermatology; Howard Chrisman, MD, MBA, '97 GME, interim chair of the Department of Surgery and professor of Radiology in the Division of Vascular and Interventional Radiology; Deborah Smith Clements, MD, chair of the Department of Family and Community Medicine, the Nancy and Warren Furey Professor of Community Medicine and professor of Medical Education; and Susan Gerber, MD, MPH, 01 GME, vice chair of education in the Department of Obstetrics and Gynecology and associate professor of Obstetrics and Gynecology in the Division of Maternal Fetal Medicine and of Medical Education.
David J. Skorton, '74 MD, president and CEO of the Association of American Medical Colleges, was also among those inducted to the society.
"As I have experienced in my career, opportunities for service and leadership will be abundant while scholarship is an ever-present guidepost," Yancy said. "If you can go forward in your careers with great respect for discovery science, an appropriate sense of compassion and an appreciated value of selflessness, you will realize an inestimable joy in medicine."