A team of Northwestern Medicine investigators identified a specific gene as a key regulator for immune cells called invariant natural killer T (iNKT) cells — which are responsible for containing and controlling microbial infections and cancer— but not for conventional T-cells.
The findings, published in the Journal of Experimental Medicine, may present therapeutic potential for the treatment of iNKT-mediated immune disorders, including autoimmune diseases such as rheumatoid arthritis.
"This study identifies the first deubiquitinase critical for iNKT cell immunity through a novel epigenetic regulatory mechanism, and provides a rationale for USP22 targeting to combat autoimmune inflammatory diseases," said Deyu Fang, PhD, the Hosmer Allen Johnson Professor of Pathology and senior author of the study.
Essential for a properly functioning immune system, iNKT cells are a specialized population of T-cells responsible for modulating both innate and adaptive immune responses. These cells have been historically used as a target for the treatment of autoimmune diseases. Additionally, the absence of iNKT cells has proved to enhance autoimmunity in some animal autoimmune disease models, while their enrichment alleviates autoimmune manifestations.
The gene that the investigators identified is called ubiquitin-specific peptidase 22 (USP22); previous work has shown that the ubiquitin pathway regulates iNKT cell immunity, but the specific enzyme involved in the epigenetic regulation process remained unknown, according to Fang, who is also a member of the Robert H. Lurie Comprehensive Cancer Center.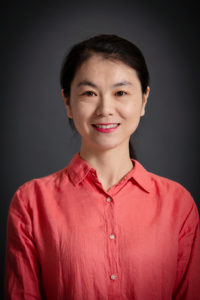 By utilizing mice that have been genetically modified to lack the USP22 gene in T-cells, the authors found that the protein that USP22 codes for interacts epigenetically with other pathways to partially control the expression of genes required for iNKT cell development and differentiation.
The study showed that suppressing the gene specifically blocked iNKT cell development without affecting conventional T cell selection. Specifically, the scientists found that USP22 interacted with another gene, MED1, and suppressed a protein regulation process called histone H2A monoubiquitination.
"Our current study has defined a previously unappreciated epigenetic mechanism essential for regulating iNKT development and differentiation," said Yana Zhang, PhD, a postdoctoral fellow in the Deyu laboratory, and the first author of the study.
Going forward, the authors said they plan to dissect the molecular mechanisms underlying how another gene involved in the same pathway rescues USP22 deficiency in iNKT development. Currently, they are in the process of screening small molecule inhibitors of USP22 to treat the iNKT cell-mediated autoimmune diseases.
This work was supported by National Institutes of Health R01 grants AI079056, AI108634, AR006634 and CA232347.