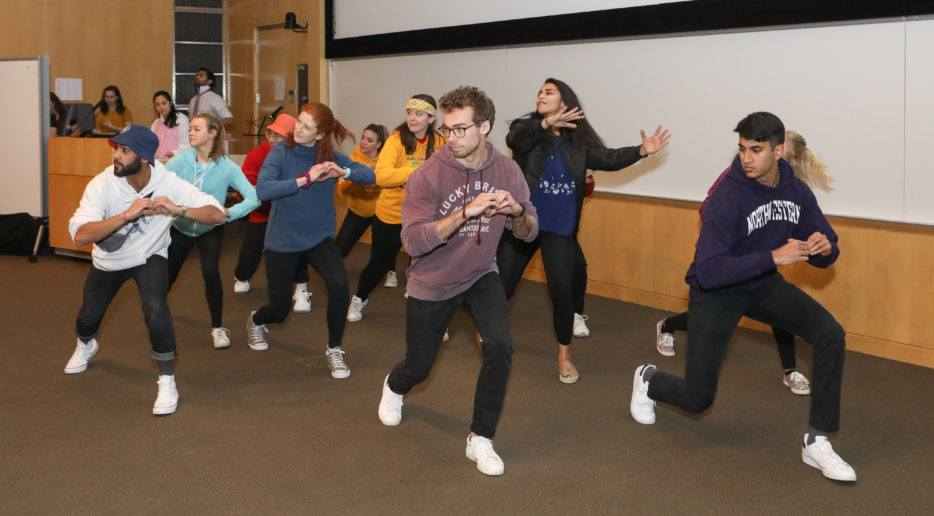 View a Flickr album with more photos from In Vivo 2019. 
Medical students poked fun at the medical school experience during the annual performance of In Vivo, Feinberg's annual sketch comedy and variety show, held Dec. 6 in the Hughes Auditorium at the Robert H. Lurie Medical Research Center.
This year's production, called "Mid-Life Crisis," marked the 41st show for Feinberg's "best and (worst) comedy sketch club" and raised money for the K.L.E.O. Community Family Life Center, a non-profit organization and space that provides educational resources, skills training and support for families in Chicago.
The evening featured a variety of comedic skits, short videos and musical performances that kept an audience of faculty and peers laughing the night away. The show was directed by Natalie Campbell, a second-year medical student, and produced by first-year medical students Blackberrie Eddins and Jessica Song.
"I've never really participated in theater or comedy before, so when I first joined In Vivo I just wanted to try something new and meet new people, but over time it's evolved into a way to express my perspective of medical school," said Arjun Sarkar, In Vivo's treasurer and a second-year medical student. "In Vivo lets me take a step back and not take things too seriously and it's also been a lot of fun to be ridiculous with a group of great people, which has been valuable on its own."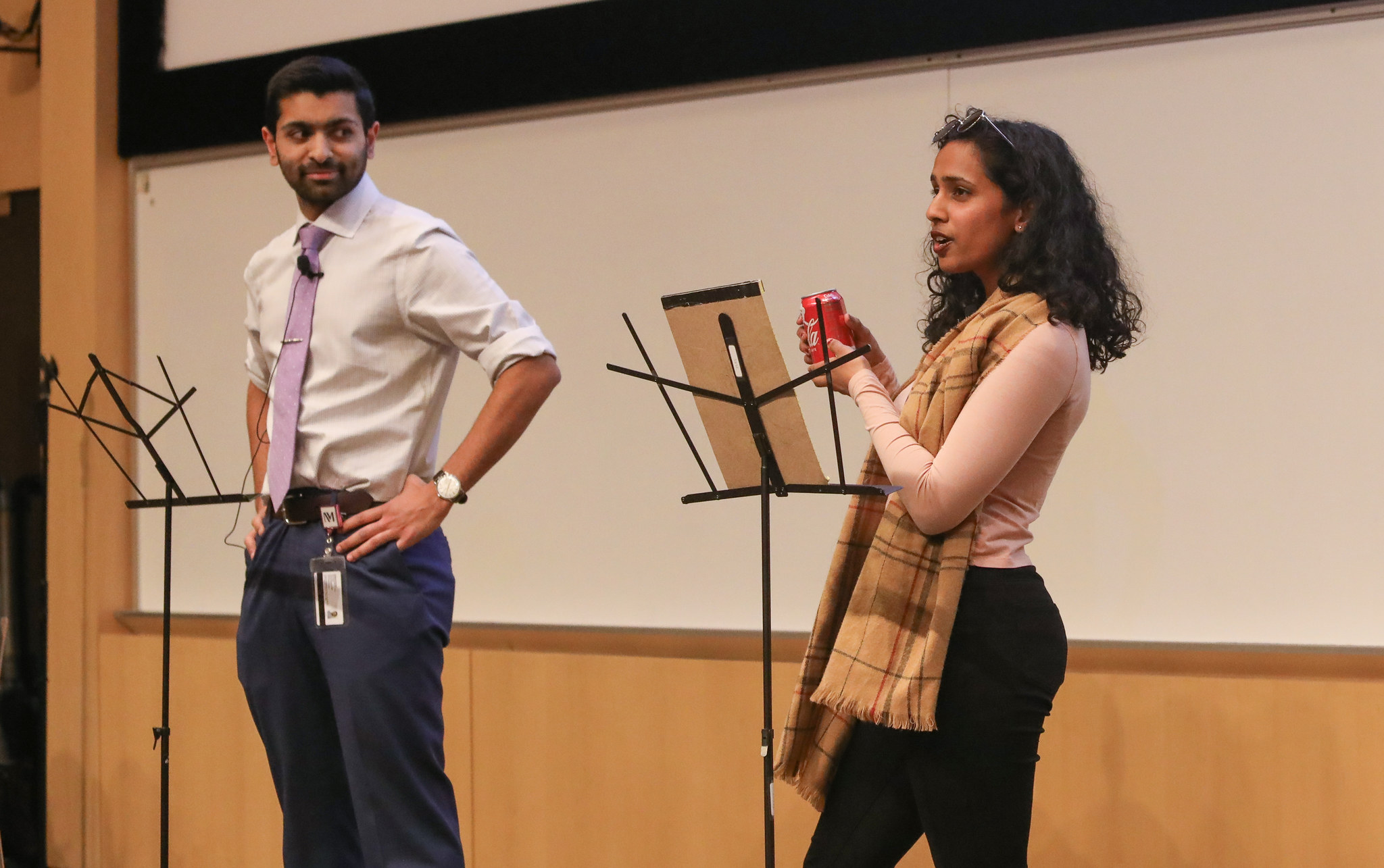 Throughout the night, the students parodied everyday activities and experiences, including clinical training, the medical student lounge, and also featured good-humored impersonations of Feinberg faculty. Sketches featured a heated debate between a theatrical group of student candidates competing for M1 student body president and parodied couples counseling for medical students experiencing "Step 1 Withdrawal Syndrome."
The show's intermission featured a ballet excerpt from Swan Lake and concluded with performances from Feinberg's Dance Interest Group and student a capella group, Docapella.
"I haven't had any experience in improv comedy or performance arts before, but I loved watching Saturday Night Live growing up. I enjoy being a part of In Vivo because laughing is great stress relief," Eddins said.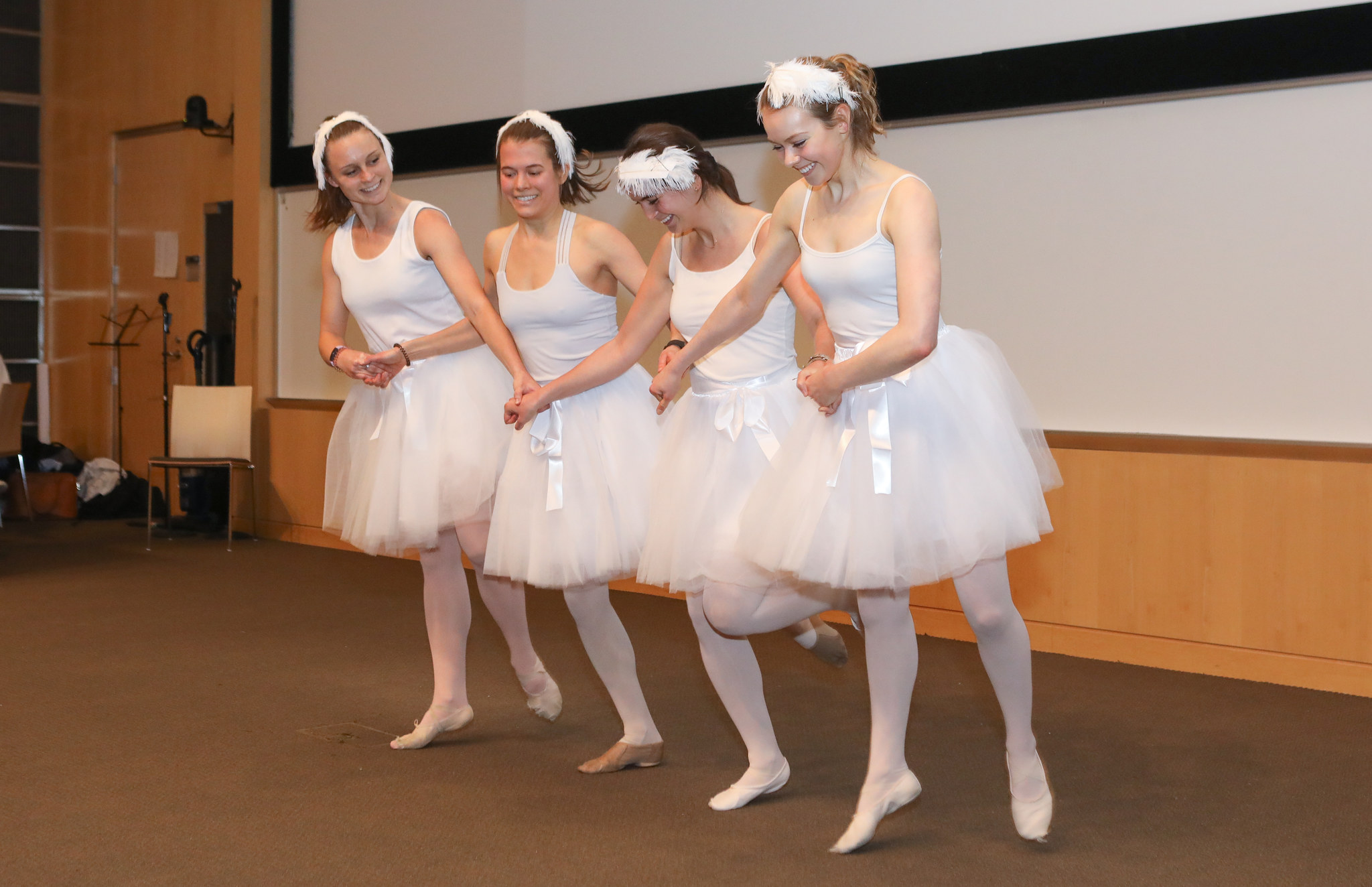 The evening raised over $2,500 for K.L.E.O Community Family Life Center, which has continued to support and uplift Chicago families through offering various educational programs, job readiness assistance, social engagement activities and violence prevention initiatives.
This year's In Vivo cast also included Basel Ahmad, Kate Bolten, Valerie LeBleu, Morgan Nguyen, Paavani Reddy and Shaan Somani.
"One of the best parts of being involved in In Vivo is the ability to raise funds for local community organizations, so we are not only giving back to the Feinberg community but also making a more lasting impact on the Chicago area," Campbell said. "K.L.E.O. was one local organization that stuck out because its mission involves creating positive change in the community – one way is through arts programming. This felt like a wonderful way to use funds raised through a comedy and performance art show to help give these same opportunities to children who might not otherwise have them."