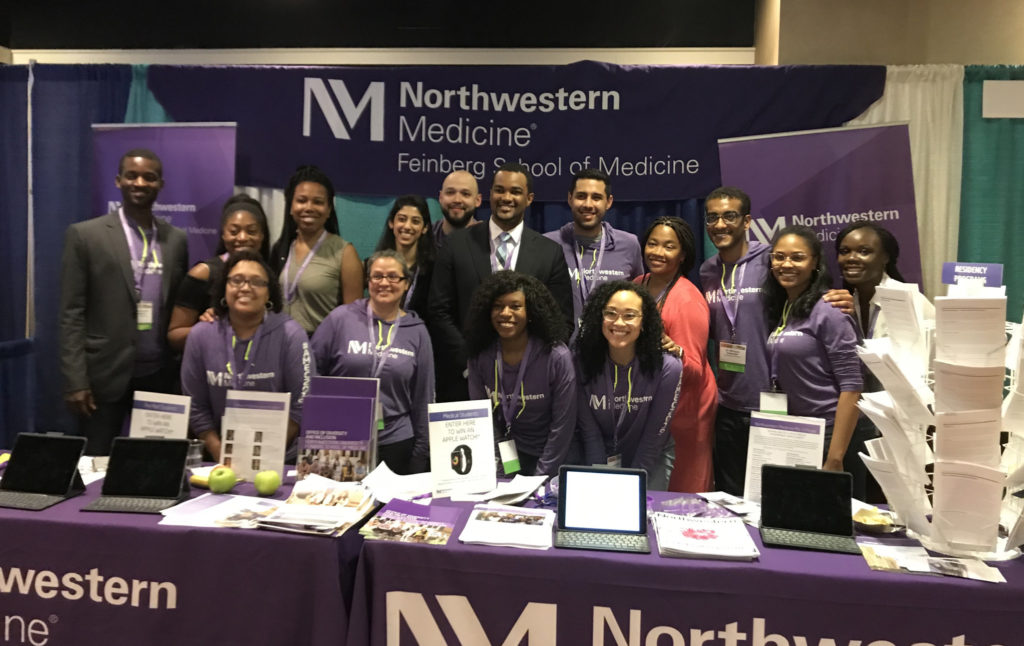 A record number of Northwestern medical students, residents, faculty and staff recently traveled to Philadelphia to attend the Student National Medical Association's (SNMA) Annual Medical Education Conference, an integral gathering for current and future medical students from minority populations traditionally under-represented in medicine.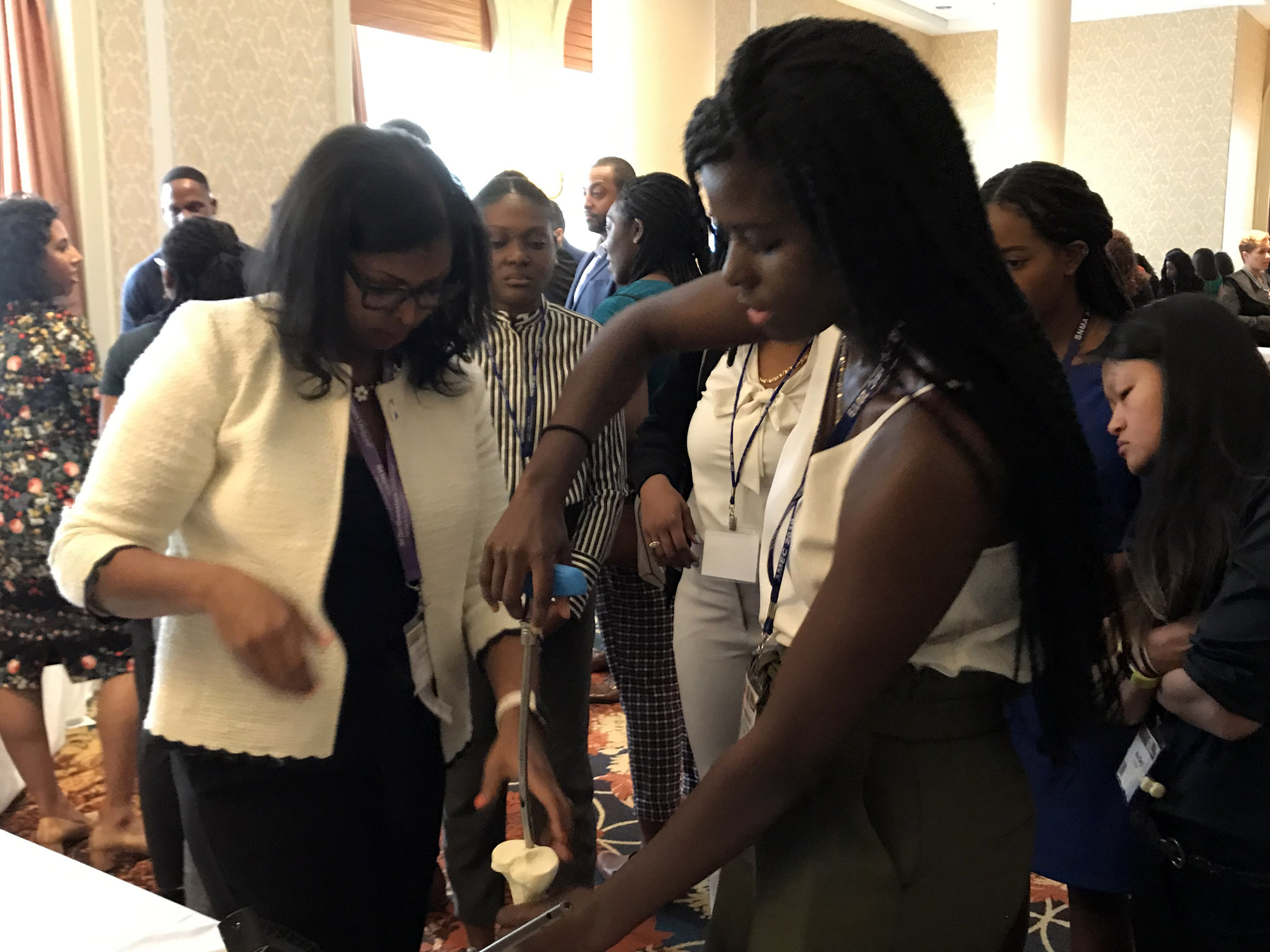 This year's conference, which brought together more than 2,200 physicians, trainees, and students, was organized around the theme, "The Call for Excellence: Improving the Future of Medicine through Leadership, Service and Activism." Commemorating SNMA's 55th anniversary as an organization, the five-day conference featured sessions aimed at helping students develop skills as future leaders in healthcare and increase their cultural competency by addressing cultural awareness, cultural knowledge and cultural encounters within SNMA and among the organization's individual members.
In his remarks during the opening plenary, Clyde Yancy, MD, MSc, vice dean for Diversity and Inclusion and chief of Cardiology in the Department of Medicine, addressed an overflowing crowd of conference attendees, emphasizing the importance of having a professional workforce that looks "like the people we serve."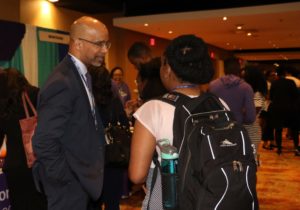 "In this country, for persons under the age of 18, there is no longer a majority population", said Yancy. "The world that you enter as a professional is going to be diverse by definition. If we are to provide healthcare and to preserve the health of the citizenry, we must have a professional workforce that understands the full complexion, the full dimensions of health and the health needs of the community."
Yancy then took a moment to ask every African American male in the conference ballroom to stand up.
"There are no more of you in medical school in 2019 than there were when I went into medical school in 1978," he told the group of men in the audience. "And proportionally, your numbers are declining. You are an endangered species…I want you to tell me what we can do so that five years from now, there are twice as many of you in this room."
Northwestern sent nearly 60 representatives to the conference, including 14 students from Feinberg, 24 residents from the McGaw Medical Center of Northwestern University, and several faculty members and staff.
During the conference, Linda Suleiman, MD, director of diversity for McGaw and assistant professor of Orthopaedic Surgery, led a clinical workshop entitled "Orthopods and Sawbones," demonstrating the application and preparation of a tibial intramedullary nail for a tibia fracture.
First-year medical student Zenaida Enchill, who traveled to the conference to help represent Northwestern's booth in the exhibit hall, attended Suleiman's workshop.
"It was especially amazing to learn more about orthopedics, a largely white, male-dominated specialty, from Dr. Suleiman." Said Enchill. "We were able to use some of the tools used in orthopedic surgeries, which was really exciting. Many times, you don't realize that you subconsciously write yourself out of certain fields in medicine, until you see people like yourself who are in it and excelling—so it was definitely an unforgettable experience."
This was the first SNMA conference for many first-year medical students, including Enchill and Matias Pollevick.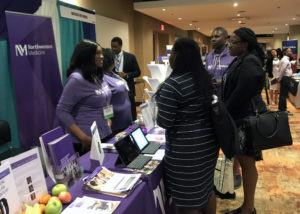 For Pollevick, who serves as co-president of the Northwestern chapter of the Latino Medical Student Association, attending the conference offered a unique opportunity for him to witness the collaborative work that goes into promoting diversity at Northwestern.
"We are all allies in the office of diversity and I think that's something that's really great about Northwestern. We're all together in this situation to improve, enhance and make Northwestern a more diverse place," he said.
During the conference, residents and students had an opportunity build relationships with many of the pre-medical and medical students while representing Northwestern in the exhibit hall. Prospective students and residents inquired about the culture and environment of the medical school and expressed an interest in learning about the diversity of the patient population in Chicago. Students also asked about the Feinberg curriculum and the availability of mentoring programs.
Enchill said she fielded a lot of questions in the exhibit hall regarding Northwestern's emphasis on diversity.
"People are generally trying to figure out whether they can find a space here," said Enchill. "Medicine is a field that has not historically made space for people of color."
On the final day of the conference, the McGaw Medical Center hosted a reception to provide an additional opportunity for attendees to interact with Northwestern Medicine residents and faculty. Key Northwestern diversity and inclusion leaders, including Yancy, Suleiman and Jabbar Bennett, PhD, associate provost and Northwestern University's chief diversity officer, addressed the audience of nearly 300 medical students. The students also had an opportunity to talk one-on-one with faculty and residents, who offered insights about their personal journeys to Northwestern Medicine and answered questions about the Northwestern community and the various residency programs offered.