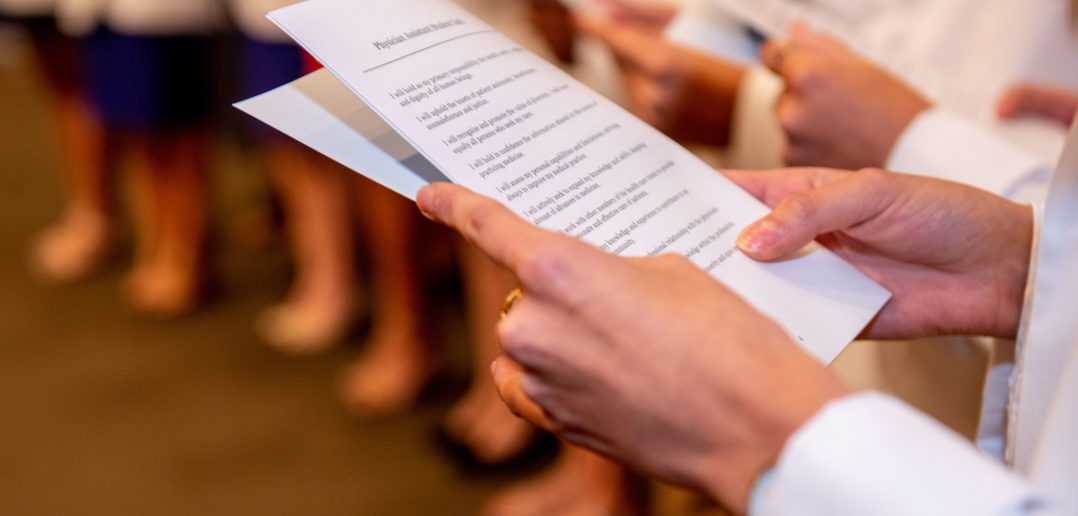 Each June, Northwestern University Feinberg School of Medicine celebrates two very different white-coat ceremonies: one for students in the Doctor of Physical Therapy program and another for those starting in the Physician Assistant program. Though they celebrate different milestones, both ceremonies honor the hard work and achievements of students in two of the school's professional degree programs.
Clinical Practice Ceremony Marks a Transition
The Doctor of Physical Therapy (DPT) program's annual Clinical Practice Ceremony celebrates the transition from the program's first year of classroom instruction to its second year of clinical practice.
At the ceremony, students received patches for their white coats and then recited an oath accepting the duties and responsibilities that embody the physical therapy profession. The event also included speakers including welcoming remarks from Julius P. Dewald, PhD, chair of Physical Therapy and Human Movement Sciences, and Diane B. Wayne, MD, vice dean for education and chair of Medical Education.
This year's ceremony was held in the sky lobby on the 10th floor of the new Shirley Ryan AbilityLab Building (formerly known as the Rehabilitation Institute of Chicago).
See photos from the Physical Therapy Program's Clinical Practice Ceremony: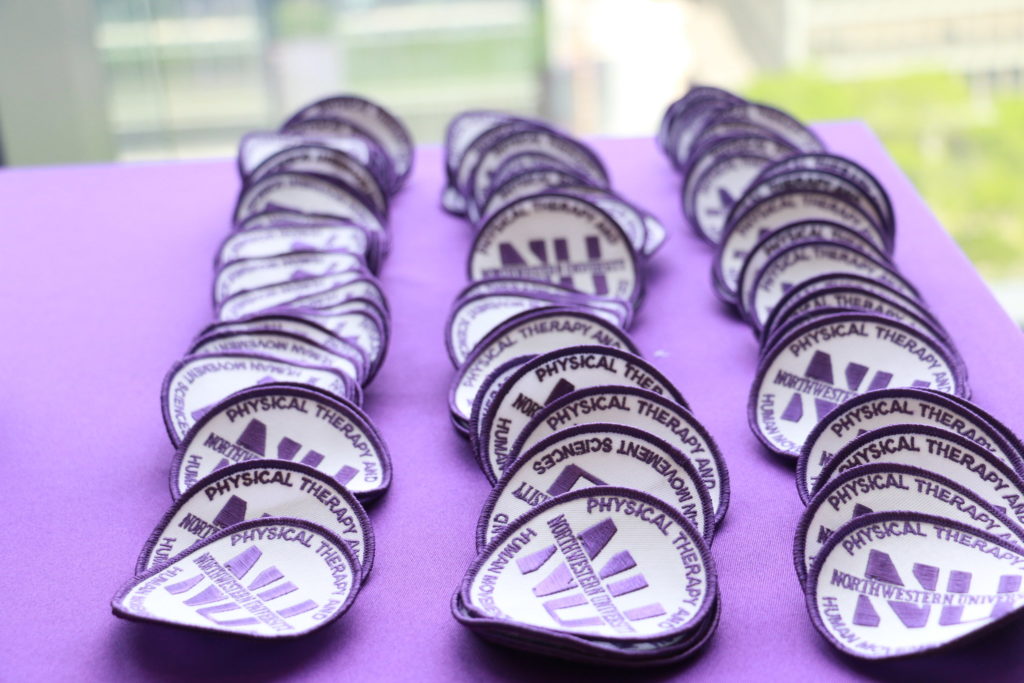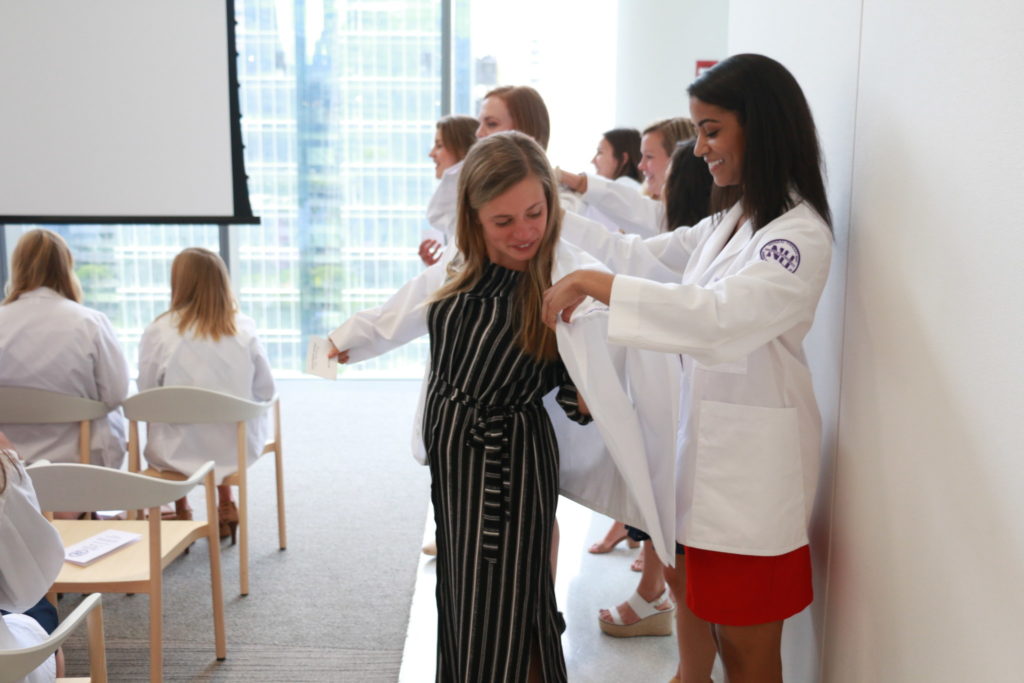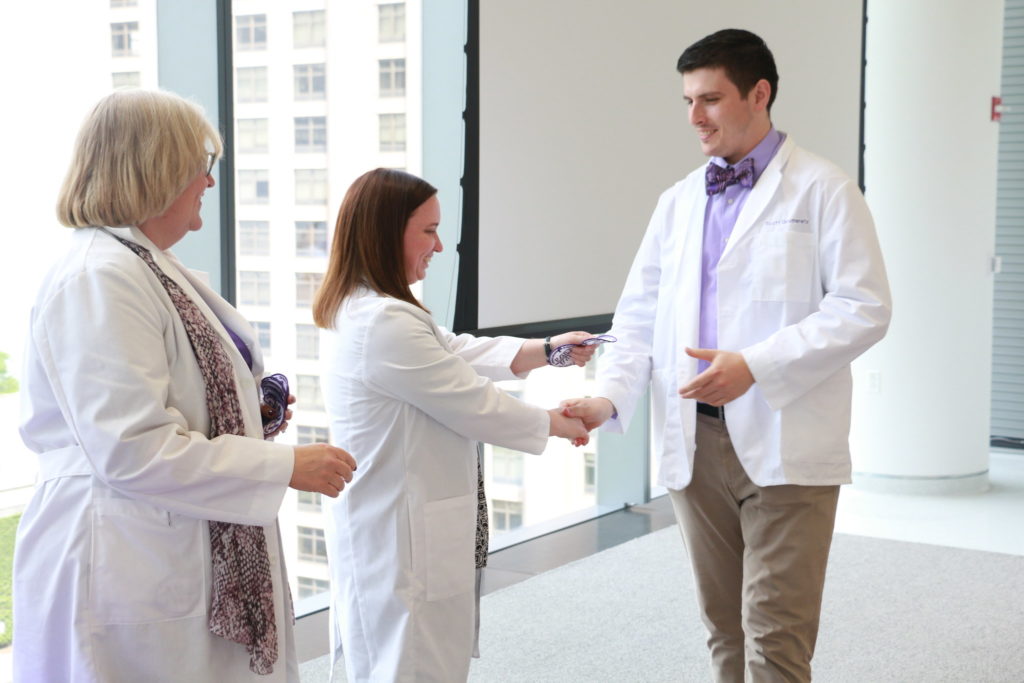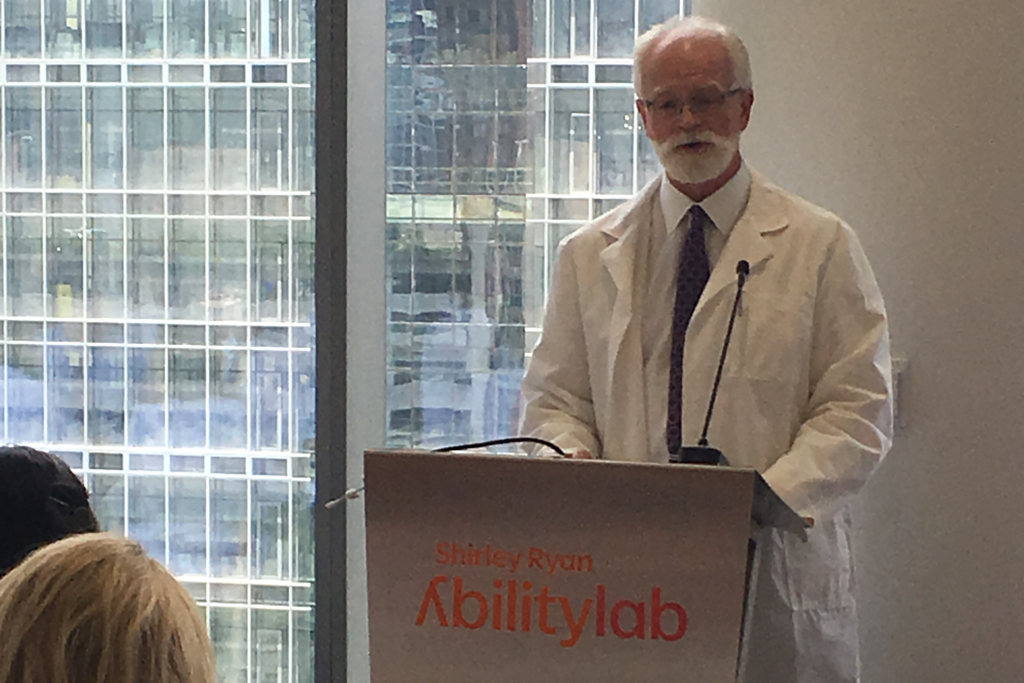 White Coat Ceremony Welcomes New Students
For the medical school's physician assistant (PA) students, the White Coat Ceremony kicks off the beginning of their program. During the ceremony, the entering class of future PAs received their first white coats, recited the Physician Assistant Student Oath and heard from keynote speaker Lisa Williams, MS, director of professional practice and development for advanced practice providers at Northwestern Memorial Hospital.
The PA program is a two-year, master's level curriculum that focuses on small-group and problem-based learning. The 36 students in the class of 2020, the program's ninth incoming class, came to Chicago from 14 different states, more than a dozen different undergraduate majors and with an average of 4,453 hours of patient care experience.
See photos from the PA Program's White Coat Ceremony: