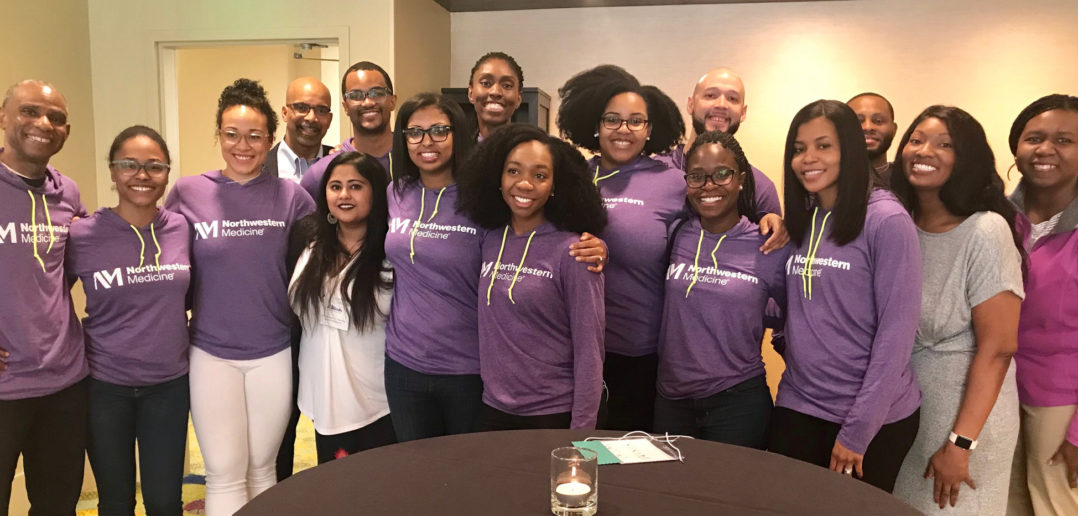 Northwestern medical students, residents, faculty and staff recently traveled to San Francisco to attend the Student National Medical Association (SNMA) Annual Medical Education Conference (AMEC), a cornerstone gathering for current and future medical students from minority populations traditionally underrepresented in medicine.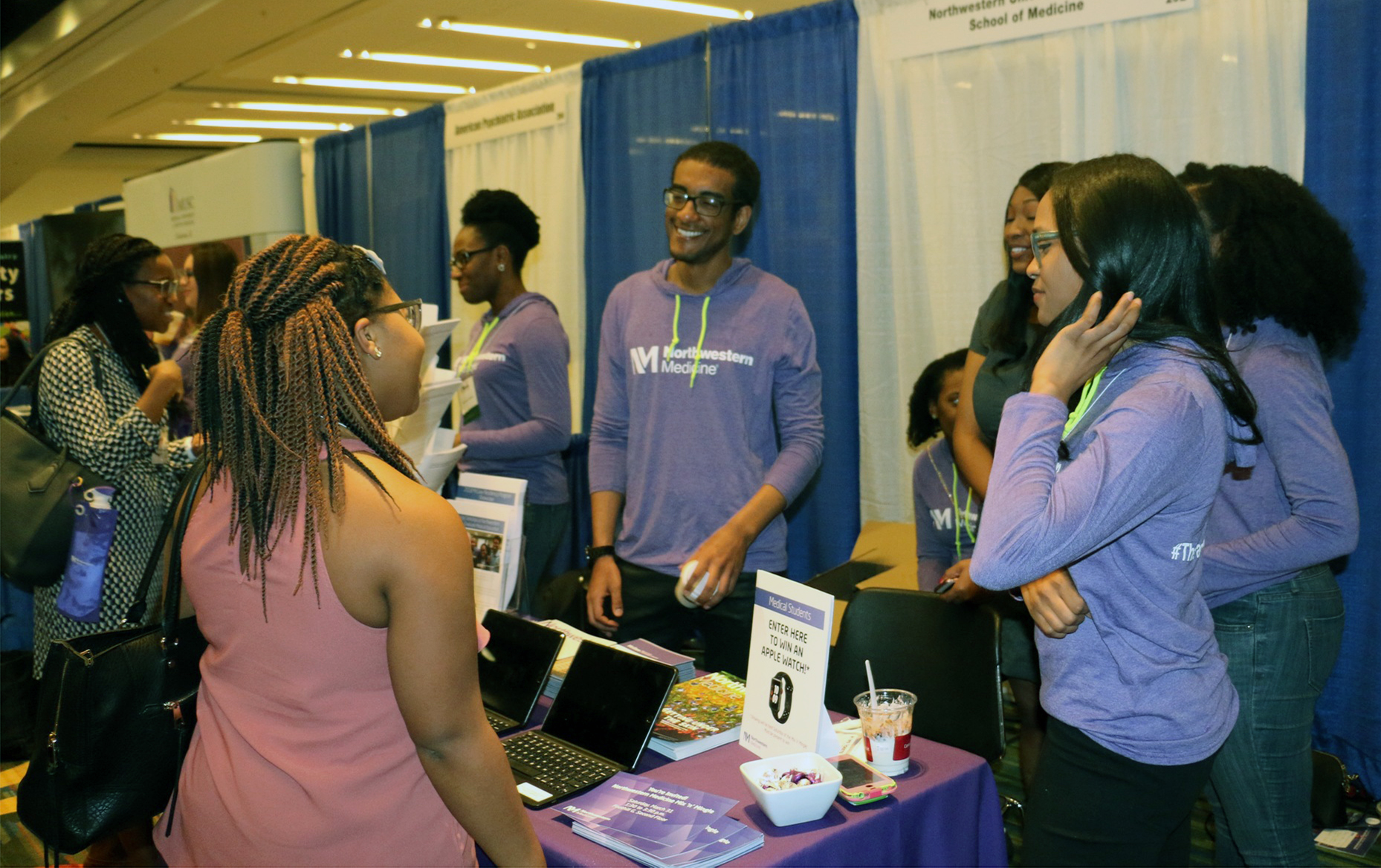 Organized around the theme "Embracing Our Diversity: Filling the Gaps and Building the Future," the five-day conference focused on increasing cultural competency by addressing cultural awareness, cultural knowledge and cultural encounters within SNMA and among the organization's individual members.
The conference featured plenary sessions addressing the lack of diversity in healthcare, the lack of leadership visibility toward young minority students and ways in which students can work to become better future leaders themselves.
"At Northwestern University Feinberg School of Medicine, we have an unyielding commitment to change the face of medicine," said Clyde Yancy, MD, MSc, vice dean for Diversity and Inclusion and chief of Cardiology in the Department of Medicine, addressing hundreds of attendees during the conference's opening plenary. "Our mission is to enhance the culture of our own institution so that all views, all perspectives and all persons are welcome. In turn, we hope that we enhance the culture impacting the practice of medicine and subsequently, the equity of care."
Featuring a slate of workshops and programs focused on both academic and clinical success, the annual conference brings together physicians, trainees and students for several days of learning, fellowship and networking.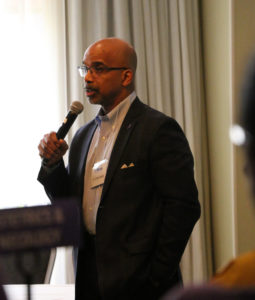 Northwestern sent nearly 40 representatives to the conference, including 14 students from Feinberg, 12 residents from the McGaw Medical Center of Northwestern University and several faculty members and staff.
This was the first SNMA conference for many first-year medical students, including Chideraa Ukeje and Maya Jackson-Gibson.
For Ukeje, attending the conference offered a unique opportunity for her to see other students from underrepresented backgrounds thriving in medicine.
"Medicine as a profession for a long time was not a space welcoming of underrepresented minorities," Ukeje said. "Being able to recruit on behalf of Northwestern allows me to extend a 'welcome' to others that were historically denied it. Conferences like AMEC serve the important purpose of propelling medicine's transition to a workforce that is more representative of the United States, and repairing its relationship with underrepresented minorities."
Jackson-Gibson also found the conference to be empowering and stressed the personal and professional benefits of belonging to such a group.
"I felt fortunate to have been surrounded by successful black physicians, all who come from various backgrounds and carry with them unique life experiences," Jackson-Gibson said. "Speaking with them has reminded me that I am a part of a special community in which my goals are supported, where I am expected to succeed and pushed to excel."
Jackson-Gibson said she intends to attend the conference in the future so that she can continue to encourage students from underrepresented groups to choose Northwestern.
During the conference, residents and students had an opportunity to build relationships with many of the more than 1,600 pre-medical and medical students while representing Northwestern in the exhibit hall, and fielded questions from students considering attending Northwestern.
Many prospective students asked about the culture and environment of the medical school and expressed an interest in learning about the diversity of the patient population in Chicago. Students also wanted to hear more about the Feinberg curriculum and were particularly interested in learning when Northwestern medical students begin seeing patients.
Quentin Youmans, '15 MD, a third-year resident in internal medicine representing Northwestern at the conference for the fifth time, said that participation is a tradition for Northwestern Medicine.
"We are an institution that believes diversity drives excellence, and AMEC brings together the best and brightest from all different backgrounds," Youmans said. "As a Feinberg alumnus who has participated in the conference throughout medical school and now in residency, I am reminded of and thankful for the role that Northwestern has played in shaping me as a physician. Having the opportunity to recruit other talented students to join our programs is icing on the cake."
Both undergraduate pre-med and current medical students also took advantage of the opportunity to expand their knowledge through innovative professional development workshops. The conference featured sessions focusing on the transition from medical school to residency, strategies for the matching process and finding work-life balance in medicine.
On the final day of the conference, the McGaw Medical Center hosted a well-attended "Mix and Mingle" reception featuring a panel discussion between four chief residents and attendees. The panel participants offered insights about their personal journeys to Northwestern and answered questions from students about the Northwestern community.
Latino Medical Student Association Promotes Outreach
Later this month, Northwestern students and residents will participate in the Latino Medical Student Association (LMSA) conference in Miami, hosted by Miami Dade College. LMSA provides students with opportunities to engage with their peers and physician advisors to promote outreach and advocacy for underserved communities in medicine and professional development.