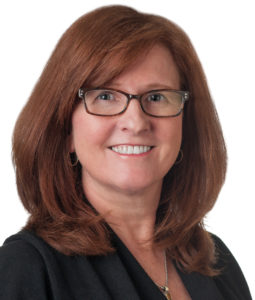 Almost 70 percent of questions on the American Board of Internal Medicine's (ABIM) Internal Medicine Maintenance of Certification (MOC) exam concurred with the frequency of conditions that physicians see in office visits and hospital stays, according to a new study published in the Journal of the American Medical Association (JAMA).
Marianne Green, MD, Raymond H. Curry Professor and senior associate dean for Medical Education, was a senior author on the paper.
The Internal Medicine MOC examination, which assesses medical knowledge and clinical judgement, is a key requirement of the MOC process for general internists. But physicians have questioned whether the exam content accurately reflects the medical conditions they most commonly see.
"There have been questions raised as to the relevancy of this exam, and so we wanted to actually take a look and see whether the exam reflected conditions that were being seen in practice," Green said.
In the current study, the investigators used data from the 2010-2013 National Ambulatory Medical Care Surveys and the 2010 National Hospital Discharge Survey to determine the frequency of 186 medical conditions, such as diabetes and liver disease, seen in both inpatient and outpatient settings. They then compared those numbers with the frequency of related questions on Internal Medicine MOC exams administered between 2010 and 2013.
Overall, 69 percent of questions were found to be concordant with conditions seen in practice.
Although 31 percent of questions were determined to be discordant, the investigators note that the study only considered the frequency of certain conditions, and not their importance to patient care.
"Many of the conditions that were found to be discordant on the basis of the formula that we applied were things that physicians might not see very frequently, but that are clearly very important," Green said. "For example, you don't see a lot of pericarditis, which is inflammation of the sac around the heart. But does that mean a doctor shouldn't be asked about it? No, because you still need to know how to diagnose and take care of a patient who comes to you with that condition."
The study data also preceded a revised Internal Medicine MOC exam, which ABIM administrated in the fall of 2015. The revised exam reflected feedback from a blueprint review process, where physicians were invited to rate exam topics by both their frequency and their importance. These ratings were then used to modify the exam blueprint, incorporating stakeholder input.
Green and collaborators are currently working on a paper describing that blueprint review process.
"The purpose of the maintenance of certification exam is to keep physicians up to date and ensure they are able to apply correct diagnostic reasoning and judgement to the conditions that they may encounter in adult medicine," said Green, also an associate professor of Medicine in the Division of General Internal Medicine and Geriatrics. "This paper now adds to the validity of the exam."
The JAMA paper was also co-authored by Bradley Gray, PhD, senior health services researcher at ABIM and Rebecca Lipner, PhD, senior vice president, assessment and research at ABIM.
The study was supported by ABIM. Green previously served as chair of the ABIM's Internal Medicine Board and is a member of the ABIM Council and chair-elect of its board of directors.