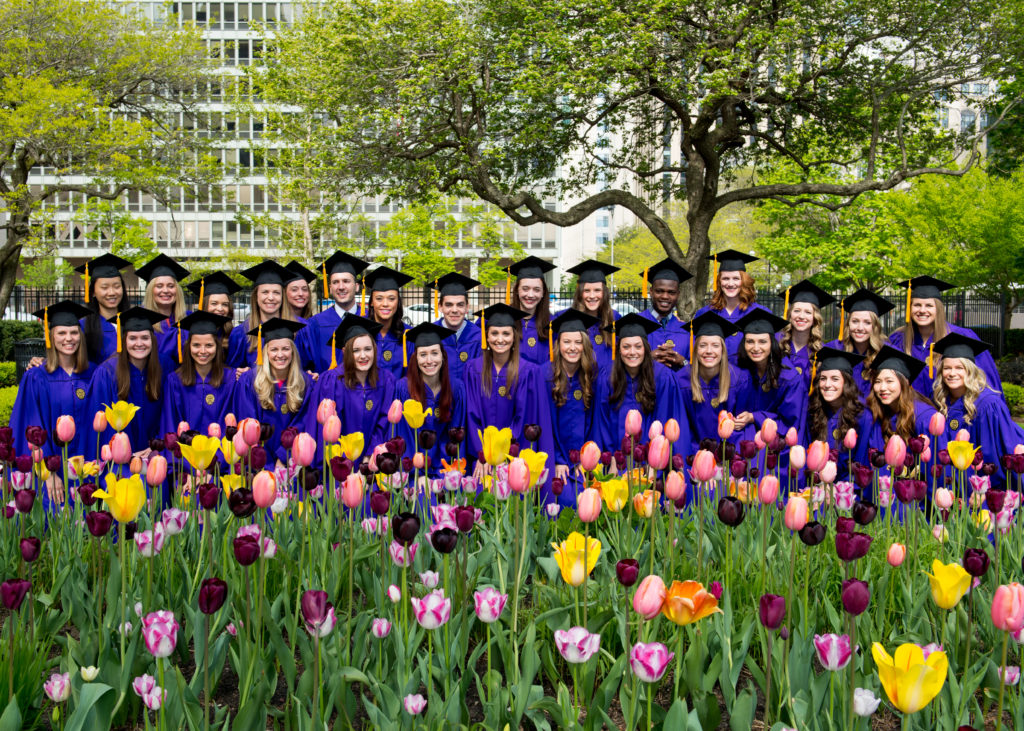 On Saturday, May 13, the 29 members of the Physician Assistant (PA) Program's Class of 2017 filed into Thorne Auditorium with family and friends to receive their Master of Medical Science degrees.
Diane B. Wayne, '91 MD, vice dean for Education, welcomed the graduates and congratulated them on successfully completing the program. "This program is one of the most distinguished and most competitive in the country," she said. "Your accomplishment, therefore, is one of which you can be justifiably and immensely proud. Your parents, spouses, significant others and loved ones undoubtedly share in this pride, given the support that they have provided to you in achieving this goal."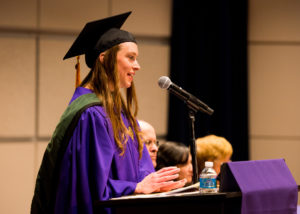 After the national anthem and invocation, Ruth Ballweg, MPA, PA-C, professor emeritus of Family Medicine at the University of Washington School of Medicine, stepped to the podium to give the commencement address. Ballweg, who served as program director of the University of Washington's MEDEX Northwest PA Program for 29 years, is the founding editor of the first textbook developed for PA education and an expert on women's roles in healthcare, care in rural and remote areas, and global PA development. Speaking from her years of experience, she talked to the class about excellence in care and expounded on the value of life-long learning.
At the close of Ballweg's address, the graduates stood for the PA Oath, pledging to place their patients' health and welfare first, and to continue to expand their knowledge and skills in the pursuit of the highest standards of professionalism. The candidates were presented as a class, and then, one by one, smiling former students crossed the stage to receive their hoods and diplomas.
After the presentation of awards, student speaker Helen Yanta, '17 MMS, talked about the friendships and bonds that had been formed over the course of the program, while recognizing that each graduate would find his or her own path. "While we are all unique, we will forever share the ups and downs of PA school, and our histories are forever entwined," she stated.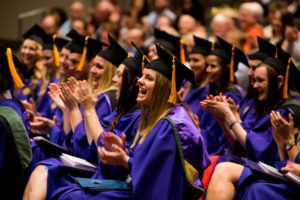 Michael MacLean, MS, PA-C, director of the PA Program, gave the ceremony's closing remarks: "In the words of a famous Chicagoan Daniel Burnham, make no small plans. Go out from here and do great things, be great clinicians."