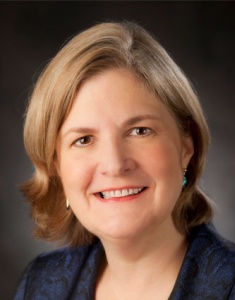 Nancy Andrews, MD, PhD, dean and vice chancellor for academic affairs at Duke University School of Medicine, will deliver the keynote address at Feinberg's 158th commencement on Monday, May 22.
Andrews' research on mammalian iron biology and human iron diseases has been funded continuously by the National Institutes of Health (NIH) since 1993, and has led to numerous advances in the field.
Andrews, also the Nanaline H. Duke Professor of Pediatrics and Professor of Pharmacology and Cancer Biology at Duke, received her bachelor's and master's degrees in Molecular Biophysics and Biochemistry from Yale University, her medical degree from Harvard Medical School, and her PhD in biology from Massachusetts Institute of Technology.
She received her internship and residency training in pediatrics at Harvard, at Boston Children's Hospital, and her fellowship training in pediatric hematology/oncology at Boston Children's Hospital and at the Dana-Farber Cancer Institute.
Andrews joined the faculty of Harvard University in 1993, where she also became an investigator of the Howard Hughes Medical Institute. At Harvard, she served as director of the joint Harvard-MIT MD/PHD program, and from 2003 to 2007, was Dean for Basic Sciences and Graduate Studies at Harvard Medical School. She was recruited to her current position at Duke in 2007.
Andrews has been elected to the American Society for Clinical Investigation, the Association of American Physicians, the National Academy of Medicine (formerly the Institute of Medicine), the National Academy of Sciences and the American Academy of Arts and Sciences, and is a fellow of the American Association for the Advancement of Science. She has served as president of the American Society for Clinical Investigation, as well as on the councils of the National Institute of Diabetes and Digestive and Kidney Diseases of the NIH and the National Academy of Medicine.
Feinberg's commencement ceremony will be held in the Grand Ballroom at Navy Pier in Chicago, on May 22 at 3:30pm.