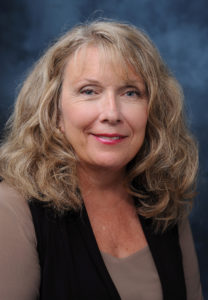 A phase three clinical trial of a new enzyme replacement medication, sebelipase alfa, showed a reduction in multiple disease-related symptoms in children and adults with lysosomal acid lipase deficiency, an inherited enzyme deficiency that can result in scarring of the liver and high cholesterol.
Barbara Burton, '73 MD, '75 '77 GME, professor of Pediatrics in the Division of Genetics, Birth Defects and Metabolism, was the principal investigator for this study, recently published in The New England Journal of Medicine.
Currently, there are no safe or effective therapies for lysosomal acid lipase deficiency. Cholesterol-lowering medications have had limited success in reducing the progression of the disease and the eventual need for liver transplant.
A total of 66 patients were enrolled in the multi-center study, which was designed and supported by Synageva BioPharma, the pharmaceutical company that manufactures the drug. Patients were randomly assigned to receive either sebelipase alfa or a placebo for 20 weeks before entering the open-label period. The investigators evaluated the effectiveness of the therapy through the normalization of the alanine aminotransferase level (ALT), a test used to detect liver damage. They also looked at other disease-related symptoms and possible side effects.
"The enzyme replacement therapy appears to be effective in clearing fat from the liver of patients with this deficiency and normalizing their ALT," said Dr. Burton, also a member of the Center for Genetic Medicine and the Stanley Manne Children's Research Institute at the Ann & Robert H. Lurie Children's Hospital of Chicago. "In many cases, we are hopeful this will prevent progression of the disease by reducing fat accumulation in the liver and prevent the need for liver transplantation."
The clinical trial reported at 20 weeks that the ALT level was normal in 31 percent of patients in the sebelipase alfa group, and they observed improvements in lipid levels and reduction of fat content in the liver.
Dr. Burton is working on another clinical trial to evaluate this therapy in patients with more advanced disease.