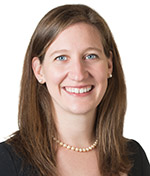 Brigid Dolan, MD, and Bernice Ruo, MD, both assistant professors in Medicine-General Internal Medicine and Geriatrics, received this year's Augusta Webster Faculty Fellowship in Educational Research and Innovation.
The fellowship provides funding and mentorship to support the career development of junior faculty members researching medical education.
"The Augusta Webster awards are a great example of the power of philanthropy. They provide protected time and exposure to a community of education scholars with similar interests," said Diane Wayne, '91 MD,  vice dean for Education. "The breadth and scope of topics covered include such varied areas as teamwork in the ICU, teaching cardiac auscultation, code status discussions and assessing surgical skills in the operating room."
A committee from the Educational Research and Innovations program at the Center for Education in Medicine selected projects for the fellowship that address current issues and/or challenges in health professions education, keeping an eye out for projects that could serve as a pilot for future research.
"The fellowship provides a wonderful opportunity for me to pursue my interest in assessment of learners in a mentored setting. I'm grateful and looking forward to working with this team," said Dr. Dolan, who hopes to connect separate assessments made at the undergraduate and graduate medical education levels.
Through her project, Dr. Dolan will describe how milestones – specific measurable outcomes that demonstrate trainee skill attainment – are being tracked and how they can be aligned across both levels and multiple disciplines.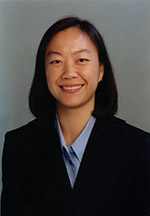 Dr. Ruo will use the grant for a project that aims to improve the assessment of internal medicine residents. She plans to optimize the evaluation form to be more user-friendly and to develop an evaluator training to assess resident performance more accurately and thoroughly.
"I am really excited to have the opportunity to do this research," said Dr. Ruo. "I believe it is timely given the new accreditation system for residency programs. I also look forward to collaborating with the other medical educators."
This year, the application process for the fellowship involved a new group mentorship phase. The committee selected six initial proposals from the initial applicant pool and invited them to participate in a proposal developmental program: six hours of in-person meetings spread over several weeks. Afterward, applicants submitted final proposals and the committee selected the final recipients.
"During the application phase of the fellowship, I was able to significantly improve my project proposal with help from the committee," said Dolan.
This multi-stage process reflects the fellowship's emphasis on mentorship. Rick McGee Jr., PhD, will serve as the primary mentor for the fellows.
"The point is to develop junior faculty with an interest in medical education scholarship, to give them the tools they need to be successful," said Mark Adler, MD, director of Educational Research and Innovations. "Mentors work with the faculty to make sure their research design and approach makes sense and the goals are achievable. The mentors provide intensive ongoing support so the projects come to completion and become a good platform upon which to build."