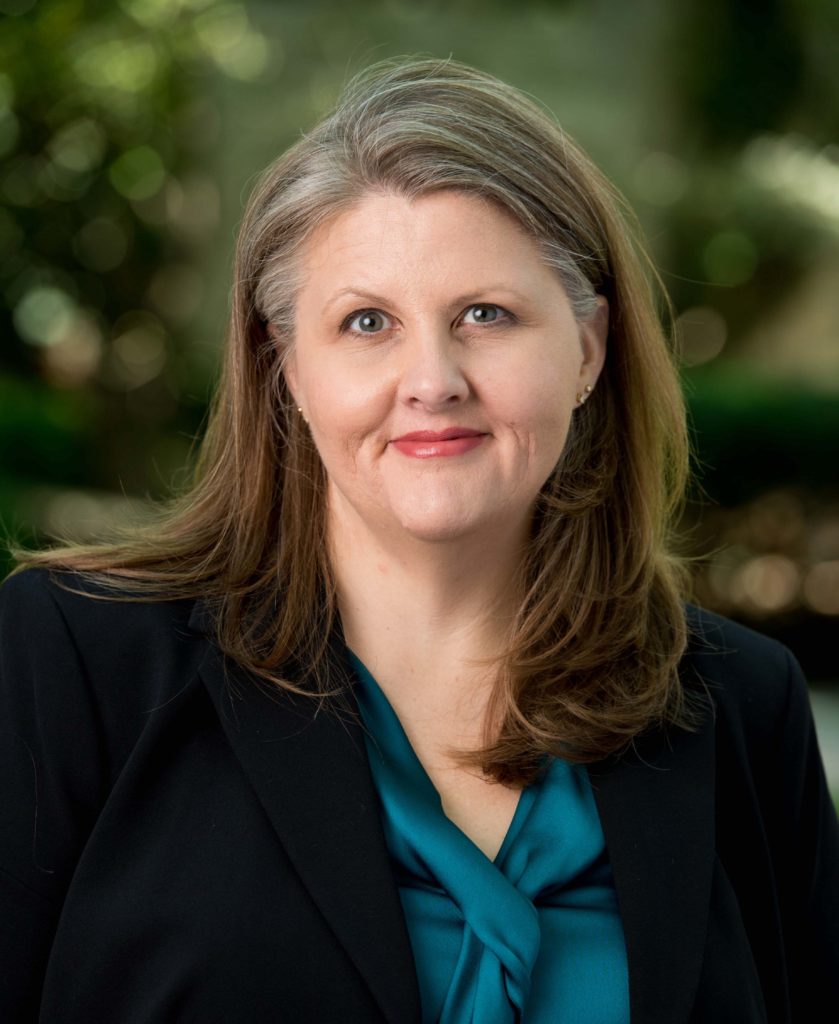 Kristi Holmes, PhD, professor of Preventive Medicine, director of Northwestern's Galter Health Sciences Library and chief of knowledge management for the Institute for Artificial Intelligence in Medicine (I.AIM), has been named the new associate dean for knowledge management and strategy at Feinberg.
In her new role, Holmes will direct the development of new infrastructure and guidelines to support the sharing of knowledge within Feinberg to accelerate research and discovery.
"Feinberg has an incredible tradition of excellence, integrating innovation, learning and care in all we do. By fostering transparency and collaboration, open science accelerates the access and dissemination of new knowledge, cutting across geographical and institutional boundaries," Holmes said. "Alignment with open science values not only promotes the best interests of research and practice but also strengthens the social contract with the community, as the benefits of research are shared openly and equitably to improve human health."
Building upon her current work at I.AIM and the Galter Library, Holmes will guide interdisciplinary collaboration, knowledge equity and digital innovations to support open science at Feinberg. In addition to addressing issues of affordability and access to scholarly works to support investigators, Holmes will make further investments in data and standards as part of her work on projects such as the Open Global Data Citation Corpus and open science software and services with CERN to further support knowledge dissemination and impact.
"These priority areas are intertwined with impact, helping us construct a firm foundation to nurture partnerships, accelerate innovation, enhance reproducibility and increase access to valuable information," Holmes said. "I'm excited to build on these priorities to help the Feinberg community amplify the significance and influence of their research, and ultimately contribute to positive change and advancement within and beyond their discipline."
Holmes said she will also work with Feinberg collaborators to develop ethical guidelines around open science and the use of artificial intelligence and other emerging technologies in biomedical research, requiring collaboration within the medical school and beyond.
"Addressing these challenges requires cooperation from researchers, institutions, policymakers and funders to create an environment that supports and incentivizes innovative, equitable and inclusive practices while safeguarding the rights and interests of all," Holmes said. "I believe that this work requires a holistic approach, taking into consideration both social and technical facets to sustainably support and inspire new ways of working. If we can accomplish this, then the sky's the limit."
Situated within the Northwestern University Clinical and Translational Sciences (NUCATS) Institute, Galter is the only health services library embedded within a CTSA hub. NUCATS is supported, in part, by the National Institutes of Health's National Center for Advancing Translational Sciences, Grant Number UL1TR001422.