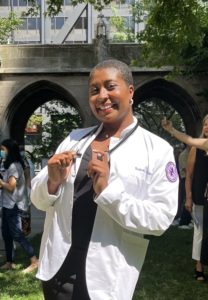 Two Feinberg medical students have been named 2023-2024 Chicago Area Schweitzer Fellows, in which fellows design and implement innovative projects that address the health needs of underserved Chicago communities.
This year, Kai Holder, a fourth-year medical student, and Sydney Love Cush, a second-year medical student, have been announced as two of the prestigious fellowship program's recipients.
Named in honor of humanitarian and Nobel laureate Dr. Albert Schweitzer, the Chicago Area Schweitzer Fellows Program is a year-long service-learning program: As part of the program, fellows collaborate with local organizations to create projects that improve community wellbeing and target social determinants of health.
For her project, Cush is planning to develop culturally relevant educational materials and curriculum that will educate Black women on reproductive health topics, such as self-advocacy in the doctor's office.
"I applied to the Schweitzer Fellowship because I knew that I wanted to make healthcare a better place for Black women. Not only would the fellowship provide me with the resources, connections, support and training to create a constructive project for the benefit of Black women, I knew that working with a multi-disciplinary team of professionals would open my mind to new ideas and diverse ways of thinking," Cush said.
Holder, who is also a student in Feinberg's Master of Public Health program, says she plans to develop a Parent Readiness Psycho-Education Program that hosts educational seminars focused on self-agency and empowerment for young pregnant and postpartum women.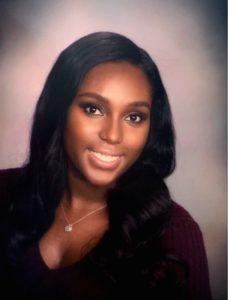 "Through this psychoeducational program, I'm striving to empower young adolescents and young adults who are going through pregnancy. It's all about building a tight-knit community where they can find support and understanding. By focusing on essential aspects like mental health, social support and educational opportunities, we're not just providing prenatal education but also creating a safe haven for these young pregnant individuals to connect, form friendships and uplift one another," Holder said.
In addition to their projects, Cush and Holder, along with this year's class of Schweitzer Fellows, will participate in a thirteen-month program that includes monthly meetings, trainings and ongoing opportunities for interdisciplinary collaboration that support their interest in becoming life-long leaders in public service.
The 2023-2024 class of Schweitzer Fellows includes 28 students representing 11 schools, 11 disciplines, and 19 academic programs and were selected from a competitive pool of almost 100 applicants.
Founded in 1996, the Chicago Area Schweitzer Fellowship program is one of 13 nationwide and is administered by Health & Medicine Policy Research Group. This program has provided over 120,000 hours of community service to more than 150 community organizations across the Chicagoland area.