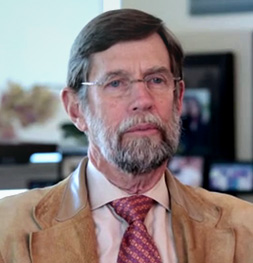 Salt substitutes may be effective in lowering blood pressure and reducing cardiovascular events in residents of elderly care facilities, according to a recent multi-center study published in Nature Medicine.
High blood pressure is the leading preventable risk factor for cardiovascular disease, according to the World Heart Federation, killing an estimated 10 million people worldwide each year. While previous studies have established that reduced salt intake reduces blood pressure, scientists wanted to see if a salt substitute — in which the sodium content is reduced by one-third and replaced by potassium — could improve cardiovascular health specifically for high-risk elderly patients.
"The problem of salt intake and its relation to high blood pressure and cardiovascular disease has been known for a long time. This has been a particular issue in China where in many situations salt intake is exceptionally high and therefore the frequency of hypertension is very high," said Darwin Labarthe, MD, PhD, MPH, professor of Preventive Medicine in the Division of Epidemiology and a co-author of the study. "The consequences in terms of stroke and heart attack are also very large public health problems. The approach to that general question in this situation was that people of older age who are living in elderly care facilities are at particularly high risk of complications of high blood pressure, so this would be a prime target audience for testing programs to see whether the salt intake can be reduced by coordination with the kitchen staff in these residential facilities."
In the current study, led by investigators at Peking University, 1,612 residents of 48 elderly care facilities in China were given meals containing regular salt or a salt substitute, or had their salt intake progressively restricted over two years.
The study found that the use of a salt substitute lowered systolic blood pressure by 7.1 mmHg compared to regular salt and also resulted in fewer cardiovascular events.
The findings suggest salt substitutes offer an effective way to lower blood pressure and reduce cardiovascular events in elderly patients, Labarthe said.
"What we can conclude is that use of the salt substitute was very effective in lowering blood pressure and cardiovascular death," Labarthe said. "Salt reduction, under these logistical circumstances, wasn't effective in actually reducing the salt intake, whether that was because the cooks didn't like the taste of the food, or the residents added table salt to their meals. Therefore no benefit of salt reduction could not be evaluated."
The findings have important implications for future public health approaches, Labarthe said, as global sodium intake continues to be a concern.
"In China and in rural areas where we've done earlier work that's referred to here in this paper, food preparation is almost entirely in individual residences, in contrast to the typical situation in many settings where the preparation of food is through manufacture by large food suppliers," Labarthe said. "If large amounts of salt are already in the food as purchased, the option to reduce the salt content doesn't apply. You can only choose foods that are lower in salt content, if available. So regulatory action may become a necessary strategy in China as food manufacture takes over and increases the likely salt intake even further."
More research is needed, Labarthe said, to examine how programmatic salt reduction approaches could translate to people from other age groups and elderly persons not living in a residential facility.
Aoming Jin, MD, a visiting scholar in the Department of Preventive Medicine, was also a co-author.
The trial was funded by the National Key Research and Development Program, the Ministry of Science and Technology of China, and through the Diet, ExerCIse and CarDiovascular hEalth (DECIDE) project (2016YFC1300200).