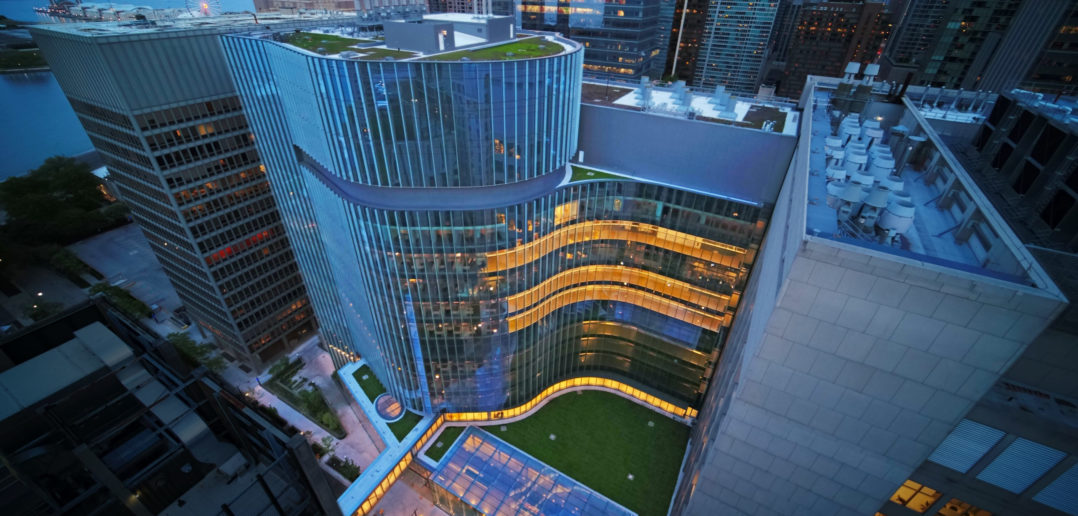 Northwestern University Feinberg School of Medicine has again been recognized as one of the best medical schools in the nation, ranking 13th among research-oriented institutions, according to the latest U.S. News & World Report rankings, released today.
This is the 16th year in a row that Feinberg has placed in the top 20 of research-oriented medical schools. The 2024 rankings featured a significantly changed methodology in response to criticism of the rankings' methodology and the decision of some law schools and medical schools to opt out of participating in the ranking process.
"We are pleased to be recognized among the nation's best medical schools," said Eric G. Neilson, MD, vice president for Medical Affairs and Lewis Landsberg Dean. "While the factors involved in external recognition may vary from year to year, it does not change our approach. We are committed to our annual internal measures of academic success. Our focus on patients first, breakthrough discovery, innovation, and superb medical education remain our highest priorities. I am grateful to be working with world-class faculty, staff, students, and trainees who work tirelessly every day to drive our mission forward to improve the health of people at the bedside and in the laboratory beyond the individual patient."
This year, seven of Feinberg's specialty programs were also recognized among the best in the nation. Obstetrics and gynecology ranked 8th, surgery was ranked 10th, pediatrics and anesthesiology were both ranked 14th, radiology and psychiatry were both ranked 16th, and internal medicine was ranked 23rd.
Physician assistant (PA) programs, last ranked in 2019, also saw updated rankings this year, with Feinberg's PA program ranking 8th in the nation, previously ranked 26th. Schools of public health were also ranked this year, with Feinberg's program ranking 28th.
The newly published U.S. News research rankings are based on federal research awards, survey assessments completed by deans and senior faculty at peer institutions and entering class data. The magazine surveyed the nation's 192 schools of medicine or osteopathic medicine. This year's list also incorporated a number of changes to the methodology used to calculate the rankings, including measuring the total dollar amount of NIH grants awarded to an institution.
Feinberg, founded in 1859, has built a national reputation for excellence through its leading-edge scientific initiatives, premier clinical facilities and innovative curriculum. The medical school is a critical component of Northwestern Medicine, a top-tier academic medical center, and currently includes 2,126 regular faculty who teach, conduct research and/or practice medicine. During the 2022-2023 academic year, Feinberg welcomed 666 medical students, 1,266 residents and fellows, 498 PhD students, 511 postdoctoral fellows, and 715 master's and professional program students.