Evidence from largest study in U.S. on the impact of gender-affirming hormones, with longest follow-up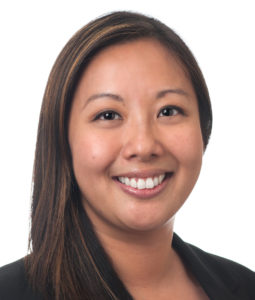 Transgender and nonbinary youth experienced significant improvement in appearance congruence (or the degree to which physical characteristics align with gender) and sustained improvements in depression and anxiety over two years after starting treatment with gender-affirming hormones, according to a multicenter U.S. study funded by the National Institutes of Health (NIH), published in the New England Journal of Medicine.
"Our results provide robust scientific evidence that improved appearance congruence secondary to hormone treatment is strongly linked to better mental health outcomes in transgender and nonbinary youth," said lead author Diane Chen, PhD, associate professor of Psychiatry and Behavioral Sciences in the Division of Child and Adolescent Psychology, and a pediatric psychologist with the Gender and Sex Development Program at Ann & Robert H. Lurie Children's Hospital of Chicago. "This is critical, given that transgender youth experience more depression and anxiety, and are at a higher risk for suicidality than cisgender youth."
Many transgender or nonbinary teens experience gender dysphoria, or the persistent distress caused by the discrepancy between their gender identity and physical appearance. Gender-affirming hormones (testosterone or estradiol) are used as treatment to foster gender-congruent secondary sex characteristics, such as breast development or facial hair.
"The critical results we report demonstrate the positive psychological impact of gender-affirming hormones for treatment of youth with gender dysphoria," said senior author Johanna Olson-Kennedy, MD, medical director of the Center for Transyouth Health and Development at Children's Hospital Los Angeles. "Amidst a landscape of misinformation, we hope these findings support the use of timely and appropriate medical interventions for this vulnerable group of adolescents."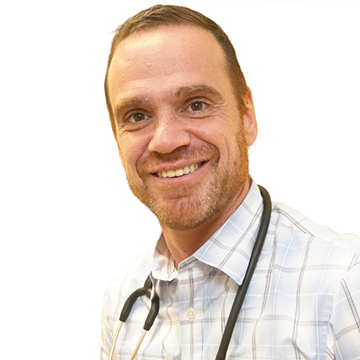 All the centers participating in the study employ a multidisciplinary team, comprising medical and mental health providers, that collaboratively determines whether gender dysphoria is present and gender-affirming medical care is appropriate. For minors, parental consent is required to initiate medical treatment.
"The positive findings of this observational study match the lived clinical experience of mental health experts who, in their many years of providing gender-affirming care, have repeatedly learned from the youth themselves about their mental health," said co-author Diane Ehrensaft, PhD, director of Mental Health at the UC San Francisco Child and Adolescent Gender Center, and a professor of Pediatrics. "As the longitudinal study proceeds, we look forward to learning more from this cohort of patients – all of whom were screened carefully before beginning gender-affirming hormone treatment – about their journey going forward."
The study, the largest of its kind in the U.S., included 315 transgender and non-binary youth ages 12-20 years. Study visits occurred every six months for two years after treatment initiation, which is the longest follow-up reported to date. Researchers examined measures of appearance congruence, depression, anxiety, positive affect and life satisfaction.
They found that overall, appearance congruence, positive affect, and life satisfaction increased, while depression and anxiety symptoms decreased. Appearance congruence was associated with each psychosocial outcome assessed at baseline and during the follow-up period.
"Our results provide a strong scientific basis that gender-affirming care is crucial for the psychological well-being of our patients," said co-author Robert Garofalo, MD, MPH, chief and Potocsnak Family Professor in Adolescent & Young Adult Medicine in the Department of Pediatrics, as well as the principal investigator for the study at Lurie Children's. Garofalo is also co-director of Lurie Children's Gender and Sex Development Program. "We must ensure that access to this care remains available to youth with gender dysphoria."
This work was supported by the Eunice Kennedy Shriver National Institute of Child Health and Human Development (R01 HD082554).
About Lurie Children's
Research at Ann & Robert H. Lurie Children's Hospital of Chicago is conducted through the Stanley Manne Children's Research Institute. The Manne Research Institute is focused on improving child health, transforming pediatric medicine and ensuring healthier futures through the relentless pursuit of knowledge. Lurie Children's is ranked as one of the nation's top children's hospitals by U.S. News & World Report. It is the pediatric training ground for Northwestern University Feinberg School of Medicine.
About Children's Hospital Los Angeles
Children's Hospital Los Angeles is at the forefront of pediatric medicine, offering acclaimed care to children from across the world, the country and the greater Southern California region. Founded in 1901, Children's Hospital Los Angeles is the largest provider of care for children in Los Angeles County, the No. 1 pediatric hospital in the Pacific region and California, and among the top 10 in the nation on U.S. News & World Report's Honor Roll of Best Children's Hospitals. Clinical expertise spans the pediatric care continuum for newborns to young adults, from everyday preventive medicine to the most advanced cases. Inclusive, kid- and family-friendly clinical care is led by physicians who are faculty members of the Keck School of Medicine of USC, and proven discoveries reach patients faster through The Saban Research Institute of Children's Hospital Los Angeles — among the top 10 children's hospitals for National Institutes of Health funding. The hospital also is home to the largest pediatric residency training program at a freestanding children's hospital in the western United States.
About UCSF Health
UCSF Health is recognized worldwide for its innovative patient care, reflecting the latest medical knowledge, advanced technologies and pioneering research. It includes the flagship UCSF Medical Center, which is ranked among the top 10 hospitals nationwide, as well as UCSF Benioff Children's Hospitals, with campuses in San Francisco and Oakland, Langley Porter Psychiatric Hospital and Clinics, UCSF Benioff Children's Physicians and the UCSF Faculty Practice. These hospitals serve as the academic medical center of the University of California, San Francisco, which is world-renowned for its graduate-level health sciences education and biomedical research. UCSF Health has affiliations with hospitals and health organizations throughout the Bay Area.