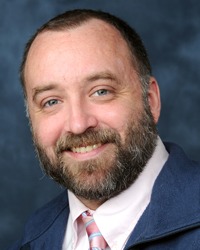 Multidisciplinary diagnostic stewardship programs can safely decrease the collection of blood cultures and use of antibiotics in pediatric patients receiving intensive care, according to findings published in JAMA Pediatrics.
"This study is really important for healthcare in general, because it gets at what's best for the patient. It gets at the thoughtful use of antibiotics, limiting resistance patterns, cost of care and length of stay, and I think we're going to be seeing more and more of this in the future," said Craig Smith, MD, assistant professor in the Ken and Ruth Davee Department of Neurology, of Pediatrics in the Division of Critical Care and a co-author of the study.
Blood cultures are essential for identifying bloodstream infections in pediatric patients admitted to intensive care units. The process, however, requires complex and organized decision-making as severe sepsis in hospitalized children is prevalent and life threatening. When blood cultures are overused, however, they can lead to unnecessary antibiotic use and resistance among patients, shining a spotlight on the need for optimizing blood cultures practices.
In the current study, investigators collected primary and secondary outcome data from 14 pediatric intensive care units (PICU) across the U.S. — including Ann & Robert H. Lurie Children's Hospital of Chicago — from 2017 to 2020, as well as the from the Children's Hospital Association Pediatric Health Information System.
Investigators measured outcomes including blood culture rates (per 1,000 patient-days per month) and broad-spectrum antibiotic use, rates of central line–associated bloodstream infection (CLABSI), Clostridioides difficile infection (infection of the colon), mortality, readmission, length of stay, sepsis, and severe sepsis or septic shock.
Across the 14 sites, the blood culture rate was 149.4 per 1,000 patient-days per month before implementation and 100.5 per 1,000 patient-days per month after implementation; a reduction rate of 33 percent. Broad-spectrum antibiotic use decreased from 506 days pre-implementation to 440 days post-implementation per 1000 patient-days per month, respectively.
Additionally, rates of CLABSI decreased overall while mortality, length of stay, readmission, sepsis, and severe sepsis or septic shock remained the same before and after implementation.
The findings underscore that reducing blood culture use is associated with a reduction in broad-spectrum antibiotic use and suggest that multidisciplinary efforts which aim to standardize blood culture collection and avoid unnecessary testing in the PICU can done successfully and safely in diverse healthcare settings.
"Having collaborative efforts that are done not with randomized controlled trial methodology but a quality improvement framework is really useful and have the potential to help us with decision-making for these common things that are encountering ICU providers every day," Smith said.
This study was supported by the Agency for Healthcare Research and Quality Grant 1R18HS025642.