As the COVID-19 pandemic enters its third year, Northwestern Medicine scientists continue to help advance the understanding of the disease and its impact, from investigating antibody protection against COVID-19 reinfection to elevating women in academic research and highlighting racial and ethnic disparities in COVID-19 hospital mortality in Illinois.
Previous SARS-COV-2 Infection Does Not Guarantee Antibody Protection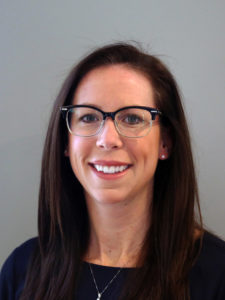 A team of Northwestern Medicine investigators found that among individuals with prior SARS-COV-2 infection, less than half had moderate to high enough levels of antibodies to protect them against reinfection. The findings, published in Open Forum Infectious Diseases, help dispel the myth that natural immunity after SARS-CoV-2 infection is more effective than vaccines in reducing hospitalization or mortality risk, according to the authors.
"These results suggest that prior infection with SARS-CoV-2 does not guarantee a high level of antibody-mediated protection against reinfection," said Thomas McDade, PhD, professor of Medical Social Sciences and first author of the study.
The investigators measured levels of antibody-mediated neutralization of the spike protein- ACE2 receptor — which allows the SARS-COV-2 virus to infect healthy host cells — in blood samples from participants previously enrolled in the Screening for Coronavirus Antibodies in Neighborhoods (SCAN) study. Participants were recruited to SCAN between June 24, 2020 and November 11, 2020.
Overall, moderate to high levels of SARS-COV-2 protective antibodies were present in less than half of participants who required clinical care — 41.3 percent. Additionally, protective immunity was present in just 7.9 percent of symptomatic infections and 1.9 percent of asymptomatic infections.
"This information may be important for public health messaging to the large and growing proportion of the global population that has been previously infected with SARS-CoV-2 and remains unvaccinated, or only partially vaccinated," said Alexis Demonbreun, PhD, assistant professor of Pharmacology and senior author of the study.
Co-authors of the study include Richard D'Aquila, MD, the Howard Taylor Ricketts, MD, Professor of Medicine in the Division of Infectious Diseases and associate vice president of research; Brian Mustanski, PhD, professor of Medical Social Sciences, Psychiatry and Behavioral Sciences and director of Institute for Sexual and Gender Minority Health and Wellbeing; and Elizabeth M McNally, MD, PhD, the Elizabeth J. Ward Professor of Genetic Medicine and director of the Center for Genetic Medicine.
D'Aquila and Mustanski are members of the Robert H. Lurie Comprehensive Cancer Center of Northwestern University.
This work was funded by the National Science Foundation grant 2035114, the National Institutes of Health grant 3UL1TR001422-06S4 and Northwestern University's Office of Research.
Elevating Women in Academic Research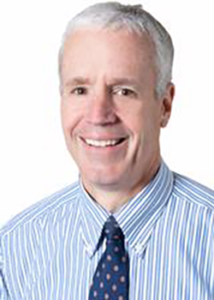 The COVID-19 pandemic has continued to disproportionately impact certain demographic groups, particularly women. Since the beginning of the pandemic, women have left the workforce in greater numbers than men due to childcare and home care responsibilities and, for these reasons, many have still not yet returned to the workforce.
In a recent editorial published in Nature Medicine, authors from academic medical centers across the United States discussed how the pandemic has created a negative long-term impact for women in academic research and how academia can help elevate and retain them.
"Women in academia have fallen behind with publications and grant funding during the COVID-19 pandemic and risk dropping out of the research workforce altogether, unless urgent action is taken by institutes and funders," the authors wrote.
William Lowe, Jr., MD, the Thomas D. Spies Professor of Genetic Metabolism and vice dean for Academic Affairs, was a co-author of the study.
In the editorial, the authors suggest a framework for stakeholders, including academic institutions, foundations, professional organizations and federal funders, to retain women in academic research, calling for a commitment to specific financial, cultural and operational changes.
"Finally, and perhaps most importantly, substantial national and global efforts to change societal norms that position women as the default responsible caregivers are critical to allow women to succeed in the workforce, including in academic research careers," the authors wrote.
Continuing Global Surveillance of SARS-CoV-2 Variants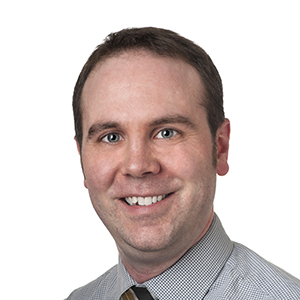 An international team of investigators found that the SARS-CoV-2 variant A.27, which was first identified in Germany in spring 2021, successfully evades currently available monoclonal antibody treatments.
The findings, published in Nature Communications, emphasize the need for continued global monitoring of new SARS-COV-2 variant strains, as they continually demonstrate the ability to evade current therapeutic regimens.
From phylogenetic analysis of SARS-CoV-2 genome sequence data obtained from the Robert Koch Institute in Germany, the investigators detected the presence of A.27 in 31 countries from December 2020 to June 2021, and determined it likely stemmed from separate introduction events out of Western Africa.
"Thanks to our research collaborators in Nigeria, we were able to sequence examples of these viruses from samples collected from patients in Nigeria in January and February of 2021, suggesting this lineage may have arisen in Western Africa," said Egon Ozer, MD, PhD, '08 GME, assistant professor of Medicine in the Division of Infectious Diseases, director of the Center for Pathogen Genomics and Microbial Evolution and a co-author of the study.
They also found that A.27 has a specific mutation in the SARS-CoV-2 spike protein, which allows the virus to infect healthy host cells. The investigators also demonstrated that A.27 is less susceptible to SARS-CoV-2-specific antibodies and that current COVID-19 vaccines and treatments may not fully protect patients against the infection.
"The presence of concerning S mutations in an A-derived lineage supports the notion that the same escape mutations can appear in relatively distant genomic backgrounds with similar phenotypic consequences. Therefore, global molecular surveillance has to continue to detect novel variants and to support assessing their risk for the human population," the authors wrote.
Racial and Ethnic Disparities in COVID-19 Hospital Mortality in Illinois
In Illinois hospitals, Hispanic patients with COVID-19 had higher risk of mortality compared to non-Hispanic white patients, while non-Hispanic Black patients had lower mortality risk overall, according to a Northwestern Medicine study published in the Journal of Racial and Ethnic Health Disparities.
"Our study adds to the evidence that there is a significant degree of variability in COVID-19 mortality rates between patients of different racial or ethnic groups and between hospitals even after adjusting for individual patient characteristics," said Joseph Feinglass, PhD, research professor of Medicine in the Division of General Internal Medicine and Geriatrics, of Preventive Medicine in the Division of Public Health Practice and senior author of the study.
The study analyzed hospital data for adult patients diagnosed with COVID-19 who were discharged from acute care, in Illinois hospitals; overall, 14.5 percent of admissions resulted in death or discharge to hospice.
After adjusting for patient- and hospital-level characteristics, the investigators found that Hispanic patients had higher mortality risk than non-Hispanic white patients, while non-Hispanic Black patients had lower mortality risk compared with non-Hispanic white patients.
Additionally, safety net hospitals receiving disproportionate share hospital funds from Illinois Medicaid had higher mortality risk compared to other hospitals.
"To achieve a more equitable pandemic response, policies to reduce repeated duress over pandemic surges will require ramping up support for safety net hospitals already under considerable resource constraint," the authors wrote.
The Art of Nephrology During COVID-19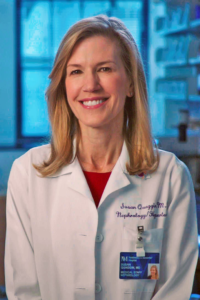 In a recent editorial published by the American Society of Nephrology (ASN), Susan Quaggin, MD, chief and the Charles H. Mayo, MD, Professor of Medicine in the Division of Nephrology and Hypertension and president of ASN, reflected on the impact COVID-19 has had on the field of nephrology while also applauding the field's leadership, innovation, research advances and commitment to patient care and advocacy.
"We have witnessed firsthand the major impact of the acute infection and long-term complications from COVID-19 on kidney health. We also understand the increased kidney disease burden that the world will surely face in the coming years," wrote Quaggin, who is also director of the Feinberg Cardiovascular and Renal Research Institute.
Quaggin wrote that the field should learn from the COVID-19 pandemic to transform and advance all aspects of nephrology, and noted two ways that the field is already improving: by prioritizing kidney health and disease prevention and committing to healthcare justice and access.
"Let us continue to leverage these advances and build on what we've learned during the past two years," Quaggin wrote. "Responding successfully to major crises and being visionary at our core: these efforts represent the art of nephrology."