Browsing: "Infectious-diseases"
Campus News
Listen to the year's most popular episodes of the Breakthroughs podcast, featuring Northwestern Medicine experts discussing COVID-19 research.
Clinical Breakthroughs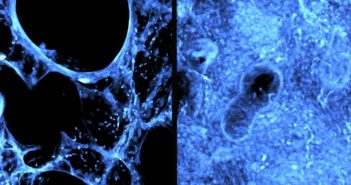 Double lung transplants performed by Northwestern Medicine surgeons in patients with irreversible lung damage from COVID-19 helped save lives, according to a recent study.
Campus News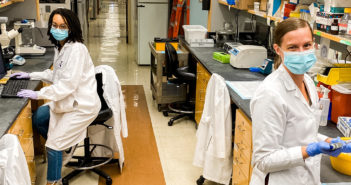 In late March, the world came to a virtual standstill. The COVID-19 pandemic forced leaders around the world to limit large gatherings and shutter schools and businesses. For Feinberg's research enterprise, this was a serious disruption — but science kept moving forward.