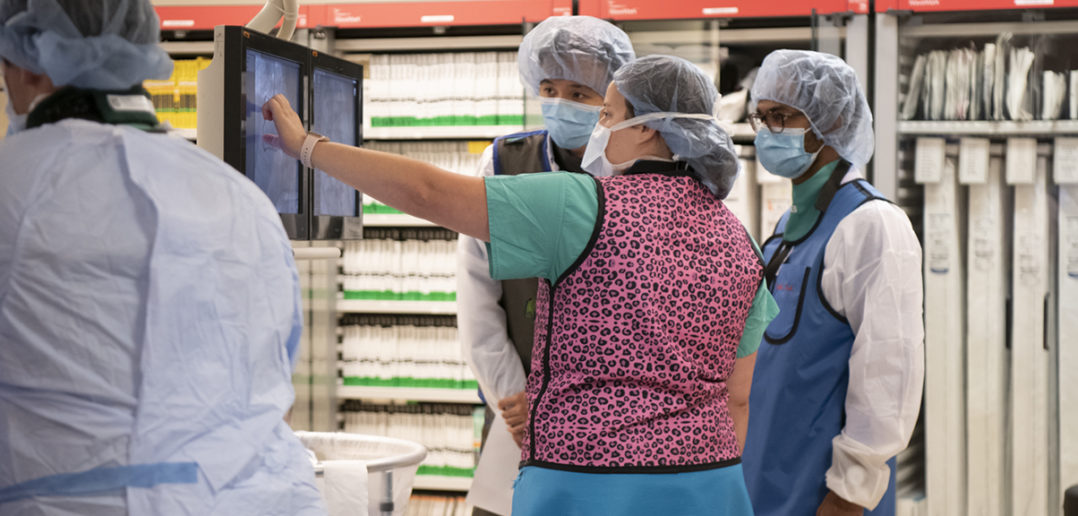 As part of their recent Introduction to the Profession Module, first-year medical students had the opportunity to shadow Northwestern Memorial Hospital healthcare professionals. The program, now in it's ninth year, gives new medical students first-hand exposure to clinical settings while observing a variety of long-serving medical staff.
"The focused hospital experience is an afternoon activity where students are matched with healthcare professionals of all backgrounds at Northwestern Memorial Hospital. It's an integral part of Introduction to Profession week where students begin to see the importance of teamwork and interdisciplinary care at Northwestern Medicine," said Joshua Hauser, MD, associate professor of Medicine in the Division of Hospital Medicine, who led the module.
The weeklong module offers incoming students the opportunity to participate in lectures, small group discussions, and team-based learning and care to learn about the realities they will encounter during medical school and their careers as healthcare providers.  
"One of our key competencies in the Feinberg curriculum is Systems Awareness and Team-based Care. This experience allows students to begin to see how this competency is a vital part of patient care," said Hauser, who is also an associate professor of Medical Education.
To conclude the week, the class of 2025 donned their white coats at Founders' Day to officially welcome the start of the new academic year.