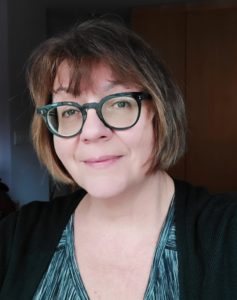 Inhibiting a specific protein complex in SARS-CoV-2, the virus that causes COVID-19, may be a promising therapeutic target for treating the disease, according to a Northwestern Medicine study published in Proceedings of the National Academy of Sciences (PNAS).
Similar to other RNA viruses, the genome of the SARS-CoV-2 contains a "capping" modification which stabilizes and improves viral translation as well as protects the virus from degradation by the host's immune system and allows it to proliferate.
"The virus developed the defense mechanism by capping the freshly made RNA inside the host cell allowing it to avoid host anti-viral defenses and giving it time to multiply," said Ludmilla Shuvalova, PhD, research associate professor of Microbiology-Immunology and a co-author of the study.
Previous work has found that this capping is performed by viral proteins that assemble into a large replication-transcription complex. The final step of this multistep process is completed by two protein complexes, Nsp10/14 and Nsp10/16, with Nsp10/16 — an RNA methyltransferase comprised of two proteins bound together — specifically responsible for critical methyltransferase activity.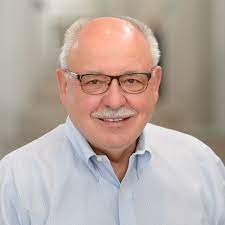 For the current study, the investigators studied the exact conformational changes of the Nsp10/16 complex during methyltransferase activity in SARS-CoV-2-infected cells using synchrotron serial crystallography.
The team determined that inhibiting this complex and its capping ability may reduce viral proliferation, potentially serving as a drug target for treating COVID-19.
"Considering that capping of viral RNA is vital for the virus, finding the inhibitors or potential drugs of this reaction could be very beneficial in fight against COVID-19. If a drug can be developed to inhibit Nsp10/16, the immune system should be able to detect the virus and eradicate it faster," Shuvalova said.
Andrzej Joachimiak, PhD, adjunct professor of Microbiology-Immunology and co-director of the Center for Structural Genomics of Infectious Diseases, was senior author of the study.
Additional co-authors of the study include George Minasov, PhD, research associate professor of Microbiology-Immunology, and Karla Satchell, PhD, professor of Microbiology-Immunology, co-director of the Center for Structural Genomics of Infectious Diseases and a member of the Robert H. Lurie Comprehensive Cancer Center of Northwestern University.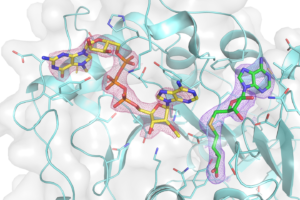 In a recent follow-up paper published in Science Signaling, the investigators identified another novel therapeutic target — a coronavirus-specific pocket in the protein Nsp16, that binds the virus-genomic fragment which is used by the coronavirus as the template for the viral building block. Developing a drug to fit this unique pocket and block the function of the Nsp16 protein may be another promising therapeutic strategy, according to the authors.
The current study was supported by, the National Institute of Allergy and Infectious Diseases, the Department of Health and Human Services, under Contract HHSN272201700060C, and the Department of Energy (DOE) Office of Science through the National Virtual Biotechnology Laboratory, a consortium of DOE national laboratories focused on response to COVID-19, with funding provided by the CARES Act.