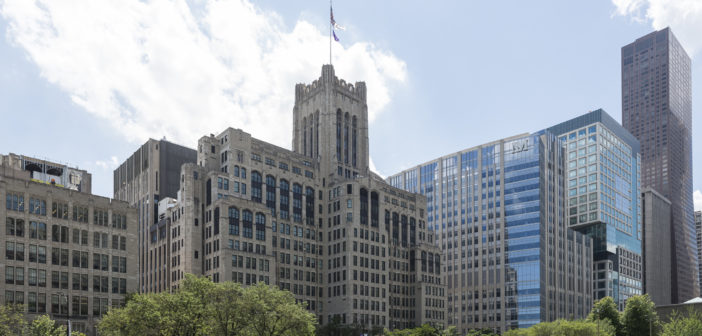 The Alpha Omega Alpha (AOA) medical honor society welcomed 44 new members into the Northwestern chapter on March 17, including Feinberg students, trainees and faculty.
Election to AOA is a significant accomplishment, recognizing a lasting commitment to scholarship, service and leadership in medicine. This year's induction ceremony of Feinberg's 117th class of AOA inductees was held virtually due to the ongoing COVID-19 pandemic.
"Congratulations to this year's inductees. To our student inductees, I know you all well and you are an exceptional class that has shown tremendous resilience, advocacy, compassion and commitment to patient care at a time that has been very challenging for everyone in healthcare. Nobody should be more deserving of AOA induction than you are," said Marianne Green, MD, vice dean for Education and Raymond H. Curry, MD, Professor of Medical Education and of Medicine.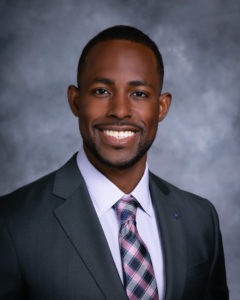 The Northwestern chapter of AOA was founded in 1903 and has grown to include undergraduate, graduate and alumni members who are selected for AOA membership based on academic achievement and significant contributions in medicine and society.
During the ceremony, Clyde Yancy, MD, MSc, the Magerstadt Professor and vice dean for Diversity and Inclusion, delivered the Walter G. Barr, MD, Lecture. Yancy discussed the history of AOA and addressed the bias within the AOA and the steps Feinberg has taken over the past year to mitigate this bias in the selection process and organization overall.
"The bias that's present perpetuates those same structural differences in education and enhancement opportunities that lead to lifelong differences and changes in outcomes. But that bias is not based on a principle, because that's not how this organization was founded — it's sourced in people, and it's the same bias in medical education, healthcare decision making and the disproportionate distribution of social determinants of health, as we saw in COVID-19 in our society and with the intended consequences on health," said Yancy, who is also chief of Cardiology in the Department of Medicine and a professor of Medical Social Sciences.
"With this keen awareness, your AOA induction — a still very worthy honor — has still gone forward. But it should not be deemed as the latter step for more privilege, but instead a sidestep for more equity. Remember the motto: be 'worthy to serve the suffering'," Yancy said.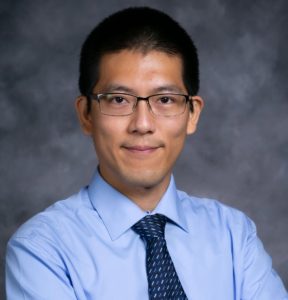 At the beginning of the virtual induction ceremony, Shilajit Kundu, MD, '07 GME, councilor of the AOA Illinois Gamma Chapter and chief of Urologic Oncology in the Department of Urology, welcomed virtual attendees and congratulated this year's inductees. Kundu and Linda Suleiman, MD, assistant dean of Medical Education, assistant professor of Orthopaedic Surgery and co-chair of the AOA Selection Committee, are the faculty leads for Feinberg's AOA chapter.
Susan Goldsmith, MD, '08 GME, associate dean for student affairs and assistant professor of Obstetrics and Gynecology in the Division of General Obstetrics and Gynecology and of Medical Education, announced this year's student inductees.
"The foundation that I've built here at Northwestern will carry over directly to my patient care. I feel an immense sense of privilege to be of service to my local and global community. Furthermore, as an immigrant and first-generation doctor in my family, I'm aware of the weight of what I've accomplished thus far and the importance of the road ahead. As a member of AOA, I hope to continue to make my support network proud as I train further to deliver high quality, equitable care," said Raheem Bell, a fourth-year medical student who is pursuing a residency in general surgery.
"It is a tremendous honor to be inducted into Feinberg's AOA chapter. I could not have done this without the supportive and nurturing environment here at Feinberg and the help from the staff, mentors, residents, faculty and my wonderful peers. I am also excited to be amongst many great clinicians that I aspire to be like, and hope that one day I can fill their shoes," said Hsiang-Chun (Jimmy) Chang, a fourth-year medical student in the Medical Scientist Training Program (MSTP) who is planning to pursue a residency in pediatrics.
"I am honored to be inducted into AOA alongside such incredible classmates who have challenged and inspired me these past four years. To me, this achievement represents not only my accomplishments, but also all the support and mentorship I have received from my family, teachers, and peers along the way," said Jacquelyn Cruz, a fourth-year medical student who is planning to pursue a residency in orthopaedic surgery.
"Becoming a part of the Feinberg AOA community is a humbling honor and I'm excited to see what the next steps hold for our class. Listening to Dr. Yancy talk about responsibility and his career was such an inspiration and I hope to carry that with me as I move forward in my training," said Prarthana Dalal, a seventh-year MSTP student who is pursuing a residency in internal medicine.
Other student inductees included: Mark Antkowiak, Hooman Alexander Azad, Lia Benes, Simran Chadha, Lindsay Cheu, Elsy Virginia Compres, Jeffrey Fuchs, Christopher David Gordon, Logan Hansen, Dan Im, Jonathan Lamano, Katherine Amy Lin, Hannah Mallaro, Allison Morgan, Bardia Nadim, Sebastian Otto-Meyer, Evan Panken, Megan Perez, Jacob Pierce, Mark Plantz, Nikil Prasad, Yaqoob Qaseem, Mohan Ravi, Nikita Saladi, Kassandra Samuel, Alain Emil Sherman, Benjamin Stocker, Nalini Tata, Nicholas J. Volpe, Jr., Alexander Xiao and Rebecca Xu.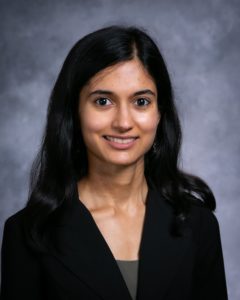 Joshua Goldstein, MD, senior associate dean for Graduate Medical Education and associate professor in the Ken and Ruth Davee Department of Neurology, of Pediatrics in the Division of Neurology and Epilepsy and of Medical Education, announced this year's house staff inductees.
House staff inductees were: Jennifer Adrissi, MD, fellow in neurology; Priya Mehta Freaney, MD, fellow in medicine; Andre Son, MD, MSCI, resident in surgery; Mary Tate, MD, MPH, resident in obstetrics and gynecology; and Jennifer Jo, MD, chief medical resident in internal medicine.
"Over the last four years of being at Northwestern, and especially in this last year, I've felt so lucky to be surrounded by an incredible group of faculty, housestaff and medical students who constantly impress me in terms of their clinical and research excellence as well as their humility and humanity in treating patients. To be recognized by this group is just incredibly humbling and special," Jo said.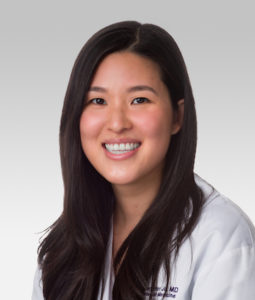 Green announced the faculty inductees, who included: Jennifer Choi, MD, Chief of Oncodermatology in the Department of Dermatology; Carla Ellis MD, MS, associate professor of Pathology in the Divisions of Renal Pathology and Genitourinary Pathology; Erin Talati Paquette, MD, JD, MBe, assistant professor of Pediatrics in the Division of Critical Care and an assistant professor at the Pritzker School of Law; and Dinee Simpson, MD, assistant professor of Surgery in the Division of Organ Transplantation.
In his closing remarks, Yancy shared a personal story regarding the importance of allyship in medicine and in life, challenging this year's inductees to ask themselves the following questions: "For whom will you be an ally? How will you use your privilege? Will you share your gifts?"
"Make no mistake about the importance of this message: The pivot to equity and this deeper awareness and professionalism is now your AOA experience," Yancy said. "Carry this forward because you can do much with this power, much with your privilege. Remember the implorations of competence, civility and compassion, and now add the next higher bar: excellence, empathy and, especially, equity. With this new guiding arc, you too will experience medicine as an even more noble profession."