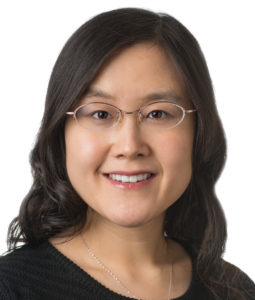 Northwestern Medicine investigators have discovered that inhibiting a specific protein involved in cellular "self-eating", or autophagy, in dopaminergic neurons may prevent reward-related behaviors induced by cocaine misuse, according to findings published in Science Advances.
Congcong He, PhD, assistant professor of Cell and Developmental Biology and a member of the Robert H. Lurie Comprehensive Cancer Center of Northwestern University, was senior author of the study.
An addictive stimulant drug, cocaine increases levels of dopamine in the brain related to the control of movement and reward behaviors. Under normal circumstances, dopamine is recycled back into the dopaminergic neurons it was initially released from via the dopamine transporter, shutting off signaling pathways between nerve cells.
Cocaine, however, disrupts this process by binding and blocking the dopamine transporter, causing a buildup of dopamine between neurons, miscommunication between nerve cells and the reinforcement of drug misuse behaviors, such as taking stronger and more frequent doses. But the exact regulatory mechanisms involved in this process have remained poorly understood, resulting in a lack of effective treatments.
Using genetic, cell biology and behavioral analyses in mice that received doses of cocaine, He and colleagues found that Becn2, a protein essential for autophagy — when the cell removes its own unnecessary or damaged components — regulates cocaine reward behaviors.
Becn2 selectively degrades an autoreceptor in dopaminergic neurons called dopamine receptor 2 (D2R), an important receptor that switches off excessive dopamine release. The team found that pharmacologically inhibiting Becn2 by upstream autophagy inhibitors stabilized D2R levels and reduced dopamine accumulation upon cocaine exposure, ultimately protecting the mice from cocaine-stimulated hyperactivity and reward behaviors.
Overall, targeting and inactivating Becn2 by autophagy inhibitors may be a potential therapeutic strategy to prevent cocaine-induced behaviors, including drug misuse and addiction.
"Translationally, we hope to see whether we can use autophagy-modulating drugs to change the level or function of dopamine receptors and treat a variety of drug abuse syndromes and mental disorders that involve abnormal dopamine neurotransmission," He said.
Yoon-Jin Kim, PhD, a former postdoctoral fellow in the He laboratory, was lead author of the study. Co-authors include Mei Huang, PhD, research associate professor of Psychiatry and Behavioral Sciences; Richard Miller, PhD, the Alfred Newton Richards Professor of Pharmacology and professor of Psychiatry and Behavioral Sciences; Hongxin Dong, MD, PhD, associate professor of Psychiatry and Behavioral Sciences and professor in The Ken and Ruth Davee Department of Neurology; and Herbert Meltzer, MD, professor of Psychiatry and Behavioral Sciences, Pharmacology and Physiology.
This work was supported by the National Institutes of Health grants R01-DK113170 and R01-MH109466, the BrightFocus Foundation, Northwestern University startup funds, the Weisman Family Foundation and the Northwestern Memorial Foundation.