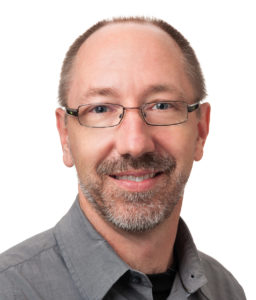 T-cell acute lymphoblastic leukemia (T-ALL) uses the NOTCH1 signaling pathway to produce nucleotides, a basic building block of life that fuels growth and spread of the cancer, according to a study published in Science Advances.
This process is downstream of aberrant NOTCH1 signaling, an oncogenic pathway important for many cancers. While NOTCH-specific therapies have fallen flat, the findings open the door to a combination therapy, according to Daniel Foltz, PhD, associate professor of Biochemistry and Molecular Genetics and senior author of the study.
"This aberrant NOTCH signaling feeds into the process of metabolism in the cell," Foltz said. "We could potentially try combination therapy, which would be particularly relevant in treatment-resistant leukemias."
The NOTCH pathway is a cell signaling system present in most animals, promoting cell proliferation especially during early development. Mutations in NOTCH1 or aberrant NOTCH1 signaling have been implicated in a variety of cancers, but exactly how these mutated signals promote cancer growth downstream have remained unclear, according to Foltz.
"NOTCH is a transcription factor that binds many genes, but the critical changes required for supporting leukemia formation are not well understood," Foltz said.
Knowledge of NOTCH1's downstream targets are still evolving, but one protein — UBR7 — stood out for its role in protein degradation, according to the authors.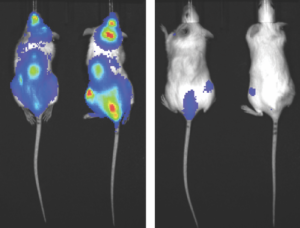 Foltz, along with Shashank Srivastava, PhD, postdoctoral fellow in the Foltz laboratory and lead author of the study, conducted an unbiased screen of protein partners of UBR7. They found that UBR7 interacts with a group of phosphoribosyl pyrophosphate synthetases (PRPSs), essential enzymes for nucleotide synthesis.
Cancer cells, compared to normal cells, have increased energy requirements and must find alternative pathways to feed growth, generating basic molecules such as nucleotides through mutated or aberrant processes.
"These are the actual building blocks that make up DNA and RNA, and are eventually converted into proteins that form the majority of the biomass of cancer cells," Srivastava said.
The investigators created T-ALL cancer cell lines with and without UBR7, finding that nucleotide production was severely reduced in cell lines deficient in UBR7.
"Nucleotide synthesis is such a fundamental biologic process that is central for cancer proliferation and survival," Srivastava said.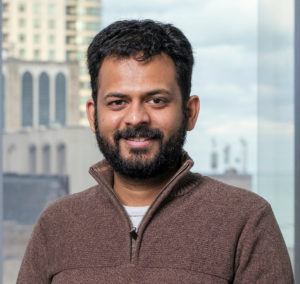 While several cancer therapies targeting the NOTCH1 pathway have been developed and tested, many have exhibited poor efficacy and treatment resistance, Foltz said. Instead, combining NOTCH1 therapies with a downstream UBR7 inhibitor could prove to be a more effective treatment option.
"The cancer uses everything available to evade the immune system and grow without normal regulation," Foltz said. "Here, we might have an opportunity to regulate the cancer metabolism through UBR7."
Co-authors of the study include Jeffrey Savas, PhD, assistant professor in the Ken and Ruth Davee Department of Neurology Division of Behavioral Neurology; Panagiotis Ntziachristos, PhD, assistant Professor of Biochemistry and Molecular Genetics and assistant professor of Medicine in the Division of Hematology and Oncology; and Issam Ben-Sahra, PhD, assistant professor of Biochemistry and Molecular Genetics.
Ntziachristos, Ben-Sahra and Foltz are members of the Robert H. Lurie Comprehensive Cancer Center of Northwestern University.
This study was supported by a Zell Scholarship from the Lurie Cancer Center, National Institutes of Health National Institute of Child Health and Human Development grant 1R21HD078946 and National Cancer Institute grant CA248770.