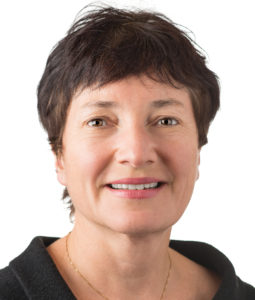 Tanya Simuni, MD, the Arthur C. Nielsen, Jr., Research Professor of Parkinson's Disease and Movement Disorders and director of the Parkinson's Disease and Movement Disorders Center, has received a multimillion-dollar, multi-year grant from The Michael J. Fox Foundation for Parkinson's Research (MJFF).
The award will support the continuation of the MJFF-sponsored Parkinson's Progression Markers Initiative (PPMI), which aims to identify biomarkers for the progression of Parkinson's disease to be used in clinical trials for novel therapies. Northwestern University is one of 50 international sites participating in the study.
Over the last decade, PPMI has created a longitudinal clinical and biomarker dataset involving more than 1,400 participants with idiopathic Parkinson's, individuals with genetic forms of Parkinson's, participants with early symptoms of the disease, as well as healthy controls. The project has also compiled standardized protocols for acquisition, transfer and analysis of clinical, imaging, genetic and biospecimen data that is available to use by the Parkinson's disease research community.
"While a number of diseases routinely use biomarkers in research and clinical practice, Parkinson's disease still does not have such objective measures. PPMI data are essential to developing better tools to advance and accelerate novel therapies for this increasingly common disease of aging," said Simuni, who is also chief of Movement Disorders in The Ken and Ruth Davee Department of Neurology.
The grant awarded to Simuni will support her team's efforts in recruiting and following study volunteers from diverse cohorts to gather valuable clinical and imaging data and biological samples.
The study plans to enroll 4,000 participants who will be followed by investigators for five to eight years. Participants will include individuals recently diagnosed with Parkinson's disease, participants who carry Parkinson's-associated genetic mutations, individuals with clinical risk factors and healthy controls.
Simuni, who is also a member of the PPMI leadership team, will be involved with data analysis and operational management for Northwestern's study.
"PPMI is an incredibly complicated study, and I really have to thank multiple centers and programs at Northwestern for making it happen at our site. We are excited to launch the next generation of PPMI," Simuni said.
Simuni and colleagues published additional findings for PPMI earlier this year, revealing that people who carry genetic mutations associated with an increased risk for Parkinson's disease may exhibit minor symptoms before the disease progresses and effects a patient's daily life.