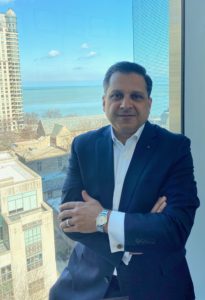 A new Northwestern Medicine study published on the cover of Nature Genetics has reported that a transcriptional regulator called MLL2/COMPASS actually repels negative regulation, rather than being a positive regulator, as previously thought.
This distinction sheds new light on the impact of the COMPASS family of transcriptional regulators, according to Ali Shilatifard, PhD, the Robert Francis Furchgott Professor, chair of Biochemistry and Molecular Genetics and senior author of the study.
"This is an important mechanistic insight into how these regulators function," said Shilatifard, also a professor of Pediatrics, director of the Simpson Querrey Center for Epigenetics and  a member of the Robert H. Lurie Comprehensive Cancer Center of Northwestern University.
The COMPASS family are critical transcription and epigenetic regulators that function as histone methyltransferases — involved in the regulation of transcription, the first step in gene expression where "instructions" to produce proteins and other molecules are read from the genome.
The COMPASS family adds a methyl moiety to lysine 4 of histone H3 (H3K4) on "nucleosomes" — the packing material of our genome. Genes that are transcribed and expressed have a telltale H3K4 methyl group attached, indicating that COMPASS modification is associated with specific transcription of a given gene.
"So far, for the past 20 years, from yeast to human cells, every gene that is transcribed is marked by H3K4 methylation through the COMPASS family," Shilatifard said. "So, the conclusion of the field is that H3K4 methylation is required for positive regulation of gene expression."
However, the functions of the constituent subunits in the complex that make up the COMPASS protein are still unclear, according to Shilatifard. In the current study, Delphine Douillet, PhD, first author of the study and former postdoctoral fellow in the Shilatifard laboratory, identified a gene target that required both MLL2 and H3K4 methylation for its expression.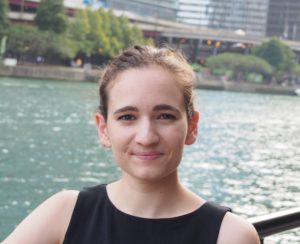 When she deleted MLL2, the gene was not expressed, as expected. Next, Douillet deleted human genes in these cells one by one — a process known as a genetic screen — and discovered that DNA methylation loss results in the re-expression of the genes that were MLL2 dependent.
This and other data described in the paper means that Mll2's true function is to repel negative regulation by DNA methylation machinery, rather than serve as a positive regulator itself, according to Douillet.
"We were very surprised to find out that MLL2 function was a lot more complex than expected," Douillet, said. "This is the first time we've uncoupled H3K4 methylation from gene expression."
Defects in other COMPASS enzymes including MLL3 have been linked to a variety of cancers and a recent discovery published by the Shilatifard laboratory in Nature Medicine has inspired a clinical trial for the treatment of human bladder cancer, led by Joshua Meeks, '05 MD, '05 PhD, GME '11, assistant professor of Urology and of Biochemistry and Molecular Genetics and Maha Hussain, MBChB, the Genevieve E. Teuton Professor of Medicine in the Division of Hematology and Oncology.
Defining MLL2's normal function will help scientists understand how it may contribute to disease if it's mutated or aberrant, according to Douillet.
"Better understanding of regulatory networks is essential to get a deeper molecular view of gene regulation," Douillet said. "As cancer is typically defined as a disease caused by misregulation of gene expression, it is crucial to establish the exact relationship that exists between all the epigenetic players in the cell in wild type conditions, as well as in cancer cells and developmental diseases."
Co-authors of the study include Benjamin Singer, '07 MD, '10 GME , assistant professor of Medicine in the Division of Pulmonary and Critical Care and of Biochemistry and Molecular Genetics; Elizabeth Bartom, PhD, assistant professor of Biochemistry and Molecular Genetics; Edwin Smith, PhD, research professor of Biochemistry and Molecular Genetics; and Marc Morgan, DPhil, research assistant professor of Biochemistry and Molecular Genetics.
Meeks is a member of the Robert H. Lurie Comprehensive Cancer Center of Northwestern University and Hussain is deputy director of the Center.
Other co-authors include Shilatifard laboratory members Christie Sze, graduate student; Caila Ryan, research technician; Andrea Piunti, PhD, postdoctoral fellow; Avani Shah, research technician; Emily Rendleman, laboratory manager; Didi Zha, research technician; Zibo Zhao, PhD, postdoctoral fellow; former Shilatifard laboratory members Michael Ugarenko, research staff; Stacy Marshall, research staff; and Kathryn Helmin, manager in the Singer laboratory,
This study was supported by National Institutes of Health grants K08HL128867, F99CA234945, K99HD094906, K99CA234434, R50CA211428 and R35CA197569.