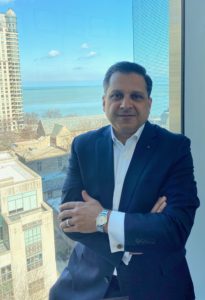 Northwestern Medicine scientists have discovered that a DNA transcription mechanism does not work as previously thought, according to a new study published in Molecular Cell.
For 20 years, a transcription factor called negative elongation factor (NELF) was believed to pause the release of RNA polymerase II at gene promoters, holding them until gene transcription was triggered. However, new experiments, performed in live cells for the first time, showed that NELF has other functions inside cells.
"Our studies in the cell have shown us that NELF has more roles in transcription than previously thought," said Ali Shilatifard, PhD, the Robert Francis Furchgott Professor, chair of Biochemistry and Molecular Genetics, and senior author of the study.
Transcription, the first step of gene expression, is the process of reading instructions from a genome and producing messages used to synthesize proteins or other molecules necessary for life. RNA polymerase II is a protein complex that transcribes messages when gene promoters are activated, highlighting the correct genes for transcription.
Previous studies had pointed to NELF as a barrier to RNA polymerase II activity, preventing it from being released until transcription was triggered. However, these studies were performed in test tubes with purified proteins — not in actual living cells, according to Shilatifard.
"No one has been able to show this inside cells because if you remove NELF from cells, the cells die," said Shilatifard, who is also director of the Simpson Querrey Center for Epigenetics and a professor of Pediatrics.
In the current study, Yuki Aoi, PhD, postdoctoral fellow in the Shilatifard laboratory and first author of the study, utilized a transgenic system to delete NELF from human cells and watched what happened in real time before those cells died.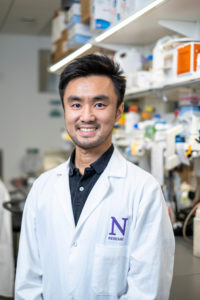 Aoi attached a plant protein to NELF that could only be activated by a small molecule – a lock and key that wouldn't be affected by any processes in the human cells. Once the small molecule was delivered into the cell, it bound to the plant protein and, together, they acutely degraded NELF.
Based on those test tube studies, the scientists expected to see RNA polymerase II released. Surprisingly, it wasn't. Instead, lack of NELF appeared to interfere with other transcription processes, but one thing was clear: NELF was not the barrier to active productive transcription.
"We learned that the system is not as simple as we thought," Aoi said.
Now, Aoi, and Shilatifard are going back to the drawing board, using this transgenic system to investigate the precise function of other transcription factors. Defects in these processes have been linked to cancer and a variety of developmental diseases, so categorizing and classifying the function of transcription factors could one day lead to treatments, according to Aoi.
"These findings will help us understand what's going on in the disease state, and may eventually be connected to therapies involving transcriptional mis-regulation," Aoi said.
This study was supported by JSPS Research Fellowship for Young Scientists and the Uehara Memorial Foundation Research Fellowship, National Institutes of Health grants R50CA211428, R01 GM078455, R01CA214035 and DP1 CA228041, and the University of Miami Miller School of Medicine, Sylvester Comprehensive Cancer Center.