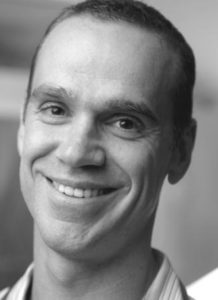 Most young adults who identify as transgender want their preferred names and pronouns documented in electronic medical records (EMRs), according to recent survey findings published in JAMA Pediatrics.
The study was co-authored by Robert Garofalo, MD, MPH, chief of Adolescent Medicine in the Department of Pediatrics and the Potocsnak Family Professor in Adolescent & Young Adult Medicine.
"Having an EMR mis-gender a patient with inaccurate pronouns creates unnecessary barriers to healthcare and instills added stress into what can already be considered a somewhat challenging clinical environment," Garofalo said. "On more complex level, the ability to include preferred names and pronouns can have real impact on medical decision making and, ultimately, the provision of the highest quality of care."
Currently, the majority of EMR systems have the capacity to display a patient's preferred name and pronouns. However, implementation of this has been severely limited and may be due to of a lack of awareness amongst healthcare systems regarding the importance of ensuring that transgender patients have a welcoming and affirming experience while accessing care, according to the authors.
"We know that affirming all young people by using their name and pronouns is important to ensuring they can be present as their true selves in the context of a healthcare visit," said Gina Sequeira, MD, MS, an adolescent medicine fellow at the Children's Hospital of Pittsburgh and first author of the study. "Additionally, transgender youth experience significant mental health disparities and prior studies suggest that using young a person's affirmed name and pronouns is associated with lower rates of depression and suicidality."
For the current study, the authors administered a survey regarding preference for EMR-wide name and pronoun documentation to more than 200 transgender young adults — ages 12 to 26 years old —who were accessing care in a specialty gender center.
Of the participants surveyed, 69 percent reported using a name different from their legal name and almost 80 percent of participants reported that they prefer having both their name and pronouns documented EMR-wide.
From their results, the authors noted they were surprised to find how infrequently confidentiality concerns came up among survey participants and how overwhelmingly they desired having their name and pronouns documented EMR-wide, according to the authors.
"While others have begun to explore the experiences of transgender adults as they access healthcare, we have only begun this work with young people. We hope that our study findings enable health systems to better understand the needs of transgender youth and create more affirming spaces as they access care," Sequeira said.
Funding for this work was provided by the National Institutes of Health grants T32 HD71834-5, T32 HD087162, K01AA027564, and TL1TR001858.