From neurons reaching out towards one another, to complex cellular structures and insect eyes, Northwestern faculty, trainees and students captured striking scientific images that brought to life discoveries published in 2019. These images illustrate the physical reality Northwestern scientists work within, striving to uncover the mysteries of biology, chemistry and medicine.
Below is a selection of some of those images.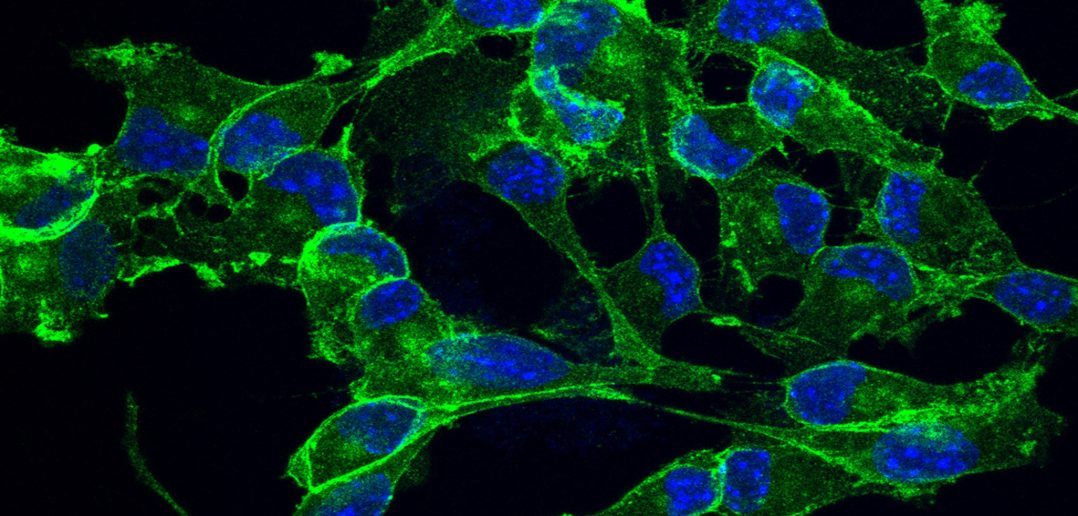 Northwestern Medicine scientists have discovered that the protein FMRP — the loss of which leads to Fragile X syndrome — is a novel reader of RNA methylation in regulating neural stem cell differentiation, according to findings published in Cell Reports. 
According to Yongchao Ma, PhD, associate professor of Pediatrics and a member of the Stanley Manne Children's Research Institute at Ann & Robert H. Lurie Children's Hospital of Chicago, the study suggests that defects in this RNA modification process may contribute to Fragile X syndrome, the most common genetic cause of intellectual disability.
---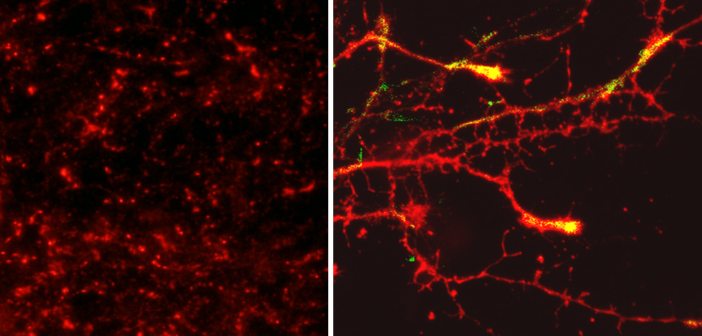 A cancer drug that failed to show benefit in clinical trials for cancer more than 15 years ago may have the potential to slow the progression of Parkinson's disease, according to a Northwestern Medicine study published in Neuron.
The small molecule drug appears to help jump-start lysosomal function, which in turn clears out harmful proteins that build up and lead to Parkinson's symptoms, according to Joseph Mazzulli, PhD, assistant professor in the Ken and Ruth Davee Department of Neurology in the Division of Movement Disorders and senior author of the study.
---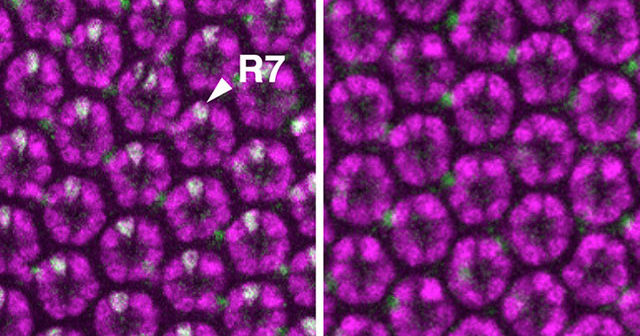 In a new Northwestern University study published in Cell, investigators slowed mutant fruit flies' metabolic rates by 50 percent, and the expected detrimental effects of many mutations never manifested. After experimentally testing fruit flies' many different genetic mutations, the scientists found the same result each time.
"When the flies developed at a normal rate, developmental problems occurred," said Richard Carthew, PhD, a professor of molecular biosciences in the Weinberg College of Arts and Sciences and of Biochemistry and Molecular Genetics at Feinberg, who led the experimental research. "When we slowed the rate, developmental problems disappeared. They develop slower and grow slower, but, otherwise, they are normal animals."
---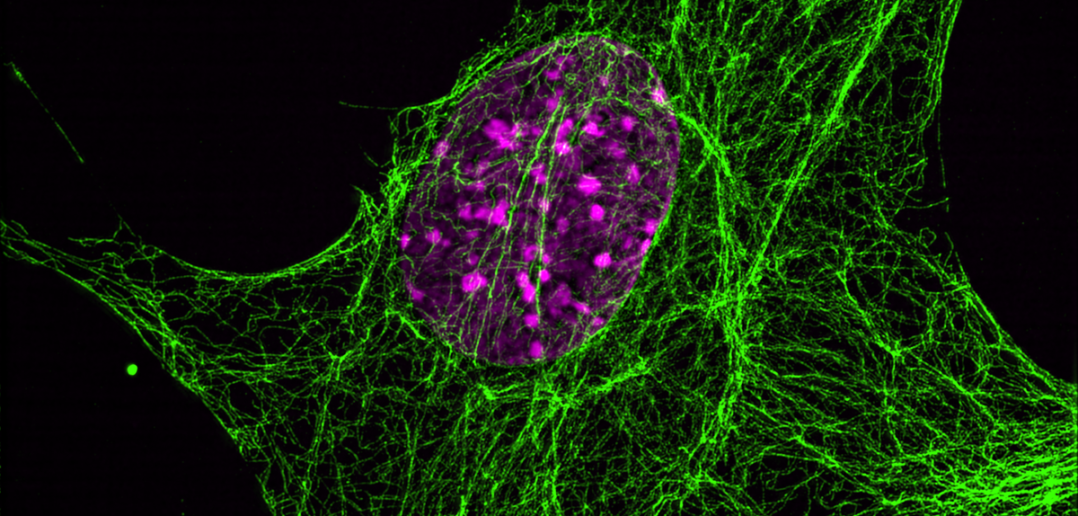 A protein called vimentin helps prevent the nuclei of cells that must navigate through tight spaces in the body from rupturing, according to a recent Northwestern Medicine study published in the Journal of Cell Biology.
Forming a cage around the nucleus, vimentin helps absorb stresses and dampen impacts, ensuring the nucleus — with its valuable genetic information — remains unharmed. This is important both for normal function and in disease, so regulating vimentin has therapeutic potential, according to Robert Goldman, PhD, professor of Cell and Developmental Biology and senior author of the study.
---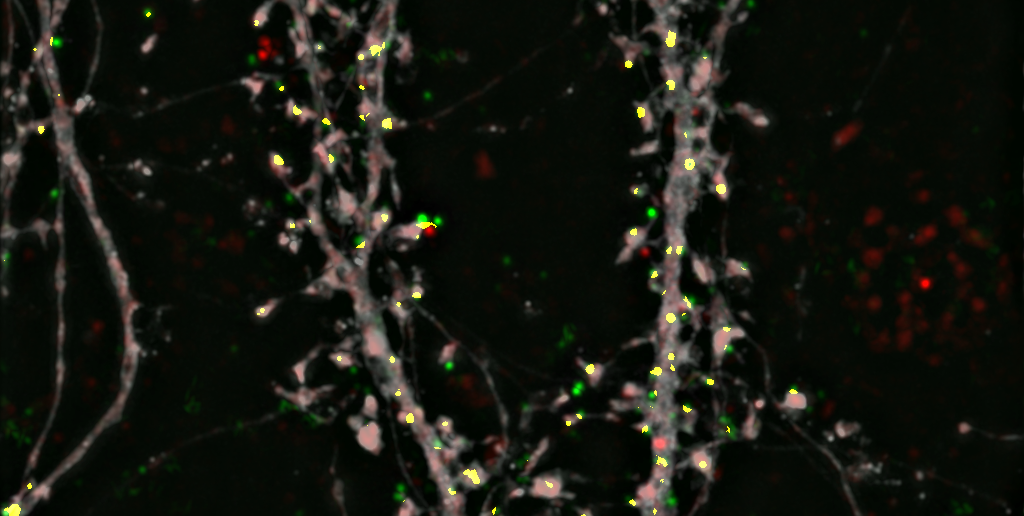 Northwestern Medicine scientists identified how genetic variants in the gene BIN1 can contribute to late-onset Alzheimer's disease, according to a recent study published in Molecular Psychiatry.
A group of scientists led by Peter Penzes, PhD, the Ruth and Evelyn Dunbar Professor of Psychiatry and Behavioral Sciences, discovered that mutations in BIN1 can weaken synapses, the bridges between nerve cells. While dysfunctional synapses may not be enough to cause Alzheimer's disease on their own, Penzes notes these findings point towards a multifaceted model of disease.
---
Northwestern Medicine investigators have identified a protein that can enhance the repair of acute injuries by more than 50 percent, according to a study recently published in the Journal of Clinical Investigation.
By using microscopy, scientists including lead author Alexis Demonbreun, PhD, research assistant professor of Pharmacology, and senior author Elizabeth McNally, MD, PhD, the Elizabeth J. Ward Professor of Genetic Medicine and a professor of Medicine in the Division of Cardiology, observed that annexin A6 — a protein previously identified as a genetic modifier for muscle injury and disease — facilitated muscle repair in mouse models with acute muscle injuries.
---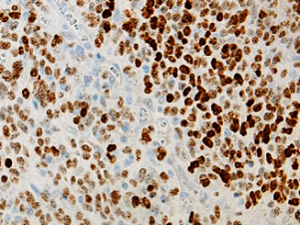 A new Northwestern Medicine study finds that a combination of two mutations cause a form of pediatric brain tumors to become more deadly, according to findings published in Nature Communications.
An experimental drug targeting one mutation prolonged survival in models of diffuse intrinsic pontine glioma (DIPG), but questions remain about the drug's efficacy, according to Oren Becher, MD, associate professor of Pediatrics in the Division of Hematology, Oncology and Stem Cell Transplantation, and senior author of the study. Nevertheless, both mutations are promising targets for future therapies, Becher said.
---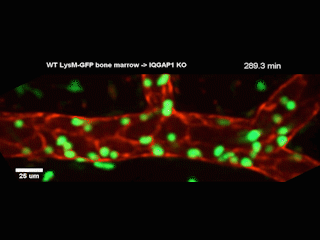 A Northwestern Medicine study has discovered new details of a mechanism that facilitates white blood cells traveling from blood vessels into tissue, according to findings published in the Journal of Experimental Medicine.
This process is crucial for the body's inflammatory response, and the ability to modify that response could help treat a variety of conditions, according to William Muller, MD, PhD, professor of Pathology and senior author of the study.