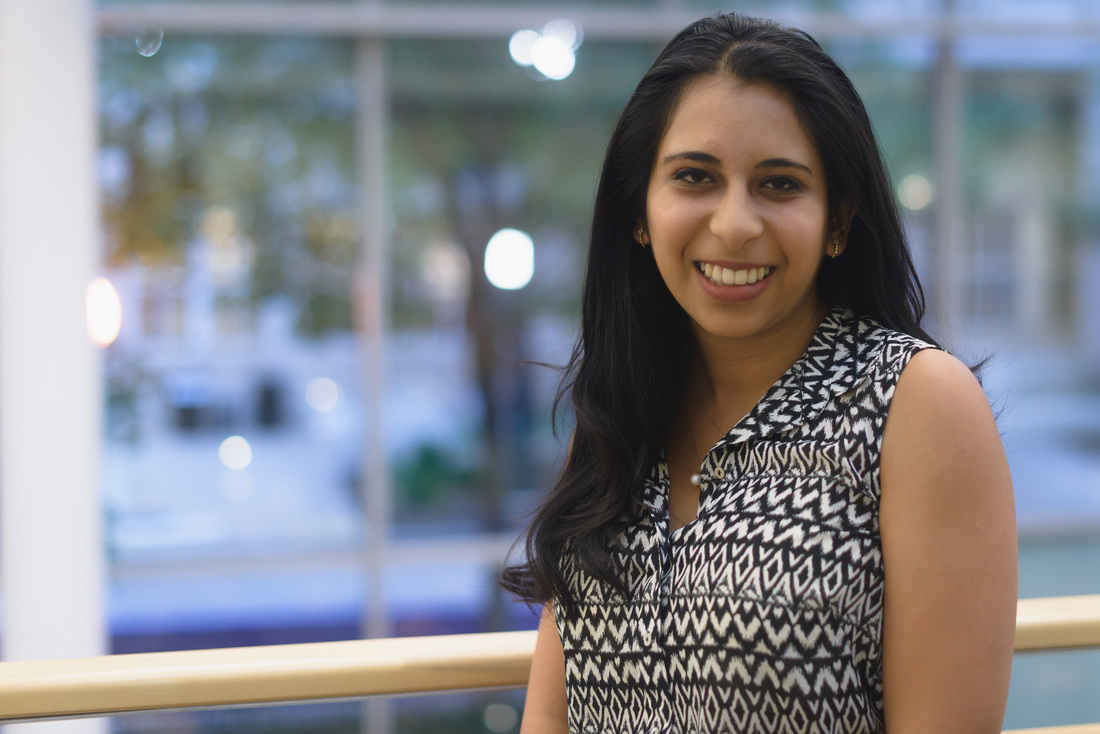 For Shivani Baisiwala, medical school is much more than just classes and clerkships. As a rising fourth-year medical student, Baisiwala already has a wide array of experiences under her belt — from conducting basic science research into glioblastoma in the laboratory of Atique Ahmed, PhD, assistant professor of Neurological Surgery, to volunteering in free health clinics around Chicago and participating in Second Opinions, a student-run pro-bono healthcare consulting group.
"I've had opportunities to do lots of research, gain early clinical exposure, be involved with student groups and foster my interests in business and healthcare consulting, as well," Baisiwala said. "Overall, it's been a really fantastic experience."
In this Q&A, Baisiwala shares more about her research into glioblastoma, why she joined Second Opinions, and what she loves about Feinberg.
Why did you choose Feinberg?
When I was applying to medical school three years ago, Feinberg was actually the only school in the Midwest that I included. I never imagined ending up in Chicago, but I had heard a lot about Feinberg's novel curriculum and early clinical exposure from professors, mentors and classmates. I'd also heard that Feinberg encouraged pursuits outside of medical school, such as research, student groups and dual-degree programs. Given my past experiences and interests, that really appealed to me.
When I came and interviewed, I ended up loving the city and the people I met. Everything I had heard about the school and curriculum rang true. And since coming here, I can definitely say that it has lived up to everything I expected.
What is the goal of your laboratory research?
My research focuses on glioblastoma, which is the most common primary malignant brain tumor in adults. The current prognosis is dismal; even with standard of care therapies, the average survival for patients is 15 months after diagnosis, with huge drops in their quality of life. The biggest challenge with treating this tumor is that it is incredibly resistant to all current forms of therapy. Usually, patients are treated and the tumor regresses, but then it inevitably returns more aggressively within that 15-month period.
I'm currently working in Ahmed's laboratory to investigate the mechanism behind the tumor's resistance to therapy. Our goal is to identify pathways or genes that contribute to resistance in order to develop new targeted therapies that may be more efficacious than the current standard of care.
Why did you decide to conduct basic science research during medical school?
I first started doing basic science research during my freshman year at Stanford. I worked on a number of different neurological conditions, including Niemann Pick's Disease Type C and multiple sclerosis. I really enjoyed working in labs — I loved the feeling of being able to come up with my own ideas and then figure out the best way to answer the question. I felt like I was finding out something new with every experiment I ran. When I came to Northwestern, I knew that I definitely wanted to continue doing research, so I started looking for a principal investigator as soon as I got here, and started doing research within the first two months.
I definitely plan on continuing to do research as a physician. It's hard for me to imagine seeing patients, especially with complex neurological conditions, and not being well versed in the research around their condition. In addition, I can't imagine seeing patients in clinic every day and not doing my own part to further that research. I think being able to have both a clinic and a lab investigating the same condition provides a unique perspective on the disease and allows for some really impactful research that can be translated quicker to patients.
What do you enjoy about working with Second Opinions?
In addition to research, I was heavily involved in a business and entrepreneurship student group at Stanford. We worked with many of the startups and companies in the area, and I got a lot of exposure to various companies and opportunities. Eventually, I had the chance to run the group, which was an amazing management experience for me. I enjoyed it so much that I decided to also complete a master's in management while I was at Stanford.
When I came to medical school, I knew that it was something I definitely wanted to continue pursuing. Second Opinions was just starting out, and I thought it would be a great way to stay up to date on the things I had learned in my management classes.
I really enjoy that we are able to work with community clinics in Chicago and provide a valuable service that can help them see more patients. It also helps me feel like I can contribute actively to patients, even as a medical student. Sometimes, when I'm in the hospital or when I'm studying for medical school classes, it's hard to feel that I'm actually having an impact on patients. However, when we're able to do a really interesting analysis for a clinic or streamline a process that will help patients, I feel like my medical knowledge and business knowledge can actually provide something very valuable to help patients, while I'm on the road to becoming a physician.
What other activities have you been involved in while in medical school?
Outside of research and Second Opinions, the biggest things I've been involved with at Feinberg are the free clinics. During my first two years, they were a great way to practice clinical skills while also giving back to the community around Feinberg. I worked with both Keep Your Heart Healthy and Devon Clinic, and had really rewarding experiences with both.
Outside of medical school, I love exploring the city. I had never been to Chicago before I decided to come to school here, and I've never really lived in a large city. Chicago was definitely a surprise — I didn't expect to like it as much as I do. There's always something to do, and I've had a great time hopping around the various neighborhoods over the last few years.
What has been your most rewarding experience at Feinberg so far?
Feinberg has given me great experiences, from research to student groups to classes. But the best part has undoubtedly been the new friends and classmates I've met since coming here — they are all so impressive and passionate about what they do, and I'm grateful that I got to know them in my time here.
Ahmed is also a member of the Robert H. Lurie Comprehensive Cancer Center of Northwestern University.