Keep It Up! leads the way in scaling up eHealth in real-world settings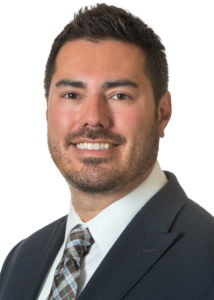 The National Institutes of Health (NIH) has awarded an $8.8 million grant to Keep It Up!, a novel online HIV prevention program that has been shown to reduce sexually transmitted infections in gay young men by 40 percent.
Drawing in users with entertaining soap operas, exercises and interactive games, Keep It Up! is the first online HIV prevention program proven to reduce sexually transmitted infections. Its next goal? To figure out how to best scale up the program nationally.
The Institute for Sexual and Gender Minority Health and Wellbeing (ISGMH) at Northwestern University, which created the Keep It Up! program, will use the grant to implement the program in real-world settings as part of the next phase of the study.
"We have effective HIV prevention and treatment approaches, and now our greatest challenge is how to get them to the people who need them," said Brian Mustanski, PhD, senior investigator of Keep It Up! and director of ISGMH. "Implementation research can help guide our way forward."
Although the NIH has made a significant investment in developing eHealth HIV prevention programs like Keep It Up!, there are no established strategies for implementing those programs in real-world settings once they are found to be effective.
This disconnect between research and practice is a public health concern, given the pressing need for effective sex education for young men who have sex with men, a group that experiences a disproportionate burden of HIV infection and is 44 times more likely to contract the disease.
With this funding, Keep It Up! will lead the way in putting research into practice by testing two implementation strategies: delivery by community-based organizations, and a direct-to-consumer method. The community-based strategy will involve delivering the program across a select group of community organizations, such as local health centers and clinics. The direct-to-consumer strategy will reach all participants directly from Chicago by shipping HIV/STI testing kits and making the Keep It Up! education program available to them at home. Both strategies will be implemented in 50 counties across the U.S. over a two-year period.
Following implementation, Keep It Up!'s investigative team — which has expertise in implementation science, tech-based interventions, HIV service delivery, public health and cost-effectiveness analysis — will evaluate the public health impact of both strategies. Their evaluation will focus on understanding the reach of the program, as well as its impact on cost savings per infection prevented and overall health care spending. With a commitment to sustainability, the team also will provide the community-based organizations with the skills and materials necessary to apply for external funding once the study has ended so that they can continue to deliver the program.
"The lessons learned from this phase will not only widen the impact of Keep It Up!, but also will set the path for the implementation of other life-saving eHealth initiatives," said Mustanski, also a professor of Medical Social Sciences, Psychiatry and Behavioral Sciences and in the Weinberg College of Arts and Sciences, and a member of the Robert H. Lurie Comprehensive Cancer Center of Northwestern University.
The Keep It Up! award is funded by the National Institute of Mental Health, the National Institute on Drug Abuse and the Office of the Director, National Institutes of Health.
Investigations discussed in this piece were supported by the National Institute of Mental Health of the National Institutes of Health under award number R01MH118213. The content is solely the responsibility of the authors and does not necessarily represent the official views of the National Institutes of Health.