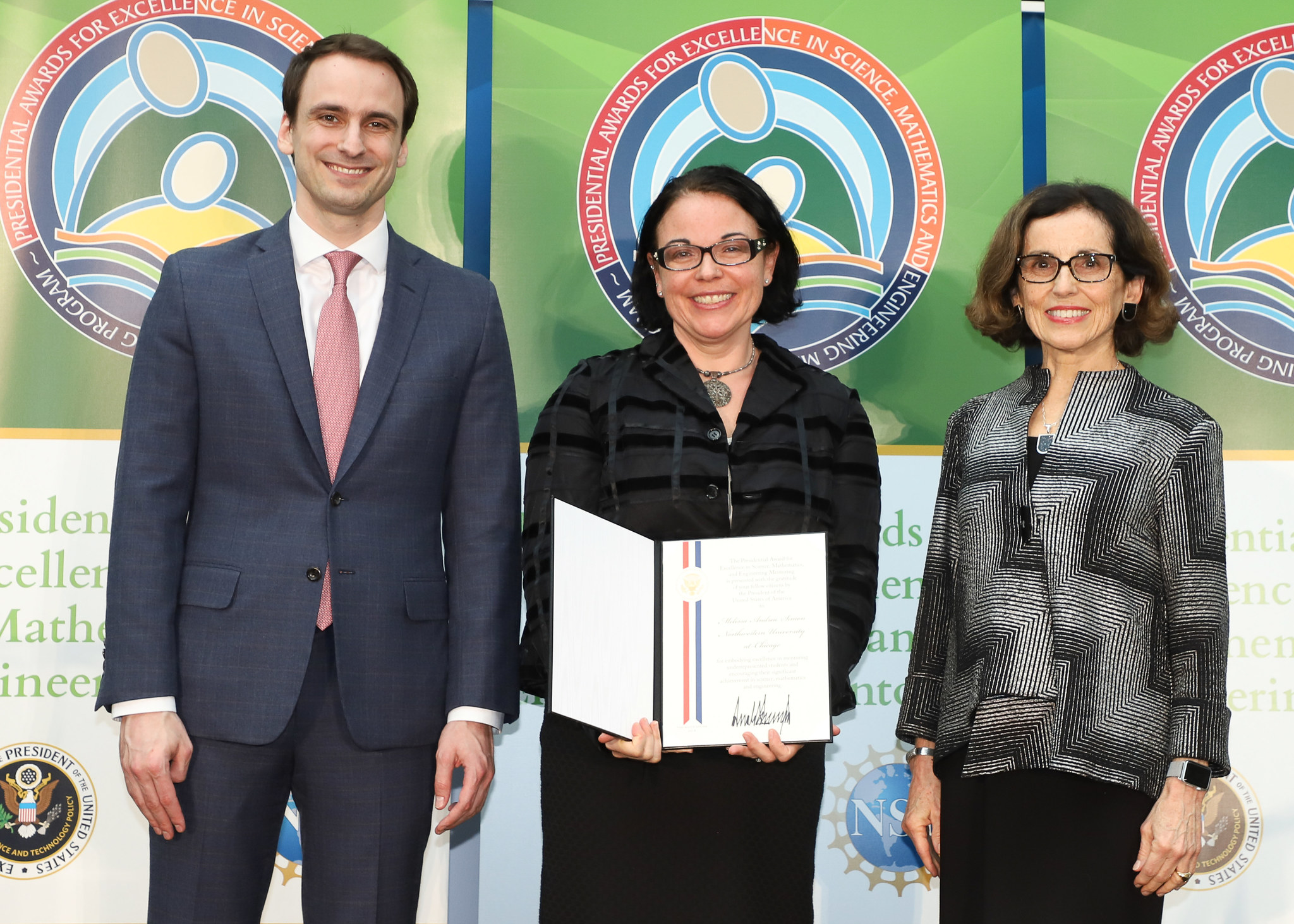 Melissa Simon, MD, MPH, '06 GME, the George H. Gardner Professor of Clinical Gynecology, has received the National Science Foundation's Presidential Award for Excellence in Science, Mathematics and Engineering Mentoring.
The award, the highest honor in the field, recognizes outstanding efforts of mentors in encouraging the next generation of scientists and developing a STEM workforce that reflects the diversity of America.
"This is truly a once-in-a-lifetime, monumental honor," said Simon, also vice chair for clinical research in the Department of Obstetrics and Gynecology and a professor in the Departments of Preventive Medicine and Medical Social Sciences. "Mentoring students from minority and underrepresented backgrounds and helping people achieve health from all backgrounds are the two main reasons I entered into medicine. I'm forever grateful to all my students, trainees and mentees for being so amazing and having the courage to not just lean in but charge forward to reach for their dreams and make a difference in this world."
Simon, who was recognized during a recent ceremony in Washington, D.C., is one of 27 individuals and 14 organizations across the country who received the award this year. The presidential award was first established by the White House in 1995.
"This award highlights the remarkable impact Melissa has had on the lives of the students she's mentored, and on the next generation of scientists overall," said Eric G. Neilson, MD, vice president for Medical Affairs and Lewis Landsberg Dean. "I am pleased to congratulate her on this well-deserved honor."
Simon is also co-leader of the Cancer Control and Survivorship Research Program at the Robert H. Lurie Comprehensive Cancer Center of Northwestern University and principal investigator for the Chicago Cancer Health Equity Collaborative (ChicagoCHEC), a National Cancer Institute-funded initiative to reduce cancer disparities in Chicago's low-income neighborhoods.
https://soundcloud.com/user-549060398/chicagos-zip-code-issue-with-melissa-simon-md
Encouraging Healthcare Careers, at Home and Around the World
Simon's mentorship activities are widespread. At Northwestern, she co-directs the Women's Health Science Program, which provides science education programs to females from underserved communities, with Teresa Woodruff, '89 PhD, dean of the Graduate School and associate provost for Graduate Education (who received the NSF/Presidential Award for the program in 2010).
Simon also founded and directs the ChicagoCHEC Research Fellows Program, an eight-week summer program to foster health disparities research across institutions that serve underrepresented students.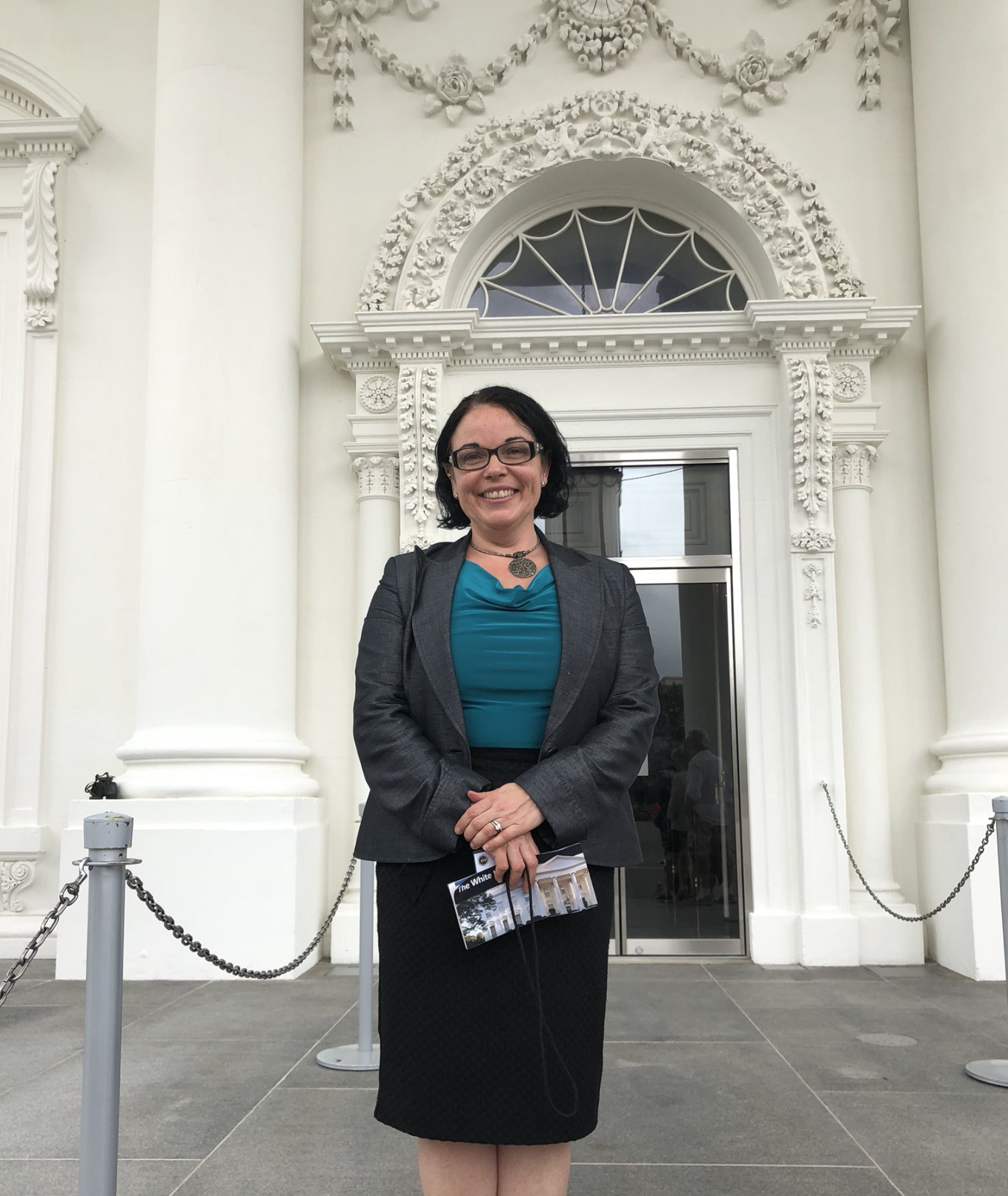 In 2015, Simon launched the first massive open online course (MOOC) dedicated to healthcare workforce development, "Career 911: Your Future Career in Medicine and Healthcare." The MOOC, which helps students explore and gain entry into healthcare careers, has reached more than 20,000 students and teachers around the world and has also been integrated into the curriculum of high schools, community colleges and organizations.
Within her own research lab at Feinberg — which focuses on increasing health and health care equity — Simon has individually mentored 93 high school students, undergraduate students, pre-doctoral and medical students, trainees and faculty over the past decade.
Simon is the recipient of numerous previous awards for her research, teaching and mentorship, including the Magnus P. Urnes Northwestern Feinberg School of Medicine Resident Teaching Award and the American College of Obstetricians and Gynecologists Mentor of the Year Award.
Simon earned her medical degree from Rush Medical College and completed a residency at Yale University, followed by a fellowship in family planning at Northwestern. She also holds a master's in public health from the University of Illinois at Chicago.
"I'm deeply thankful for all of the support from Northwestern Medicine, the Robert H. Lurie Comprehensive Cancer Center, Northwestern University and the Feinberg School of Medicine that I have received over these past 12 years, including funding my MOOC," Simon said. "Without all of this support, I would never have received this award."