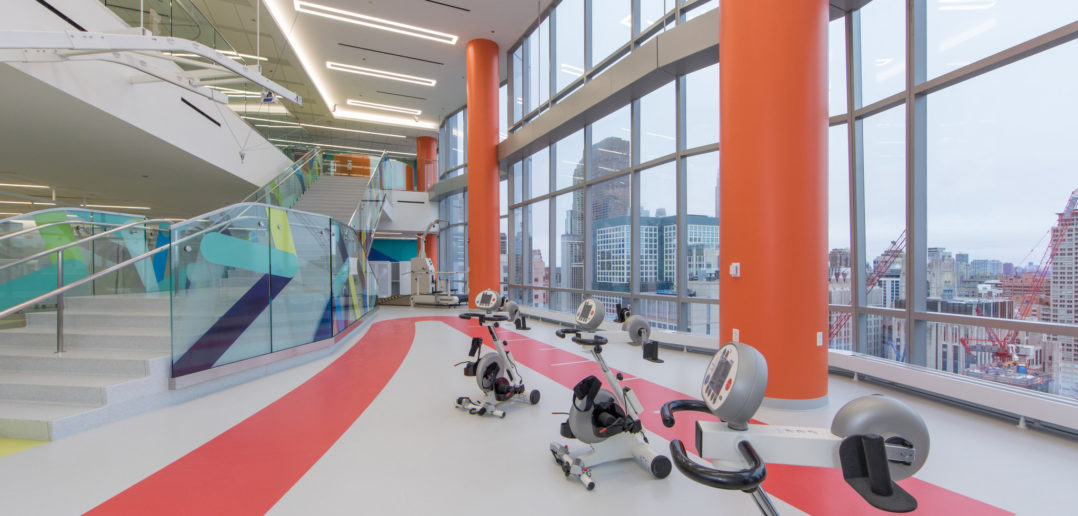 All students at Feinberg complete a Physical Medicine and Rehabilitation clerkship, a two-week medical school rotation housed at the Shirley Ryan AbilityLab, the top-ranked rehabilitation hospital in the nation.
Instilling in medical students an understanding of the connection between illness and ability is a major goal of the clerkship, according to Leslie Rydberg, '05 MD, '09 GME,  assistant professor of Physical Medicine and Rehabilitation and clerkship director.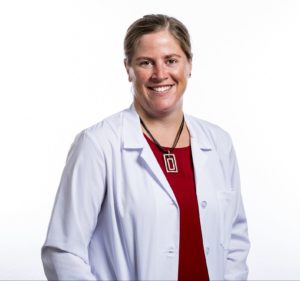 "No matter what field of medicine students choose to go into, patients care about their function," said Rydberg, who's also the Monika and Henry Betts Medical Education Chair at the Shirley Ryan AbilityLab. "For example, a patient seeing a cardiologist doesn't necessarily care what their cholesterol number is — they care about how it makes them feel and how it plays into their ability."
The Shirley Ryan AbilityLab is a valuable resource for the clerkship — Rydberg was introduced to physical medicine and rehabilitation as a first-year student at Feinberg, and learned the principles of rehabilitation medicine first-hand from leaders in the field.
"I was lucky to have the Rehabilitation Institute of Chicago — now the Shirley Ryan Ability Lab — right on campus," Rydberg said. "Once I learned about the breadth and depth of the field, and the focus on function, I knew I had found my specialty."
During the clerkship, Feinberg students perform physical examinations, attend therapy sessions and coordinate care — activities designed to acclimate students to patients with disabilities, expose students to disability-specific conditions and encourage students to think beyond merely what's on a patient's chart.
"We're trying to get these students thinking about how much assistance the patients need, what their home looks like or what kind of therapies they need," Rydberg said. "How do their impairments limit their ability to function at home or in the community?"
While it's still a hospital-based rotation, performing patient rounds at the Shirley Ryan AbilityLab is a fundamentally different experience compared to other rotations, according to Charles Cogan, '18 MD, who completed his rotation in April.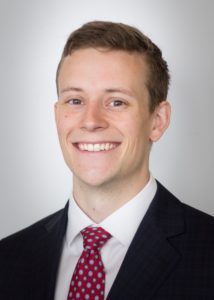 "Patients are right in front of you, going through their physical therapy or occupational therapy," Cogan said. "You get a snapshot of how this patient is doing and get to know them as a person."
The partnership between Feinberg and the nation's top-ranked rehabilitation hospital since 1991 — according to rankings by U.S. News and World Report — is unique among medical schools, according to Rydberg.
"There's only a handful of schools across the country that have a required PM&R rotation," she said. "Most facilities don't have the infrastructure to support an entire class of medical students rotating through."
This allows students such as Cogan, who's moving on to a residency in orthopaedic surgery at the University of California-San Francisco, to experience a side of patient care they might otherwise not be able to see.
"I saw a lot of patients who I might treat as an orthopaedic surgeon and then discharge from the hospital," Cogan said. "But being on the rotation gives you an opportunity to see where these patients go and what they actually do when they leave the acute inpatient hospital."
Cogan added, "The lasting impression was to know that just because a patient has been discharged from a hospital doesn't mean their recovery process is over."