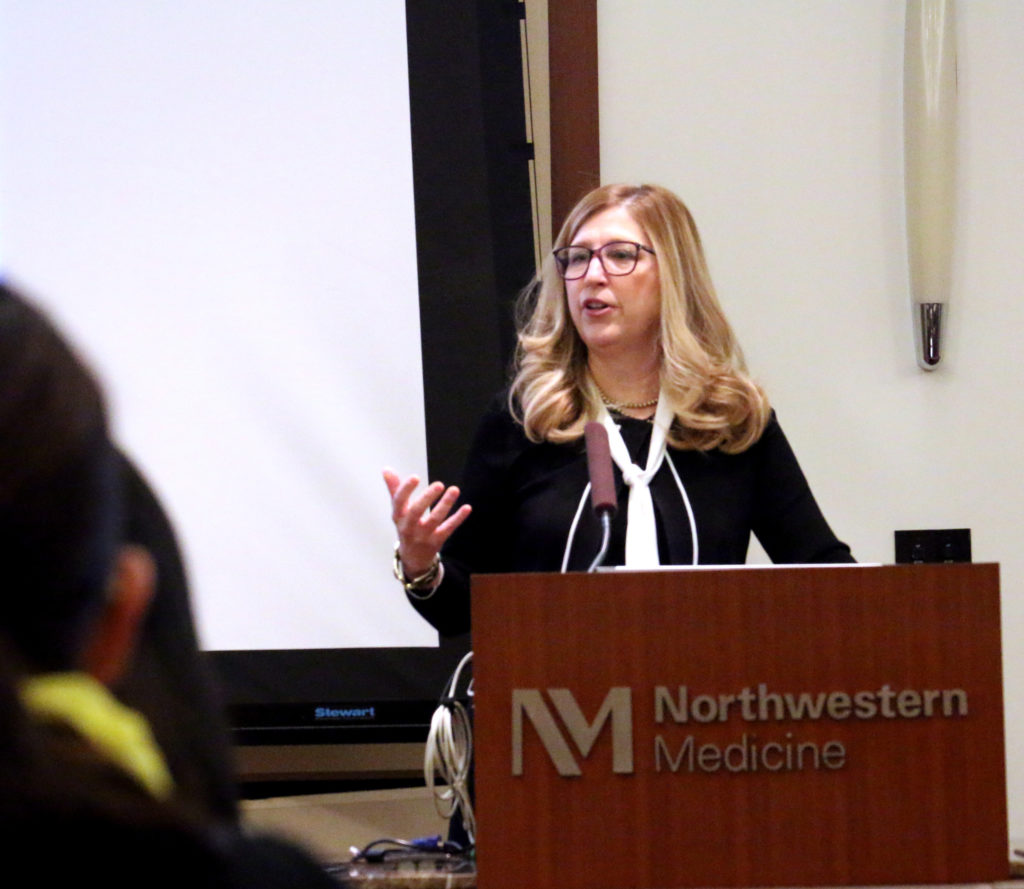 "There has been nothing more pivotal than this policy that has the potential to impact every one of our lives for generations to come — and that's why we're here to celebrate today," said Teresa Woodruff, '89 PhD, founder and director of the Women's Health Research Institute, during her opening address at the 2nd Annual Symposium on Sex Inclusion in Biomedical Research.
The symposium, held on January 25, marks the anniversary of the implementation of the National Institutes of Health's (NIH) landmark sex-inclusion policy, which requires all federally-funded investigators to consider sex as a biological variable in basic science and clinical research studies.
This year's event, "A Spotlight on Autoimmunity," was attended by scientists from Northwestern Medicine and beyond, as well as students, staff and community members.
"Why should we consider sex as a biological variable? Because it's part of the ordinary scientific method," said Woodruff, also Dean of the Graduate School, associate provost for Graduate Education, and chief of Reproductive Science in Medicine in the Department of Obstetrics and Gynecology. "The next generation of biomedical advances will require fundamental discovery research that includes sex as biological variable, with the notion that sex is on the same footing as dose, or time or temperature. If we simply look at one sex or another, we may miss the opportunity to discover something about that fundamental node of knowledge that is being investigated."
The event included a range of research lectures around the theme of autoimmunity, as well as a panel discussion on the state of sex-inclusive science.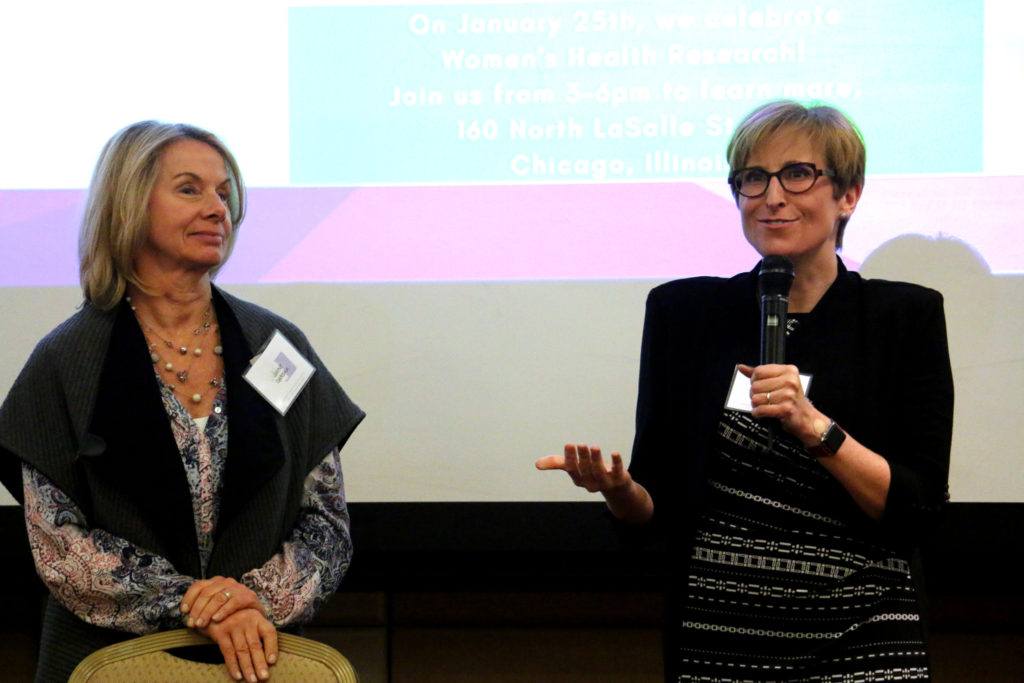 "If you had to pick a group of diseases that shows a profound sex bias, I can think of no better proof than autoimmune and anti-inflammatory diseases," said Jayne Danska, PhD, professor of Immunology and Medical Biophysics at the University of Toronto and a senior scientist at The Hospital for Sick Children Research Institute. She presented the keynote address on "Emerging Mechanisms in Immune-Meditated Disease: Genes, Sex and Microbes."
The symposium also coincided with a congressional declaration of January 25 as national Women's Health Research Day, led by Sen. Tammy Duckworth and Rep. Jan Schakowsky of Illinois. Mayor Rahm Emanuel also declared the date Women's Health Research Day in Chicago.
"Eighty percent of all autoimmune disease patients are women. And yet when we look at the preclinical animal models for these autoimmune diseases, all too often, nobody reports the sex of their animals or cells," said Sabra Klein, PhD, associate professor at Johns Hopkins Bloomberg School of Public Health, who delivered a lecture on how sex can affect the outcomes of infection and vaccination. "So this is still happening — and it's days like today where we get to pause and educate each other as to why we do this and why this is so important."
Graduate students and postdoctoral fellows across Northwestern also delivered research abstract presentations on topics ranging from how sex hormones influence the repair response after a knee injury, to how epigenetic therapies disrupt X-linked gene expression in human female cells.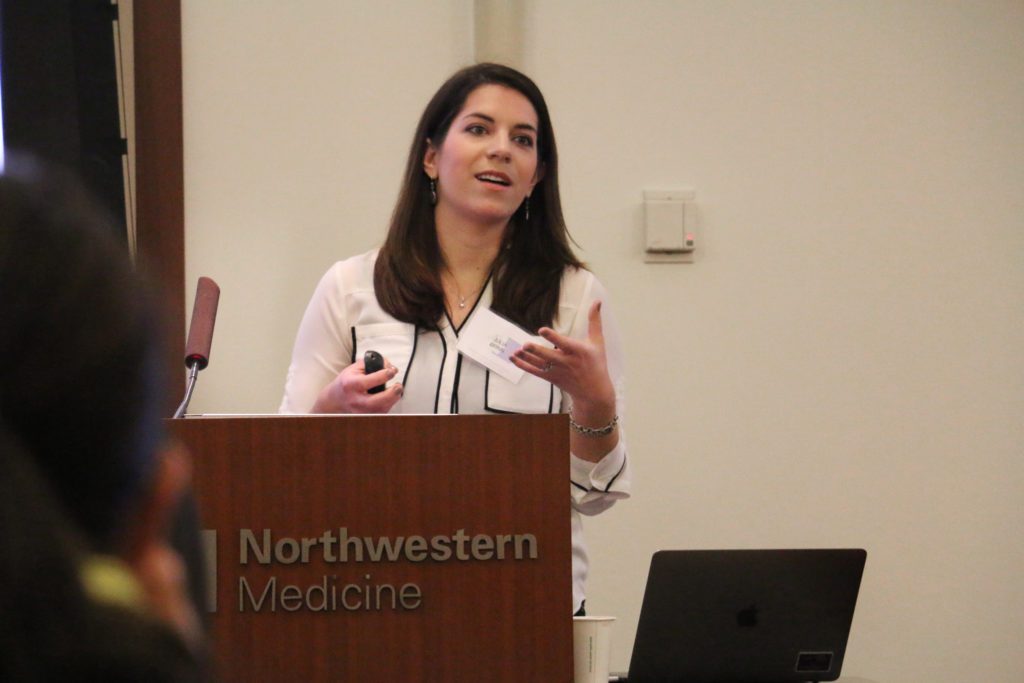 At the conclusion of the symposium, Woodruff presented the Shaw Family Pioneer Awards, which provide funding for research focused on sex-based determinates of health and disease, to Jelena Radulovic, MD, PhD, the Dubar Professor in Bipolar Disease, and Aline Martin, PhD, assistant professor of Medicine in the Division of Nephrology and Hypertension.
"We are a community engaged in next-generation thinking, and I do believe that if we look back from this podium 20 years from now, the things that we do today really will be transformative to the science that will be done tomorrow," Woodruff said. "And at that time hopefully we will be talking about something else other than sex — because hopefully it will just be part of the conversation."
Woodruff is also the Thomas J. Watkins Memorial Professor of Obstetrics and Gynecology, vice chair for research in the Department of Obstetrics and Gynecology, and a member of the Robert H. Lurie Comprehensive Cancer Center of Northwestern University.
The symposium, hosted by the Women's Health Research Institute in collaboration with Northwestern University Clinical and Translational Sciences Institute (NUCATS) was supported by the NIH's National Center for Advancing Translational Sciences, grant number UL1TR001422.
For more information and resources visit sexinclusion.northwestern.edu.