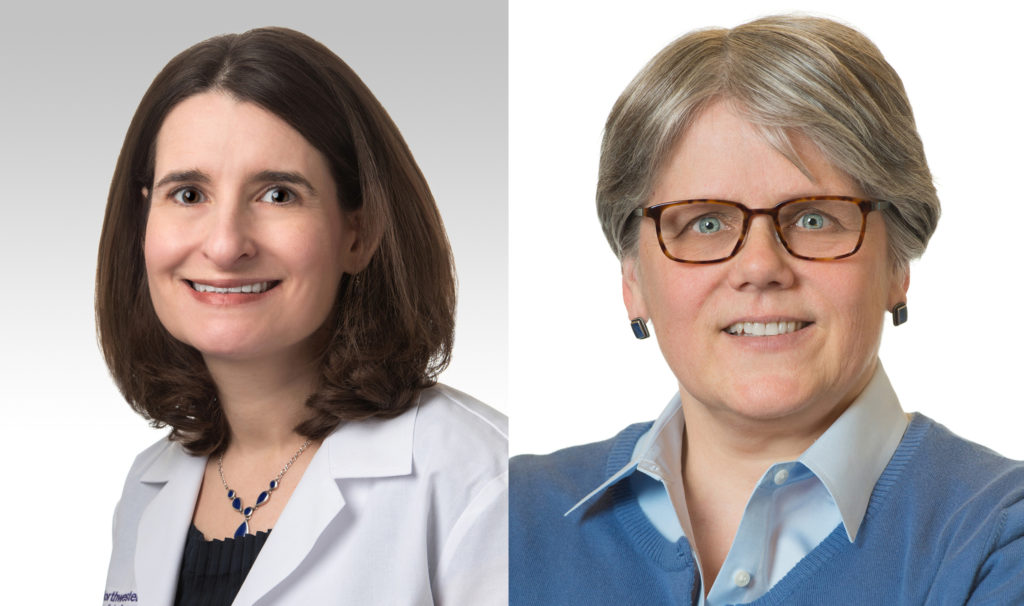 In a new paper published in Academic Medicine, Northwestern Medicine faculty describe the medical school's comprehensive curriculum redesign and report early outcomes on student achievement, confidence and engagement.
The redesigned curriculum, rolled out in 2012 with the graduating class of 2016, takes an integrated approach to medical knowledge and clinical skills, strengthens professional development, and standardizes student outcomes through a new portfolio-based assessment system, among other key innovations.
"There was a recognition that in order to be responsive to the changing landscape of medicine, we needed to train physicians in a very different way," explained senior author Patricia Garcia, MD, MPH, '91 GME, associate dean for curriculum and a professor of Obstetrics and Gynecology in the Division of Maternal Fetal Medicine and of Medical Education. "As an institution, we have a willingness to embrace change — not change for the sake of change, but rather toward the betterment of training a 21st-century physician."
The process of curriculum renewal at Feinberg began in 2009, with faculty across the institution working together to formulate a new strategic vision, along with the close involvement of students.
Then, in 2010, the Carnegie Foundation for the Advancement of Teaching released a landmark report, "Educating Physicians: A Call for Reform of Medical School and Residency," which made four key recommendations for medical schools: 1) standardize learning outcomes while individualizing learning processes, 2) promote multiple forms of curricular integration, 3) cultivate habits of inquiry, innovation and improvement and 4) address professional identity formation.
"The Carnegie report asked medical education to do a lot. The fact that we were able to address all four of the report's recommendations — that we anticipated them and started changing the curriculum before the report ever came out — is something we're very proud of," said first author Heather Heiman, MD, associate professor of Medicine in the Division of General Internal Medicine and Geriatrics and of Medical Education. "We have a real ethic of continuous quality improvement in our educational program."
The new curriculum replaced the traditional four-year structure with three phases, integrating four curricular elements throughout: science in medicine, clinical medicine, health and society, and professional development.
Notably, clinical immersion now occurs much earlier in the new curriculum, and is also more closely linked to other elements.
"We have significantly more clinical immersion now, and our students tell us that as a result, when they see patients they understand the importance of basic science content that might have otherwise seemed dry," explained Heiman, also medical director of the Clinical Education Center and leader of the curriculum's clinical medicine element. "They see they are making a meaningful difference in patients' lives, and that's invigorating."
Within the new curriculum, there is also a strong focus on promoting longitudinal thinking and learning, with features like the Area of Scholarly Concentration (AOSC) — a four-year independent scholarly project, which also instills the habit of lifelong inquiry — and the Education-Centered Medical Home (ECMH), a longitudinal clerkship.
The student portfolio is one of the most transformative aspects of the new curriculum, according to the authors. Within the portfolio — an electronic repository of all quantitative and qualitative evaluation data — students must demonstrate achievement in five performance-based competencies. Faculty reviewers assess each student's portfolio to determine their readiness for the next phase, and students meet with their mentors twice a year to review their data, discuss strengths and weaknesses, and identify learning goals. As such, the evaluation system both allows for more individualized learning and standardizes learning outcomes.
Last spring, a presentation on the curriculum won a "best innovations in medical education" award at a meeting of the Association of American Medical Colleges (AAMC)'s Central Group on Educational Affairs.
Early Outcomes and the Future of the Curriculum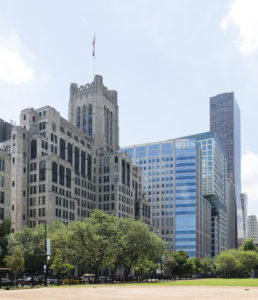 When assessing early outcomes of the curriculum redesign, the authors focused on three key categories: academic, career exploration and student confidence.
Significantly, students' U.S. Medical Licensing Examination Step 1 and Step 2 scores stayed stable between the two curriculums, suggesting that the inclusion of topics outside of the basic sciences earlier in the curriculum had no harm on board scores. In fact, preliminary data collected after the publication of this paper signal that Step 1 scores are now increasing, according to Heiman.
Among other outcomes, student surveys also demonstrated that those in the current curriculum felt significantly better prepared in clinical skills before entering clerkships compared to those who went through the former curriculum. Further, students reported greater confidence in their professional development.
In future refinements of the curriculum, the medical education team plans continued transformation, including integrating more basic science learning into clerkships and increasing active and creative learning activities.
"As an institution, we have a commitment to not rest on our laurels or settle, but rather to continue to evolve as medicine continues to evolve," Garcia said. "We will continue the iterative process of quality improvement in service of graduating a Feinberg physician who can practice medicine in the 21st century."
The Academic Medicine paper was also co-authored by Celia O'Brien, PhD, assistant professor of Medical Education; Raymond Curry, MD, '85 GME, former Vice Dean for Education; Marianne Green, MD, Raymond H. Curry Professor and senior associate dean for Medical Education; James Baker, PhD, professor of Physiology; Robert Kushner, MD, '80 '82 GME, professor of Medicine in the Division of Endocrinology;  John X. Thomas, PhD, professor of Physiology and Medical Education; Thomas Corbridge, MD, professor of Medicine in the Division of Pulmonary and Critical Care and of Physical Medicine and Rehabilitation; Julia Corcoran, MD, adjunct associate professor of Surgery in the Division of Pediatric Surgery and of Medical Education; and Joshua Hauser, MD, associate professor of Medicine in the Division of Hospital Medicine and of Medical Education.