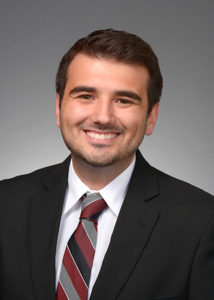 Groups of first-year medical students recently left the classroom behind and visited several neighborhoods in Chicago to better understand their patients' backgrounds. The community visits are a part of the medical school's curriculum that focuses on developing students' understanding of how the social context in which the patient lives can affect his or her health.
One group, led by Nicholas Lopez, a fourth-year medical student, traveled to Pilsen, a neighborhood on the near west side of the city. Pilsen is a predominately Hispanic area undergoing the beginnings of gentrification, according to Lopez.
The socioeconomic impact of gentrification can snake into every part of patients' lives, including their health, Lopez said.
"You have people displaced from their neighborhood, forced to move out from the center of the city," he said. "If someone may not know where they will be living, or if they have to move to areas with poorer access to healthcare, it's important to recognize the impact these issues have on patients' lives."
Additionally, Pilsen demonstrated the difficulties of working through a language barrier, Lopez said. For the medical students, many of whom only spoke English, Pilsen presented linguistic challenges.
"We had difficulty merely ordering food in a restaurant," he said. "Many of our patients don't speak English well, so it's important to consider how complicated a language barrier can make a physician-patient interaction."
The trip to Pilsen also served to get the first-year students out of the bubble of downtown Chicago, according to Lopez. They took their journey on public transit, demonstrating how long some patients spend traveling to receive care.
"Chicago is a diverse place," Lopez said. "Only one student in my group had previously lived in Chicago, so I wanted to show them Chicago is a city of neighborhoods."
The focus on patients' home lives reflects a healthcare model shifting from isolated points of care, according to Marianne Green, MD, senior associate dean for Medical Education and an associate professor of Medicine in the Division of General Internal Medicine and Geriatrics.
"Healthcare is moving away from the hospital setting and into the patient's home," Green said. "We need to develop our students' skills to be successful in this changing healthcare environment."
Sustained Dialogue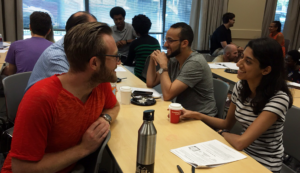 Fostering an atmosphere of diversity and inclusion throughout the medical school isn't limited to community visits, however. At a recent workshop co-sponsored by Feinberg's Office of Diversity and Inclusion and the Department of Medical Education, students had the opportunity to participate in a training workshop focused on communicating successfully across a range of individual differences.
Students participated in the Sustained Dialogue (SD) Institute training workshop, a dialogue-to-action process rooted in the conflict resolution methodology of Middle East diplomat Harold Saunders, a key participant in the Camp David Accords.
The training gathers participants from diverse backgrounds to build relationships and develop informed strategies to improve their campuses and communities. The five-stage process leads participants from group discussion to real-world advocacy around their chosen issue, creating competent and powerful leaders.
A key tenet of SD is recognizing others' experiences, changing the tone from one of disagreement to one where individuals are comfortable sharing different perspectives.
"Knowing how best to communicate, particularly when the topics are sensitive, harsh, serious or awkward, is the difference between a harmonious environment with effective relationships and positive outcomes versus a dissonant environment with hostility, uncertainty and fear," said Clyde Yancy, MD, vice dean for Diversity and Inclusion, Magerstadt Professor and chief of Cardiology in the Department of Medicine. "We believe that 'sustained dialogue' represents an effective tool to facilitate important discussions in a safe atmosphere that will engage without alienating, will inform without proselytizing and will reassure without patronizing."
Radhika Rawat, a second-year student in the Medical Scientist Training Program, said she attended in the hopes of creating a space for students to discuss controversial issues freely.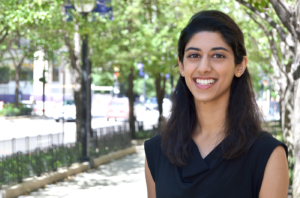 "We sometimes avoid conversations that could lead to fundamental disagreements, since we have to be able to work with everyone and those conversations can get ugly," Rawat said. "So on one hand, talking about problematic issues can be disruptive to academic rapport, but I also think that it's impossible to change anything that isn't working in our professional and personal environments unless we can have honest discussions where people can bring up their experiences, opinions and disagreements."
The workshop's lessons were useful beyond just communicating with peers, Rawat added. SD also aims to equip medical students with the skills to effectively engage with patients and other members of the healthcare team, improving quality of care and patient outcomes.
"I've interacted with patients whose value systems don't match mine, and having the SD skills in a systematic framework makes a huge difference," she said. "You have to interact with people you might disagree with when you're still going to take care of them."