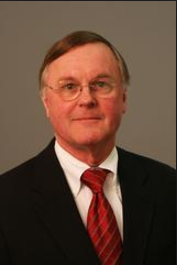 The use of mastery learning, a rigorous form of competency-based medical education, can improve patient care quality, lower health care costs, as well as ultimately lead to "excellence for all," according to a recent seminar entitled, "Medical Education as Translational Science."
William McGaghie, '73 PhD, professor of Medical Education and of Preventative Medicine, delivered the lecture, and shared his perspective on the role of medical education in translational science as the distinguished speaker at the Institute for Public Health and Medicine (IPHAM) seminar series on June 22.
Presenting findings from a number of published research studies, McGaghie explored the role of mastery learning in the development of Feinberg's medical curriculum.
"At Northwestern, our goal is to educate truly superb clinicians who are effective and safe and deliver quality patient care that achieves really good patient outcomes," McGaghie said.
Mastery learning, which McGaghie pioneered at Northwestern, requires students to demonstrate that they can perform a skill or task in a simulated environment before working with actual patients. Simulation technology increases clinical skill by providing practice opportunity in a relaxed environment.
McGaghie shared the results of research led by Jeffrey Barsuk, '99 MD, '02 GME, '10 MS, professor of Medicine in the Division of Hospital Medicine and of Medical Education, which compared the effect of simulation-based mastery learning (SBML) on internal medicine residents' lumbar puncture skills to neurology residents' acquired lumbar skills from traditional clinical education.
"Internal medicine residents were taken through a four-hour curriculum in the simulation lab to help them acquire the skills to learn to do a lumbar puncture," McGaghie said. "Most of the residents took four hours to learn how to do the lumbar puncture. Everyone succeeded, with little variation in the data."
Residents who completed SBML showed significant improvement in lumbar puncture procedural skills.
The importance of the Barsuk findings were highlighted in this study which also found that few neurology residents were competent to perform a simulated lumbar puncture despite clinical experience with the procedure. In fact, half of the neurology residents couldn't identify the correct anatomical site in which to insert the needle.
The neurology resident study prompted the editors of the journal Neurology to conclude that the "Barsuk et al. study is a wake-up call for all of us who were trained in the era of 'see one, do one, teach one' — the so-called apprenticeship model of clinical training. The old methods are no longer enough to ensure the best education, and thus the best care for patients."
"Basically, what they are saying is that contemporary forms of clinical education as we've been doing for more than 100 years are simply obsolete," McGaghie said. "We cannot continue educating 21st century doctors using 19th century thinking and technology. It doesn't work."
Using mastery learning's deliberate practice, learning times can vary, but outcomes are uniform, which is the truly important outcome, according to McGaghie.
"Our accrediting bodies are increasingly focused on competency-based education rather than time-based education," said Diane B. Wayne, '91 MD, vice dean for Education, "and the public expects that physicians are competent in core procedures and skills. Therefore, our intense assessment strategies are consistent with national accreditation standards and the patient safety movement."
Building on the success of the Barsuk project, McGaghie and his team have established a mastery learning consortium at Northwestern which includes members of diverse departments such as surgery, obstetrics and gynecology, neurology, emergency medicine and medicine. Each group has established that rigorous SBML leads to improved downstream patient care at Northwestern Memorial Hospital.
Going forward, McGaghie stressed the importance of educating faculty about how to be great teachers in these environments. "Just because you have an advanced degree, or you've been a clinician for 30 or 40 years doesn't make you a good teacher using these technologies. This is probably the biggest deficit in the simulation-based medical education field today."