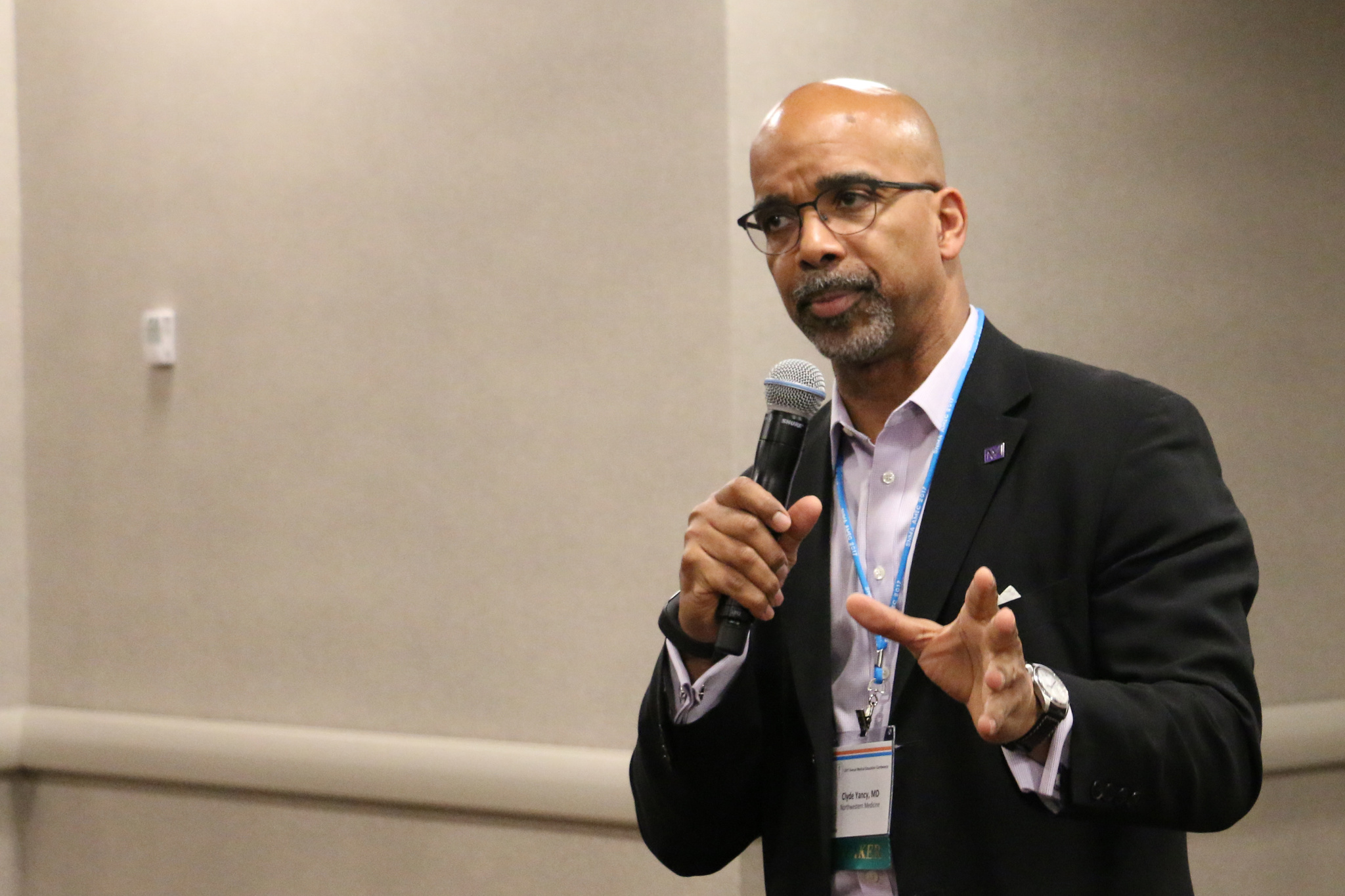 A group of Northwestern medical students, residents, faculty and staff recently traveled to Atlanta to join more than 1,800 pre-medical and medical students from across the country to participate in the Student National Medical Association's (SNMA) Medical Education Conference.
The annual SNMA conference is one of the largest gatherings of underrepresented minority medical students in the country and was organized around the theme, "Lighting the Way: Creating Health Equity through Education, Advocacy and Service." The five-day conference highlighted the importance of clinical excellence and community engagement in solving the health disparities of today and focused on opportunities for students to grow as future physicians.
"Northwestern Medicine exercises a lead role in the SNMA education conference each year," said Clyde Yancy, MD, MSc, vice dean for Diversity and Inclusion and chief of Cardiology in the Department of Medicine. "Recognizing that the world of healthcare is changing with care providers, investigators and patients emanating from very diverse backgrounds, we understand that our culture must change to remain contemporary."
The SNMA conference was also an opportunity to network and connect with promising pre-medical students considering what medical school to attend in the future.
"As a leading academic medical center, we value the strength of a diverse environment where the best talent, best ideas and most inclusive care can be best facilitated by a Northwestern community that reflects the diversity of our world and is open to diverse points of view," Yancy said. "The students we engage from SNMA are our future leaders, practitioners and investigators. We can't afford to miss our opportunities for excellence."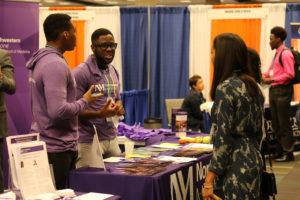 In a keynote presentation, entitled "Beyond the Call of Duty: Building Resilience in Residency and Beyond," James Chandler, MD, Lavin/Fates Professor of Neurological Surgery, discussed physician burnout and the importance of developing the ability to properly adapt to stress and adversity.
"A sense of mission and meaning is the antidote to burnout," Chandler said, and stressed the need for physicians to practice wellness and study their own coping mechanisms.
The conference also featured plenary sessions tackling the complexities of implicit bias and microaggressions in medical education, the impact of violence on public health and the importance of physician advocacy in healthcare. Both pre-med and medical students had an opportunity to expand their knowledge through innovative professional development workshops.
Throughout the conference, several medical students, faculty and residents represented Northwestern Medicine and the McGaw Medical Center of Northwestern University in the exhibit hall to field questions from pre-med and medical students considering Northwestern.
Jacqueline Hairston, MD, a first-year resident in obstetrics and gynecology, attended the conference for the first time after it was suggested by her co-resident.
"I was so glad to represent Northwestern Medicine at the SNMA conference this year," Hairston said. "I think it's very important for Northwestern to have such a strong presence at SNMA, in an effort to recruit more minority students. This is especially important given the patient population we serve in Chicago, which is very diverse."
On the final day of the conference, McGaw hosted a reception to provide an additional opportunity for attendees to interact with Northwestern Medicine residents and faculty. Several key Northwestern diversity and inclusion leaders, including Yancy and Jabbar Bennett, PhD, associate provost and Northwestern University's chief diversity officer, addressed the audience of nearly 300 medical students. A panel of residents offered insights about their personal journeys to Northwestern Medicine and answered questions from students about the Northwestern community, touching on both the high and low points of residency.
Latino Medical Student Association Promotes Outreach
Shortly before the SNMA conference, several Northwestern students and residents participated in two Latino Medical Student Association (LMSA) conferences, hosted by the University of Michigan Medical School and Hofstra Northwell School of Medicine.
LMSA provides students with opportunities to engage with their peers and physician advisors to promote outreach and advocacy for underserved communities in medicine, and professional development.
"It was wonderful to be surrounded by so many leaders in the Latino medical community," said Elsy Compres, a medical student from the class of 2020, who attended the Midwest regional conference. "We left the conference feeling energized and inspired to continue serving and advocating for our communities."