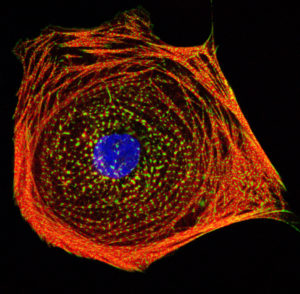 A team of scientists has developed a new safety index for a common group of chemotherapy drugs, by using a stem cell model to screen such therapies for their potential to damage patients' hearts.
The study, published in Science Translational Medicine, was co-authored by Paul Burridge, PhD, assistant professor of Pharmacology.
Tyrosine kinase inhibitors (TKIs), a class of chemotherapy drugs, have become increasingly important in treating many types of cancer. But almost all TKIs are also associated with cardiovascular side effects — ranging from arrhythmias to heart failure — and there has not yet been an effective tool to predict this cardiotoxicity.
In the current study, the scientists demonstrated that human-induced pluripotent stem cells can be used to model how TKIs might affect the hearts of patients receiving chemotherapy.
To do so, the scientists took stem cells from both a control group and patients with cancer and reprogrammed them to become cardiomyocytes, or heart muscle cells. Using high-throughput screening, they then evaluated how the heart cells responded to treatment with 21 different FDA-approved TKIs, looking at factors like cell survival, signaling and alterations in their ability to beat properly.
With the stem-cell data, the scientists were able to create a "cardiac safety index," which ranks the TKIs on their likelihood of inflicting heart damage. That index correlates with the toxicity that has been observed in patients clinically — a validation that suggests the screening system might be a powerful tool in predicting toxicity before therapies are ever administered to patients.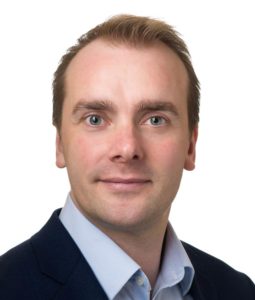 Future research could establish even more specific predictions, by comparing the genomes of patients who might experience a certain drug side effect, such as atherosclerosis, with those who don't. "Long-term, what my lab is interested in is taking a patient's whole genome and, based on the work we've done in the past, being able to predict whether a patient will have an adverse drug event," said Burridge, also a member of the Robert H. Lurie Comprehensive Cancer Center of Northwestern University. "This is the whole idea of pharmacogenomics, or precision medicine: Everyone is going to have a different response to a drug, and that response — good or bad — is already encoded in all of us."
In the study, the scientists also discovered that administering insulin or insulin-like growth factor 1 alongside TKIs seemed to protect against some of the heart damage associated with the drugs. "While it's still early, this is the first step toward opening up a whole new field of identifying cardioprotectants to reduce the toxicity of these drugs," Burridge said.
The research was supported by the National Institutes of Health (NIH) grants K99/R00 HL121177, 14BGIA20480329, R01 HL132875, R01 HL130020, R01 HL128170, R01 HL123968, and R24 HL117756; the NIH Director's Pioneer Award; the American Heart Association Predoctoral Fellowship; the American Heart Association Beginning Grant-in-Aid; American Heart Association Grant-in-Aid; the American Heart Association Established Investigator Award; the National Science Foundation Graduate Research Fellowship; the Endowed Faculty Scholar Award of the Lucile Packard Foundation for Children and Child Health Research Institute at Stanford and Burroughs Wellcome Foundation Innovation in Regulatory Science.