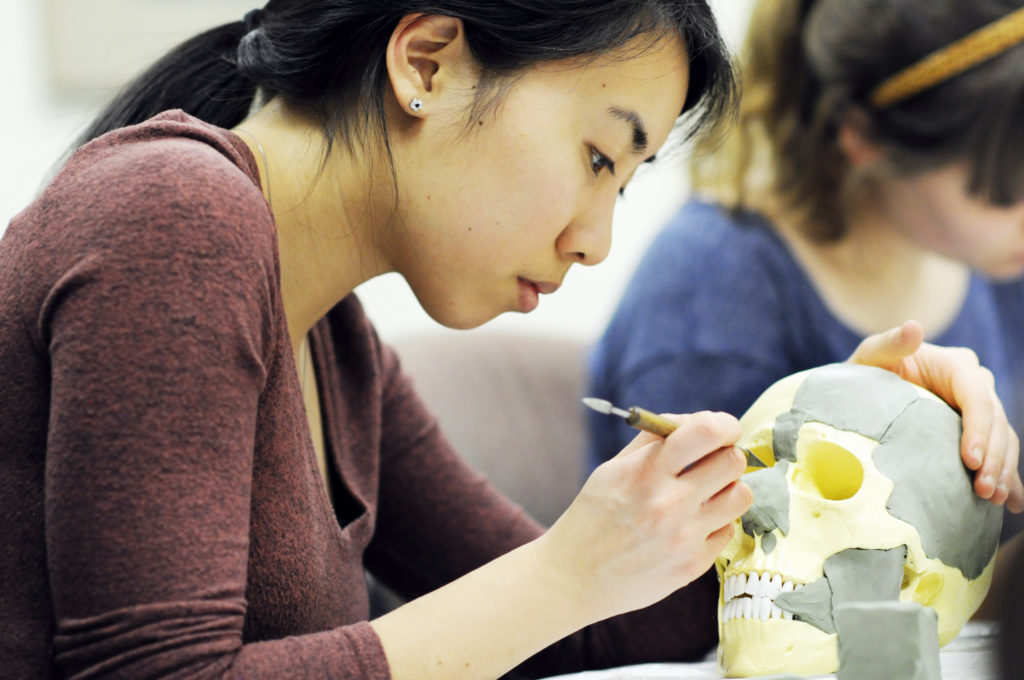 Over the course of Phase 1 of Northwestern's medical school curriculum, first- and second-year medical students complete two sequences of seminars in medical humanities and bioethics.
"Medical humanities and applied arts seminars enable students to approach their work from new perspectives and with new tools: they learn to read closely, to observe with an aesthetic as well as a scientific eye, to hone their skills in the performative aspects of clinical practice and so on," said course director Catherine Belling, PhD, associate professor of Medical Education. "The interactions between clinicians and patients is always embedded in cultural, historical and social contexts, and the seminars help prepare students for those key aspects of their future practice."
This winter, first-year medical students shared their experiences in courses focused on the applied arts.