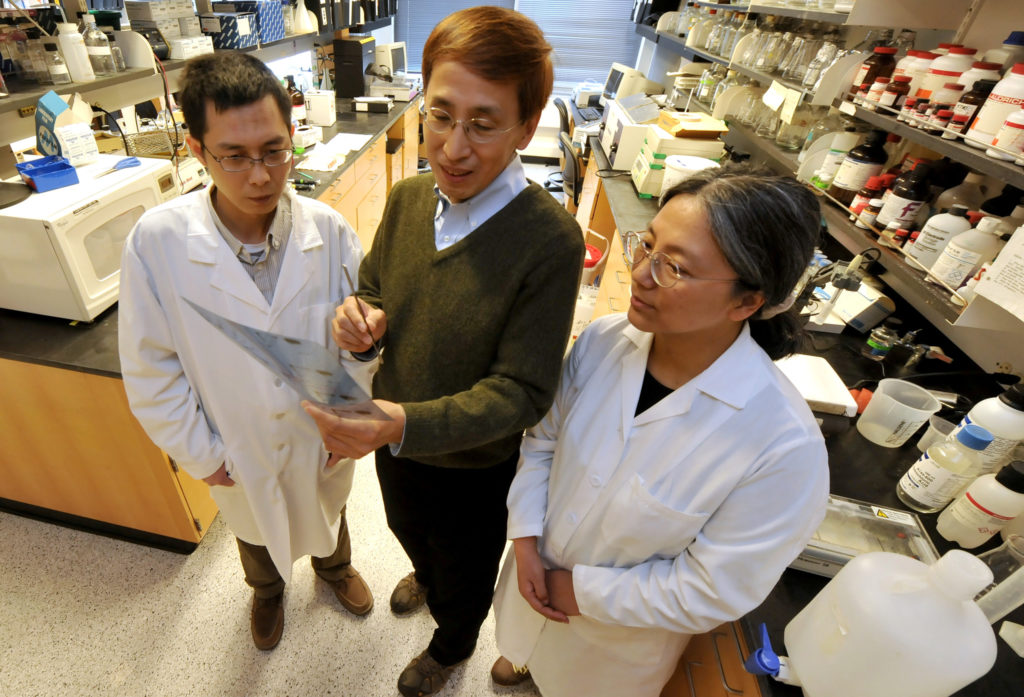 Northwestern Medicine scientists have identified for the first time the unique targets of two enzymes that activate ubiquitination, a key modification of proteins that controls a variety of cellular processes.
The findings, published in Nature Communications, have the potential to be translated into novel therapies for certain types of cancers and neurodegenerative diseases, as alterations in the ubiquitination process are thought to play a role in a number of pathologies.
The study was led by Hiroaki Kiyokawa, MD, PhD, professor of Pharmacology and Pathology. Xianpeng Liu, PhD, a senior post-doctoral fellow in the Department of Pharmacology, was the first author.
During the ubiquitination process, the protein ubiquitin bonds with its target protein through a series of sequential reactions involving three different classes of enzymes. The first group of enzymes in that cascade, ubiquitin activating enzyme E1, consists of just two enzymes called Uba1 and Uba6.
"Uba6 was only identified several years ago, and very few studies have paid direct attention to it," Kiyokawa said. "But it's natural to wonder whether these two activating enzymes, Uba1 and Uba6, are completely redundant, or if they have distinct functions and targets. That's the question we addressed in this work."
The scientists determined that although there is some overlap in the pathways of Uba1 and Uba6, there are also downstream targets unique to each enzyme.
"The reason Dr. Liu's work is so important is because we are working at the top of the pyramid of this enzymatic system," Kiyokawa said. "Within several years, we should be able to identify particular diseases associated with Uba6-dependent ubiquitination. And now that we've identified the direct substrates of either Uba1-dependent ubiquitination or Uba6-dependent ubiquitination, we can go ahead and fix the problem at the upstream level, instead of taking care of each of the downstream targets individually."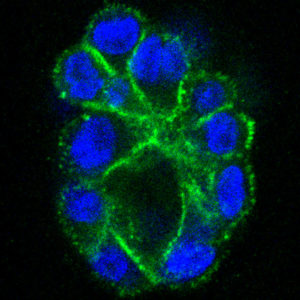 The study is also the first to apply orthogonal ubiquitin transfer (OUT) — a novel technology developed by Northwestern Medicine scientists in collaboration with Georgia State University — to identify direct targets of enzyme combinations in mammalian cells. "We're now encouraging other investigators in the field to use the same technology, so we can continue discovering direct targets of other enzymes we're interested in," Kiyokawa noted.
Kiyokawa is also a member of the Robert H. Lurie Comprehensive Cancer Center of Northwestern University. Other Northwestern Medicine co-authors include Limin Sun, a research technologist; Yingtao Bi, PhD, adjunct assistant professor of Preventive Medicine in the Division of Health and Biomedical Informatics; Ramana Davuluri, PhD, professor of Preventive Medicine in the Division of Health and Biomedical Informatics and a member of the Robert H. Lurie Comprehensive Cancer Center; and Dhaval Nanavati, former director of the Proteomics Core.
The study was supported by the Chicago Biomedical Consortium Catalyst-026 and PDR-010, National Institutes of Health grants GM104498 and CA112282, the National Science Foundation grant 1057092, Project 985 startup grant WF220417001, the Lynn Sage Cancer Research Foundation and the director's fund from the Robert H. Lurie Comprehensive Cancer Center. The research was also supported by Northwestern University's Proteomics and Bioinformatics Cores, as well as the Center for Advanced Microscopy.