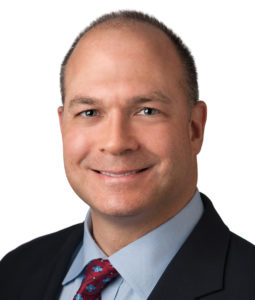 Children with congenital heart disease have a higher risk of the seizure disorder epilepsy through adulthood, according to a Northwestern Medicine study published in the journal Circulation.
Bradley Marino, MD, MPP, MSCE, professor of Pediatrics in the Division of Cardiology, was a co-author of the paper.
The study is the first long-term investigation to identify a higher risk of epilepsy in patients with congenital heart disease (CHD), compared to the general population. CHD — a structural problem with the heart present at birth — is the most common type of birth defect and, thanks to advances in treatment, a growing number of adults are now living with the condition.
In the observational study, Marino and a team of collaborators examined data from more than 15,000 patients born and diagnosed with CHD between 1980 and 2010 in Denmark.
They found that children with CHD were more than three times more likely to be diagnosed with epilepsy before five years of age, compared with the general population, and more than twice as likely from ages 5 to 32. Overall, the incidence of epilepsy in patients with CHD by age 15 was 5 percent.
The risk of epilepsy was particularly elevated in patients who had undergone multiple surgeries for CHD, although the risk remained comparatively higher even for those born with mild conditions who hadn't received any interventions.
The authors suggest that the heightened risk may be a result of nonsurgical factors, such as a lack of sufficient oxygen due to CHD that leads to neurodevelopmental changes. There may also be a genetic explanation for the link between CHD and epilepsy.
Marino is also a professor of Medical Social Sciences and a member of the Heart Center at the Ann & Robert H. Lurie Children's Hospital of Chicago.
The research was supported by grants from the Danish Children's Heart Foundation and the Cincinnati Children's Hospital, Heart Institute Research Fund.