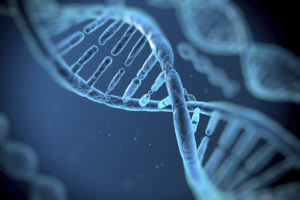 Northwestern Medicine scientists have received a $7.5 million grant from the National Institute on Minority Health and Health Disparities to study how genetic information from African American patients can predict their responses to medications.
To date, the vast majority of research exploring genetic variation and drug response – a field called pharmacogenomics and a pillar of the precision medicine movement – has focused exclusively on white populations.
"It's become evident that the discoveries we're making in Caucasians do not necessarily apply to minority populations," said principal investigator Minoli Perera, PharmD, PhD, associate professor of Pharmacology. "We're creating a health disparity in which we have the technology to predict people's responses to medications using their genomes, but the information will only benefit those who are directly studied. We need to accelerate the pace of this work for minorities, so we can catch them up."
Perera will work with investigators from the University of Chicago, University of Illinois at Chicago, Stanford University and George Washington University, as well the Washington DC VA Medical Center on the new research.
The five-year grant will support two main projects: One will focus on discovering genetic variation specific to African Americans that can foretell how individuals will react to three common cardiovascular drugs, including Clopidogrel, a drug used to prevent heart disease and strokes. The other project, running in parallel to the first, will translate those findings to patient care.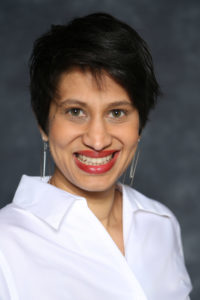 "We need to get this information to physicians right away, so that we can see how it impacts patients," said Perera, who joined Northwestern this July and hopes to extend the work later to cover other classes of drugs.
Currently, most physicians prescribe medications such as Clopidogrel without knowing their patients' genetics. A goal in precision medicine is to eventually use an individual's genetic information to determine if a drug will be effective for him or her, or if it could lead to dangerous adverse events.
"The field of pharmacogenomics is moving very quickly, with many hospitals already moving toward delivering care based on genotyping," Perera said. "But these places do not have the full picture. They might as well not use the genome when working with a minority patient and use the old fashioned approach of trial and error to see what works."
Another important aspect of the grant is community outreach.
"Because we're working with a minority population that has traditionally been leery of participating in research – that has a legitimate mistrust of science given historical events – we need to tailor our message to be culturally sensitive," Perera said. "This research may not help the people who donate their genomes right away, but it may help other African Americans who are put on one of these drugs in the future.
The scientists also plan to build a publicly available repository of genomic data on African Americans that others interested in studying this population can use in the future.
"The amount of work that needs to be done is bigger than what our group can do," Perera said. "We need to make sure that other scientists have a chance to test their hypotheses using African American genomes rather than trying to interpolate from a Caucasian genome."
This work is funded by grant U54MD010723 from the National Institute on Minority Health and Health Disparities, part of the National Institutes of Health.