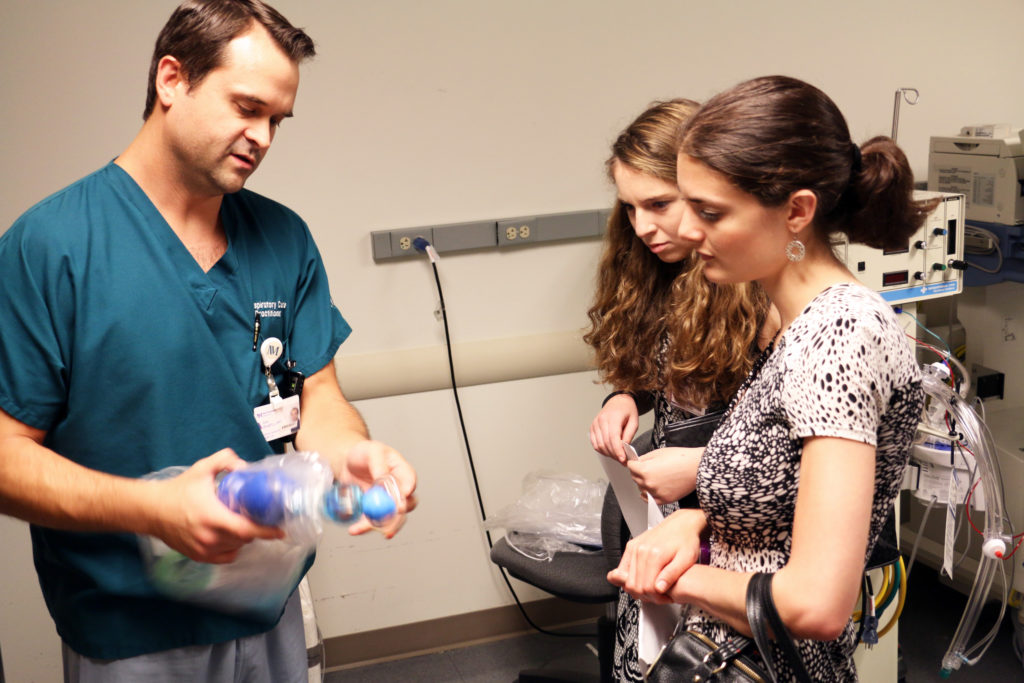 First-year medical students had the opportunity to shadow a variety of healthcare professionals during their first week as part of their Introduction to the Profession Module.
Now in its fourth year, this focused hospital experience offers new students exposure to seasoned medical staff in a variety of roles including pharmacists, nurses, social workers and patient escorts.
"The focused hospital experiences start the medical students' understanding of the importance of teamwork and interdisciplinary care," said Joshua Hauser, MD, assistant professor of Medicine in the Division of Hospital Medicine, who led the module. "Teamwork is one of the core competencies at Feinberg and will be part of students' lives throughout their careers. We've started this program because there are no better teachers of teamwork skills than the team members whom they will be working with in the care of patients."
During the week-long module, students participate in interactive lectures, small group discussions and team-based learning to give them an idea of the issues they will encounter throughout their medical education and careers as physicians.
Before starting the Introduction to the Profession module, the incoming students met their classmates and mentors during Arrival Week and mingled with peers and faculty members at the Welcome BBQ and the Feinberg Student-Faculty Dinner. As the week came to an end, the Class of 2020 donned their white coats at Founders' Day, marking the official opening of the school year.