Northwestern and partner institutions to receive $51 million over five years in consortium grant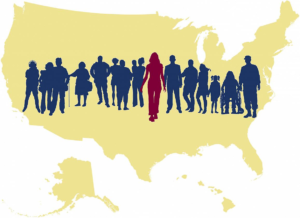 In collaboration with four local institutions, Northwestern University will receive $4.3 million in fiscal year 2016 via the National Institutes of Health's Illinois Precision Medicine Consortium grant to help launch the Cohort Program of President Obama's Precision Medicine Initiative (PMI), the NIH announced today.
The PMI Cohort Program is a landmark longitudinal research effort that aims to engage 1 million or more U.S. participants to improve disease prevention and treatment measures based on individual differences in lifestyle, environment and genetics. The Northwestern collaboration's goal is to enroll 150,000 Illinois participants in the study.
"The big excitement here is the opportunity to improve the way we predict, prevent and eventually treat disease," said Philip Greenland, MD, the Harry W. Dingman Professor of Cardiology at Northwestern University Feinberg School of Medicine and a principal investigator of the new award. "Just the scope of it – 1 million people – is beyond anything that anybody in the U.S. has ever done. This could be a game changer."
Northwestern is one of four regional health care provider organizations to receive an award from the NIH for this study. Over five years and pending progress reviews and availability of funds, the Northwestern collaboration, which includes subgrantees Ann and Robert H. Lurie Children's Hospital of Chicago, the University of Chicago, the University of Illinois at Chicago and the Alliance of Chicago Community Health Services, LLC, will receive $51,024,592 in the consortium grant.
In addition to the funding for participation enrollment, the NIH will also support a data and research support center, of which Northwestern is a subawardee, and a participant technologies center to help build the PMI Cohort Program, totaling $55 million in awards in fiscal year 2016.
With these awards, NIH is on course to begin initial enrollment into the PMI Cohort Program later this year, with the aim of meeting its enrollment goal by 2020. Once the program has launched, interested participants can enroll at Lurie Children's Hospital, Northwestern Memorial Hospital or any of the Northwestern Medicine-affiliated hospitals. 
The PMI Cohort Program, one of the most ambitious research projects in history, will set the foundation for new ways of engaging people in research. PMI volunteers will be asked to contribute a wide range of health, environment and lifestyle information. They will also be invited to answer questions about their health history and status, share their genomic and other biological information through simple blood and urine tests and grant access to their clinical data from electronic health records. In addition, mobile health devices and apps will provide lifestyle data and environmental exposures in real time.
This all will be accomplished using essential privacy and security safeguards. As partners in the research, participants will have ongoing input into study design and implementation, as well as access to a wide range of their individual and aggregated study results.
"This range of information at the scale of 1 million people from all walks of life will be an unprecedented resource for researchers working to understand all of the factors that influence health and disease," said NIH director Francis S. Collins, MD. "Over time, data provided by participants will help us answer important health questions, such as why some people with elevated genetic and environmental risk factors for disease still manage to maintain good health, and how people suffering from a chronic illness can maintain the highest possible quality of life. The more we understand about individual differences, the better able we will be to effectively prevent and treat illness."
The NIH will host a Twitter chat on Friday, July 8, from 1:00-2:00 p.m. ET with NIH director Dr. Francis Collins, NIH PMI Cohort Program director Eric Dishman and NIH deputy director for science, outreach and policy Dr. Kathy Hudson.
Visit the NIH's PMI Cohort Program website to learn more about the program and sign up for updates.
Read this story to learn more about how Feinberg School of Medicine is leading the way in precision medicine. For more information on how Northwestern is using data science to improve academic research across the university, read this recent data science package.