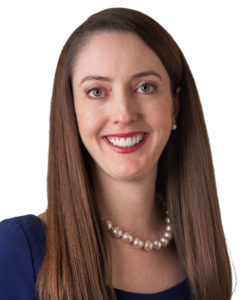 Melina Kibbe, MD, '03 GME, Edward G. Elcock Professor of Surgical Research and vice chair of Research in the Department of Surgery, has been named the winner of the 2016 Tripartite Legacy Faculty Prize in Translational Science and Education. This award is presented annually to a faculty member who has demonstrated excellence in research that emphasizes translational approaches, teaching, mentoring and leadership.
"I absolutely love Northwestern. I've been here my entire faculty career, and I can think of no better place to have spent my time developing as both a surgeon and a scientist. This award means so much to me because it's recognition of everything I have done here at Northwestern," Dr. Kibbe said.
Dr. Kibbe began her career at Northwestern University Feinberg School of Medicine in 2003, following a one-year fellowship in the Division of Vascular Surgery at Feinberg. Since that time she has held numerous positions in the department of Surgery as well as several hospital appointments at Northwestern Memorial Hospital and Jesse Brown VA Hospital. As a surgeon-scientist, Kibbe's research focuses on developing novel therapies for patients with vascular disease while simultaneously studying the mechanism of how these therapies impact the vascular wall.
"She's really a true translational scientist. She sees things at the bedside and goes to the basic science laboratory, figures out a solution and brings it back," William Pearce, MD, '82 GME, Violet R. and Charles A. Baldwin Professor of Vascular Surgery, who is Dr. Kibbe's mentor.
In addition to her accomplished research and clinical work, she is also a highly regarded mentor and teacher. She has mentored more than 89 medical students, PhD students and residents and has received 18 teaching awards including the Gender Equity Award from the American Medical Women's Association student chapter at Feinberg and the George H. Joost Outstanding Teaching Award.
"It is so appropriate that she is this year's Tripartite award winner because she embodies all the qualities of the award," said Karen Ho, MD, assistant professor of Surgery in the Division of Vascular Surgery. "She's the best mentor I could imagine having. She's dedicated, committed, knowledgeable, well-connected and she knows how to get me where I need to be in terms of my career."
Dr. Kibbe is currently the principal investigator on three NIH R01 awards, an NIH T32 award and a VA Merit award. She also serves as co-investigator on several NIH awards with Mary McDermott, MD, to evaluate novel therapies for patients with peripheral arterial disease. Together with Teresa Woodruff, PhD, she is also a nationally recognized advocate for sex inclusion in biomedical research.
Her bibliography includes more than 230 peer-reviewed manuscripts, review articles and book chapters. She has received numerous awards, including, in 2010, the Presidential Early Career Award for Scientists and Engineers, the highest honor given by the U.S. government to outstanding scientists in the early stages of their independent research careers.
On July 1, Dr. Kibbe will join the faculty of the University of North Carolina School of Medicine and the University of North Carolina Health Care System as chair of the Department of Surgery and the Zach D. Owens Distinguished Professor.