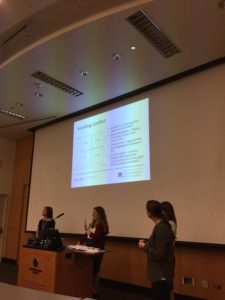 This summer, chief medical residents participated in the first Chief Resident Retreat, hosted by the Feinberg Academy of Medical Educators (FAME) and the McGaw Medical Center of Northwestern University, learning about topics including conflict resolution, leadership, negotiation and work-life balance. FAME, established in 2009, plays a critical role at Northwestern Medicine in the recognition and support of outstanding educational contributions.
Since being appointed as director of FAME in 2014, Michael Gisondi, MD, associate professor of Emergency Medicine, has grown the academy's membership to more than 80 members and developed new programming, with an emphasis on further supporting graduate medical education activities.
"We had never done a chief medical retreat before, and it was a good opportunity for FAME members to gather around certain topics that were familiar and give them an opportunity to teach residents," Dr. Gisondi said. "We train people to be great teachers."
Other new programing this year includes the Today's Innovations in Medical Education (TIME) lecture series, a monthly series that highlights advances in technology, new teaching and emerging best practices in health professions education.
The next TIME lecture on December 15 will feature Stanley Hamstra, PhD, vice president of Milestones Research and Evaluation at the Accreditation Council for Graduate Medical Education, speaking on analysis strategies for the ACGME Milestones database and approaches to effect change in residency programs.
The inaugural TIME lecture featured Seth Trueger, MD, MPH, assistant professor at the University of Chicago Pritzker School of Medicine. He touted the advantages of using Twitter as a platform for dialogue among physicians and identified opportunities to incorporate social media in teaching activities. He also demonstrated how to use the platform.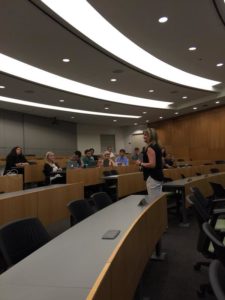 Other TIME presentations have taught attendees how to use a smartphone app that was developed by faculty in the Department of Surgery to document learner competency, and how to increase learner engagement by incorporating the flipped classroom, where the typical lecture and homework elements of a course are reversed.
FAME has also developed a robust website including on-line modules that help faculty members become better teachers. In the future, Dr. Gisondi said he also hopes to develop a certificate program in medical education.
Each year, FAME hosts Medical Education Day, an annual celebration of teaching and medical education scholarship, featuring workshops, presentations and awards. Highlights of this year's event, held on September 25, included ultra-short didactic lectures and moderated research presentations, along with workshops on designing and writing curriculum, developing objective structured clinical examination cases and creating interactive educational sessions.
"We had a number of wonderful presenters in the program," said Dr. Gisondi.
FAME created a new set of teaching awards this year to "honor the folks on the ground, who are doing the hard work and teaching in the threads, the elements and the phases," according to Dr. Gisondi. Threads, elements and phases are three of the components of Feinberg's medical education curriculum.
The event recognized 69 faculty promotions, 16 teaching awards, five presentation winners and 24 new inductees to the academy.